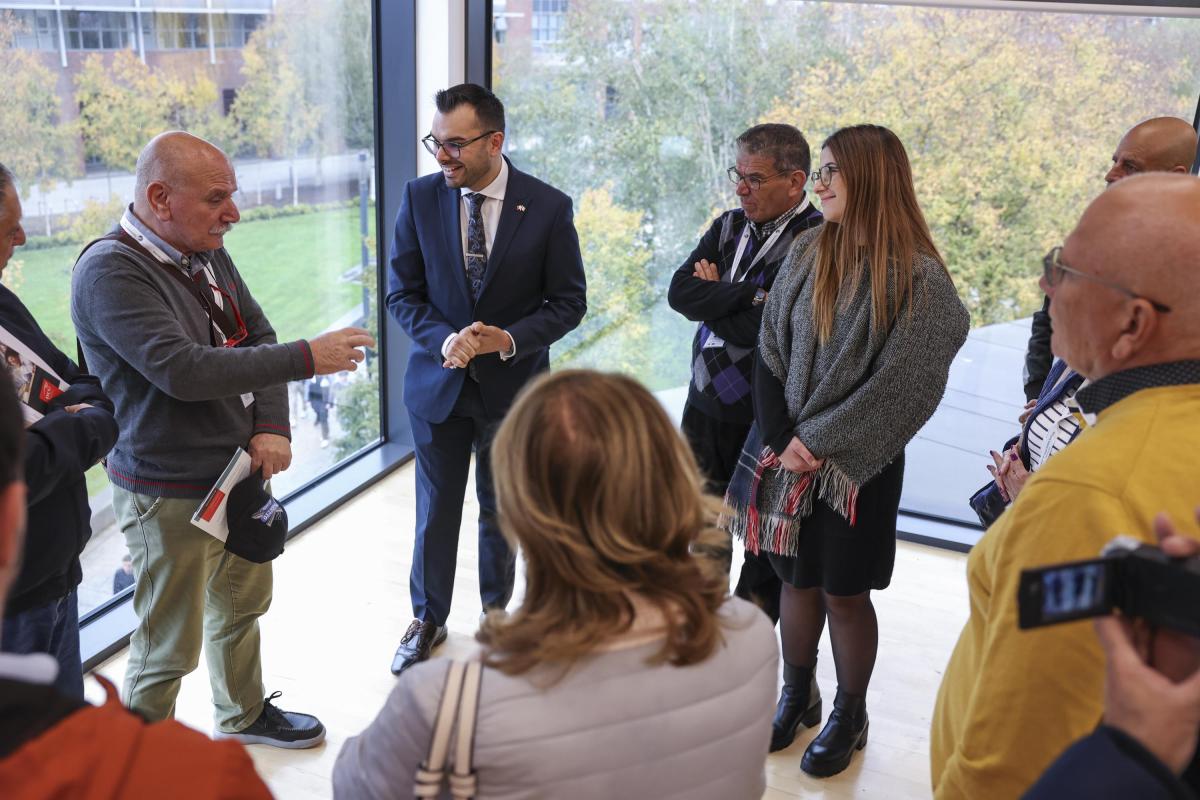 Maltese Delegation Visit Dublin to see COPE in Action - a Practice Exchange
DCU Age-Friendly Unit was delighted to host a one-day 55-person delegation from
Malta which comprised several agencies working in health, housing, transport,
community services, police and the church.  They were part of a practice exchange
group working on the  Hiliet il-Komunitá project financed by the EU.
Hiliet il-Komunita Project Background
The objectives of the Hiliet il-Komunitá project is to work on the social pillar of the
Valletta (Malta) regeneration project:
to form a reputable component of community work practice which can inspire and stimulate communities into action and,
to support the Valletta communities to conceptualize how the Valletta regeneration can help them achieve a better standard of living and good quality of life for all communities residing in the neighbourhood.
Through this Practice Exchange, they met with local communities, networks, and activists and visited community development projects, to share knowledge on different aspects of sustainable development and methodologies to support collaborative practices of community/place-based projects and work with marginalised and disadvantaged groups.
Why were they visiting DCU?
 
Their particular interest in visiting DCU was to see the Culture on Prescription (COPE) project in action and hear more about the work of the partners. Videos, photos and testimonials from Irish participants and DCU's Susan Leen (Arts Facilitator) showcased the various practical aspects of the project and its impact.
DCU's cultural prescription focussed on printmaking as a means to express emotion and feelings about buildings which were meaningful in their lives - where one grew up or worked for example. The delegation met a panel drawn from the community and voluntary sector, social prescribers, and community health facilitators in addition to academic colleagues at DCU. They also took the opportunity to try out Printmaking for themselves which was hugely popular.
The resources, library, Epale Community of Practice and virtual Community of Exchange were discussed at length. Comparisons between the work of the Maltese delegates and the broader approach of partners to the delivery and implementation of the COPE project were debated. In particular, similarities were drawn to the issues of participants of the Portuguese project who are using theatre to articulate and amplify their experiences of gentrification.
DCU was honoured by a surprise visit from the Deputy Head of Mission at the Maltese Embassy, Mr. Cristian Vella Masini who stayed with the group for the entire morning.
There is no doubt as to the efficacy of culture on prescription especially for hard to hard-to-reach isolated cohorts and this was reiterated several times throughout the Maltese visit. Our Maltese visitors ended their visit to DCU with a wonderful performance of Irish music and dance and promise to explore future collaborations by exploring cultural opportunities for social prescribing in their work.