School of Arts Education & Movement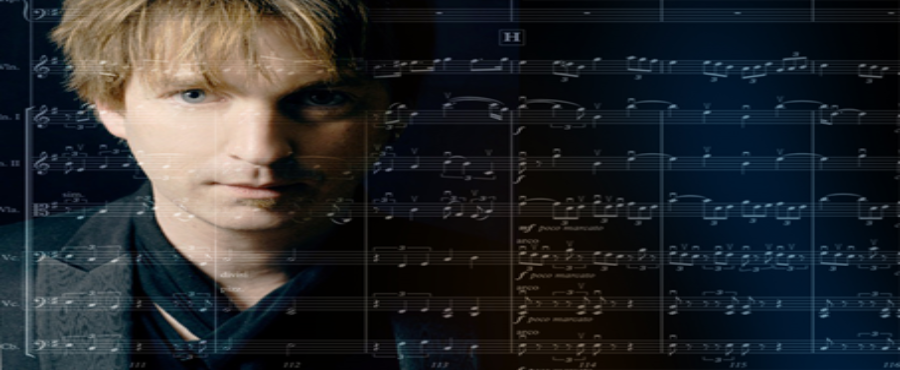 Below Image
AEM Artist in Residence
The School of Arts Education and Movement are delighted to welcome Artist in Residence 2019/2020, Colm Ó'Foghlú
Composer, director, writer and producer, Colm has toured extensively throughout Australia, Europe, Asia and North America. A former Musical Director for Riverdance, he has composed, arranged and produced numerous award-winning shows and albums most notably Raining Up & Hibernia for Mairéad Nesbitt which both reached no. 1 in the Billboard World Music Charts. Grammy award winning producer and conductor Chris Craker premiered Colm's Violin Concerto in Hong Kong in September 2017.
Other projects include producing and creating images/sound design for Lorcán Mac Mathúna's 1916: The Visionaries & Their Words, which was selected by the Arts Council as their inaugural event for the their 1916 Commemorations Programme. Premieres of his operas Eoghainín na nÉan and Íosagan, based on stories by P.H. Pearse, took place at Axis, Dublin which he directed and also created the animated imagery. Colm also created the original arrangements and orchestrations for the critically acclaimed Angela's Ashes: The Musical (Dublin, Cork, Limerick, Belfast & London).
As a co-director of Ember Productions he created a range of critically acclaimed performances including Stones, Bones and Beckett in the Fourknocks Neolithic Passage Tomb in Meath, Frozen Music in St. Mary's Medieval Abbey in Dublin and Scoring the Stone, a commission from the World Archaeological Congress, Dublin 2008. Recent commissions include Irish Thunder & Celtic Fyre (Busch Gardens), Aifreann na nAingeal/Mass of the Angels (RTÉ), The Star of Bethlehem: A Christmas Oratorio (BAI/RTÉ) and Inscribed, a musical collaboration with poet Eavan Boland.
From 2008-2012 Colm was Artistic Director, and Writer/Composer-in-Residence for An Béal Binn Teo., a community based Arts organisation funded by Foras na Gaeilge. During this period, he devised/composed/produced over 80 performances/events as Gaeilge that featured more than 1,000 students and 600 adults. These included commissions from Foras na Gaeilge and RTE Raidio na Gaeltachta.
In addition to his work as a composer/producer, he wrote & directed his award-winning first short film Suanscéal and also presented/arranged and was music producer on an eight-part TV series Pitch Perfect for TG4 and Good Company Productions. He also contributed scripts and composed music for RTÉ's new series Tír na nÓg.
He is currently working on a film version of his Island Lullaby, a suite in 6 movements to commemorate the sixtieth anniversary of The Blasket Evacuation which has received an Arts Council Traditional Project Award.
Colm is also a graduate of UCD, holding an M.A. in Drama and Performance Studies and recently graduated from DCU, St. Patrick's College with a Professional Masters in Education.