School of Arts Education & Movement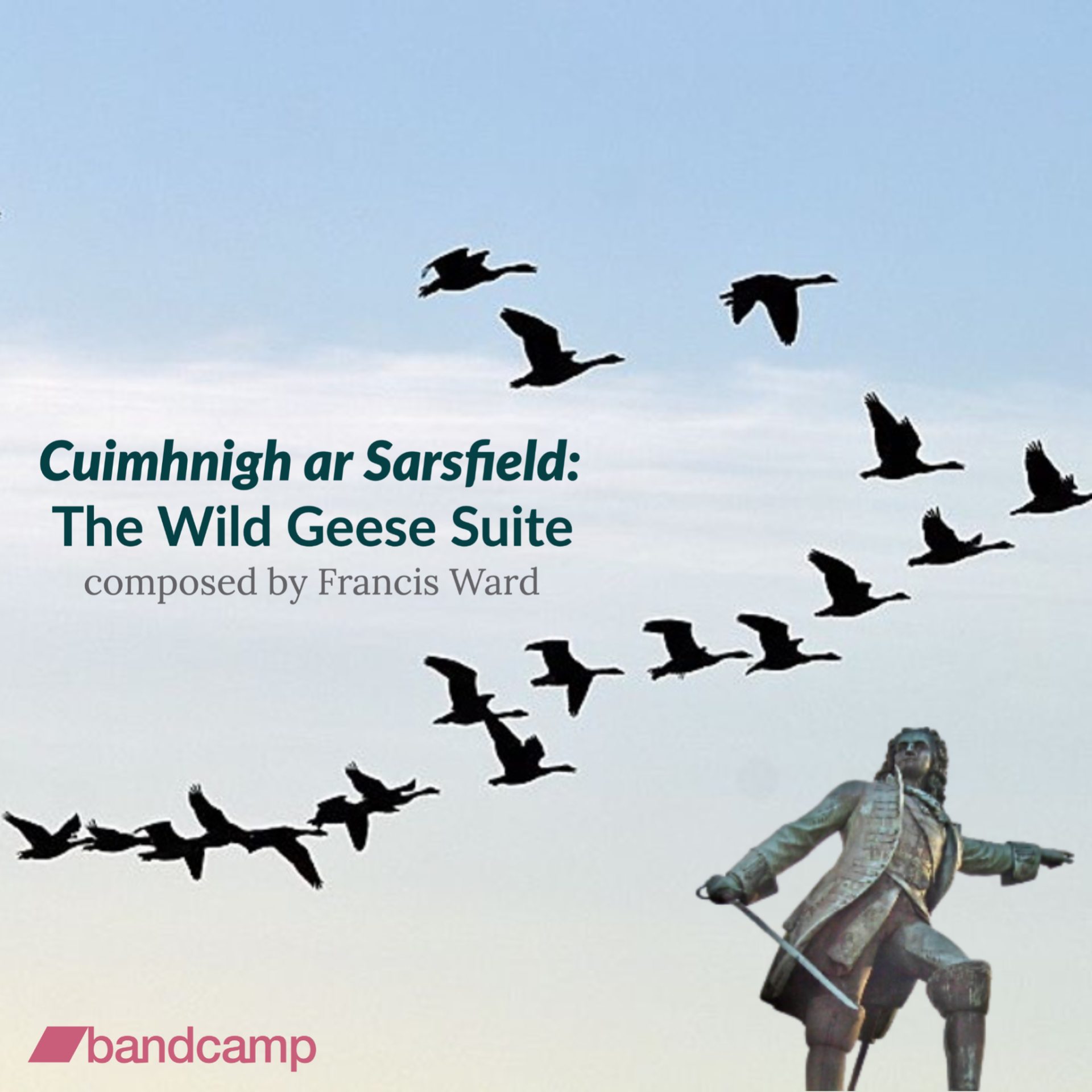 Cuimhnigh ar Sarsfield: The Wild Geese Suite
Cuimhnigh ar Sarsfield is a suite composed by Dr Francis Ward of the School of Arts Education & Movement to mark the 330th anniversary of the Flight of the Wild Geese. Arranged for Irish traditional instruments and string quartet, the suite also features poetry in French and Irish by lyricists Dr Mairéad Ni Bhriain (Mary Immaculate College) and Dr Orfhlaith Ní Bhriain (University of Limerick).
Commissioned by the Limerick Bastille Day Wild Geese Festival Committee and premiered on Sunday 11th July 2021 at King John's Castle, the 15-minute suite of music, dance, and poetic verse consists of four sections which represent different chapters of Sarsfield's story.
Each section begins with poetic verse recounting Sarsfield's journey which are brought to life in four movements: 1) The March to Shannonside; 2) Sarsfield's Ride; 3) The Siege of Limerick; and 4) The Flight of the Wild Geese. The movements consist of spirited dance music contrasted with more poignant and reflective airs to represent the highs and lows of Sarsfield's engagement with the Williamite forces, and are written for Irish traditional instruments (fiddle, button accordion, uilleann pipes) and string quartet. Emotions such as disappointment, defiance, pride, anticipation, fear, despair, and resilience are explored through the musical representation and oral narration of key historical events such as The Battle of the Boyne, Sarsfield's Ride, Ballyneety's Walls, The Siege of Limerick and the Flight of the Wild Geese.
Composer Francis Ward recalls key elements of the creative process and the coming together of the various elements of the suite:
"The composition process took place over a period of three months and used various texts and historical accounts of Sarsfield's life to construct a timeline of events which led ultimately to the Flight of the Wild Geese. Key historical markers were explored with Orfhlaith and Mairéad who wrote the accompanying lyrics, and we set off on our creative journeys to represent the actions, moods and emotions of these events in the various art forms of music, dance and poetry. The composition was arranged for Irish traditional instruments, string quartet and percussion and represents a fusion of folk, classical and popular music styles."
Cuimhnigh ar Sarsfield is available on BandCamp.
All three composing artists are also dance teachers and choreographers with the renowned Scoil Uí Ruairc (the O'Rourke School of Irish Dance), which was founded in 1929, and has been active in the promotion of culture and the arts locally and internationally for over ninety years.