School of Arts Education & Movement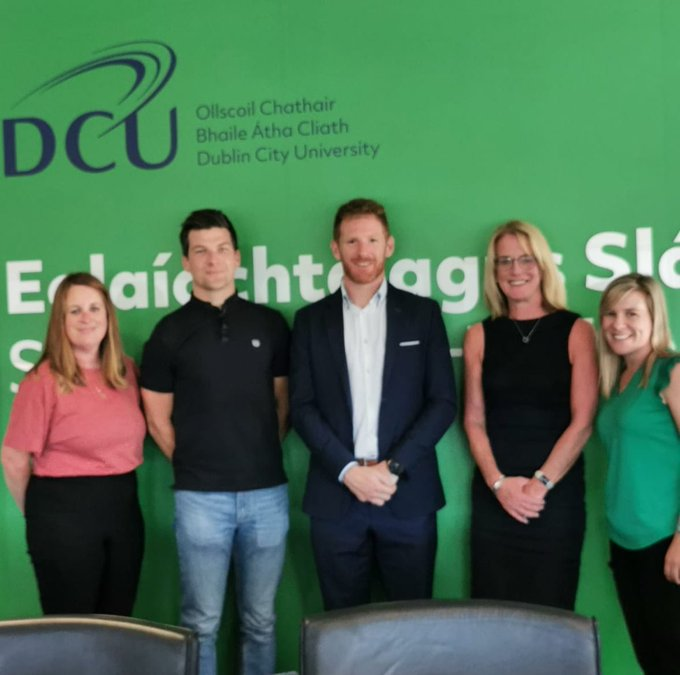 John Murphy -Successfully defends Doctoral Study on Physical Activity and Wellbeing
Congratulations to John Murphy, PhD student at the School of Arts Education and Movement on successfully defending his doctoral thesis on physical activity and wellbeing.
Pictured here (centre), following the successful viva defense, with supervisor at SchoolAEM, Dr Bronagh McGrane (far right) and co-supervisor Dr Mary Rose Sweeney (far left) from the School of Nursing, Psychotherapy and Community Health with external examiner Dr Marie H. Murphy, Dean of Postgraduate Research and Director of the Ulster Doctoral College, and internal examiner Dr Brendan Egan, School of Health and Human Performance at DCU.
Our thanks to Dr Una McCabe, School AEM, for chairing the oral examination.