School of Arts Education & Movement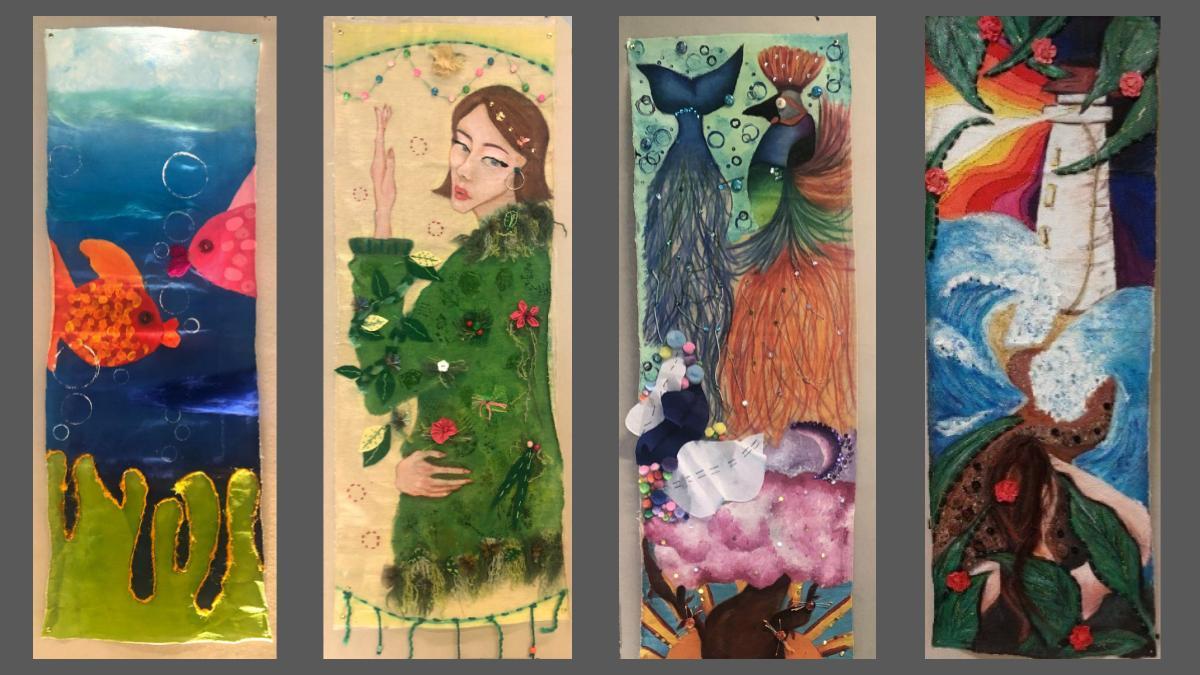 BEd 3 Student Art Exhibition
Third year Art Major specialism students present aspects of their expression through art in two dimensional, three dimensional and digital media image and sound.  
The background to their art process is presented  as part of the exhibition in the form of an artist's statement. We invite you to come to and enter into the student response to Universal themes, through the visual art  exhibition on the ground floor of the Cregan Library St Patrick's Campus.
The 23 education students began their fine arts learning journey by creating a personal mixed media art cloth using techniques from the Curriculum strands Drawing, Paint and Colour Print, and fabric and fibre.  Students selected a universal theme as inspiration for their piece. The initial ideation process entailed word spills, visual research of other artists and a reading of concepts and skills development in the Junior visual arts education curriculum. 
Using a studio-based approach, students directed and managed their learning progress and creative process scaffolded by lecturers and peer critique and support. Students were also asked to reflect and write about their learning from the process and its application to the classroom. Because the cloth, sculpture and digital art work, exemplifies various concepts and skills development from the curriculum and responds to a universal theme, it can be used as a resource for integrated learning and teaching visual arts in the primary classroom. 
The digital exploration started with 'looking' and digitally 'responding' to their art cloth using the free browser app 'sketchpad' as an alternative to the iPad work they did last year. Students then responded to the digital work by composing a piece of music either digitally using the Chrome Music Lab or traditionally with instruments (recorded digitally). The final task was to update their website and create a QR code attached to the artwork so anyone looking could see and hear the work together. The QR codes are available as part of the exhibition.
The final pieces created on this journey explore the three dimensions, and mixed media including fibre and fabric, construction which develop from the previous work and allow students to expand and develop their initial ideas and develop as artists.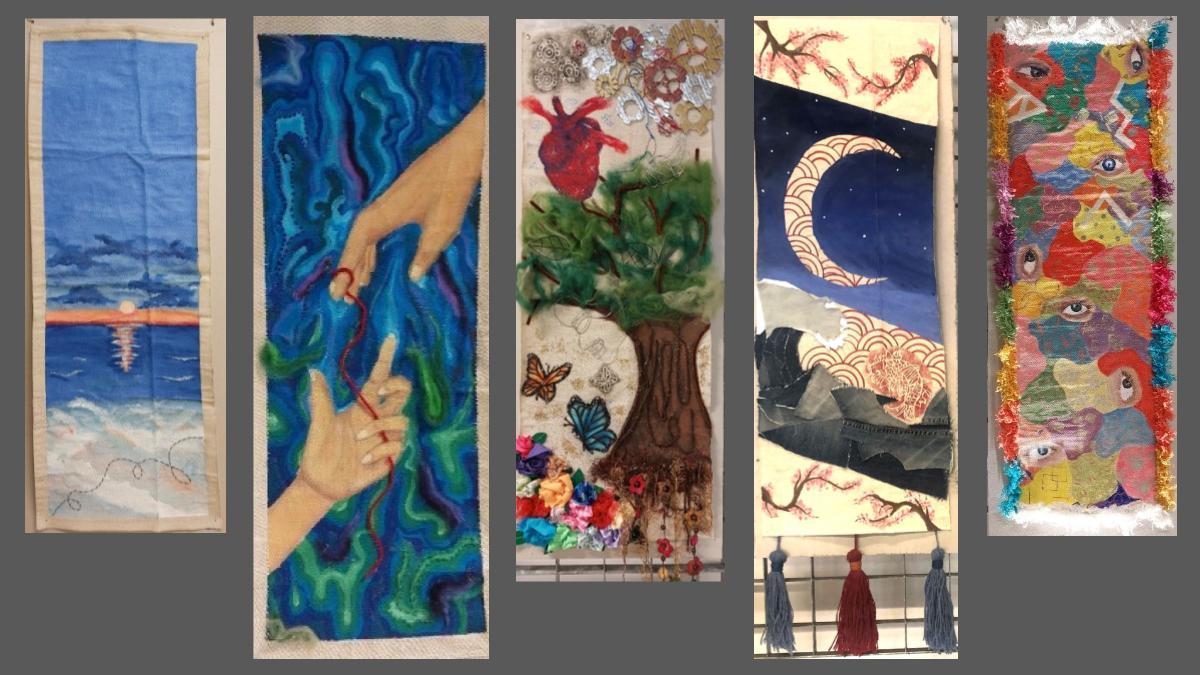 The exhibition will be on view until the 21st April 2023.
With thanks to visual art lecturers Michael Flannery, Colin MacAulay, Lucy Hill, teaching assistant Aisling Wilson. Special thank you to the BEd 3 specialism students who worked so hard throughout this module.