Centre for Human Rights and Citizenship Education
Research Programmes
Current programmes and research projects
Education for a Just World

Education for a Just World is a partnership initiative between the CHRCE and Trócaire to promote and enhance education for global justice in the primary education sector. The partnership brings together expertise in global citizenship education, teaching and learning pedagogy and overseas development work to:
undertake research;
develop materials and
support the professional development of teachers and pre-school educators.
For more information contact project co-ordinator Rowan Oberman (CHRCE)
Training and Development Programme
Free seminars for educators on exploring global justice issues are available for pre-school educators, infant teachers, student teachers, students of early childhood education and initial teacher educators. They are designed to introduce participants to the programme outlined in the Just Children Story Sack.
To find out more or book a training event please contact Rowan Oberman (CHRCE)
The Education for a Just World partnership recognises the importance of research in the development and delivery of education programmes. Through its research programme the partnership aims to support resource development and contribute to knowledge in the field of development education.
The first phase of the partnership focused on early childhood education as it was felt that there was a dearth of literature and curriculum materials exploring global justice with this age group. The partnership began by conducting research into young children's engagement with global justice issues. This research highlighted the extent to which young children already held perceptions of the wider world and of Africa and that these perceptions were predominantly formed by media and fundraising campaigns. The research also indicated young children's ability to empathise, to articulate their own ideas in relation to justice issues and to recognise people's basic human needs.
The report Young Children's Engagement With Issues Of Global Justice is available here
The second phase of research has recently been completed and examines 7 to 9 year old's engagement with global justice issues. The research looks particularly at strategies for including critical literacy and global justice education in first to third class teaching. The final report for this research will be available soon.
Completed programmes and research projects
Climate change and climate justice research and resource development
Recognising climate change as one of the most significant global justice issues of our time, the CHRCE has undertaken research and developed education programmes around climate justice.
The initial research programme, conducted 2011 to 2012 involved a scoping study looking at education on climate justice in primary schools and initial teacher education. The research mapped current teaching around climate justice within teacher education colleges and identified possibilities for future programmes. It explored how teachers, student teachers, teacher educators and environmentalists understand the relationship between climate justice and education. The initial findings were presented at the annual AERA conference in Vancouver, Canada in April 2012.
Informed by the research and supported by Irish Aid, the CHRCE has developed a digital education programme providing support to primary teachers on integrating climate justice into History, English and SPHE.
Children's Environments Initiative
The impact of children's environments on their well being and learning is an increasingly publicised and research area. Children's experiences of their school grounds and local environments are important to children for a number of reasons, including their well-being and learning. There is extensive research to show the lasting positive impact on children of education out of the classroom.
This project aims to:
Showcasing the impact of schools grounds on children's learning and well-being
Sharing practice between schools of how school grounds can be improved
Sharing expertise on possible sources of funding for the development of school grounds
To share expertise on the process of developing school grounds through democratic decision making processes.
The research questions will be:
What do children think of their school grounds?
What impact do school grounds have on children's learning?
What impact do school grounds have on children's well being?
What are children's opinions of the future of their school grounds?
How can the use of outdoor space enhance children's experiences in school?
How can practice in the development of school grounds be shared and funded?
Project activity
The project will include the following activity: Research with children through active, mixed methods Collecting data, taking photographs, completing questionnaires and taking part in interviews. Learning activity in schools Setting up committees, drawing on the local community, securing funding, securing participation from the school and its community, the development of school grounds, reflection on progress and plans for further activity. These activities fit well with suggested content and activity in the Primary School Curriculum (Geography, Science, SPHE, English, Mathematics). Some schools have already expressed an interest in joining the project. We are always looking for more!
The Children's Research Project encompasses a number of activities at the DCU Institute of Education, Drumcondra, including:
Children are deeply involved with the physical environments they live within. This is particularly true at school, were children have ideas about their environment, from the yard for football, the wild area and the places created by themselves or others. The Primary School Curriculum also values the school grounds and locality of schools as a source of children's learning.
In the college, we are fortunate to have a wealth of features in our immediate locality, that reflect the environments of school grounds, including woodland, tarmaced areas, housing, shops and fields. These areas are used in courses to encourage our student teachers to use areas in and around schools as a learning resource whilst on School Placement. The college grounds are used particularly in methodology courses: Geography Education, History Education, Art Education, Science Education and Digital Learning. This element of courses is something students reflect on positively and also bring to schools in the form of outdoor learning for children they teach.
Susan Pike (Geography and Citizenship Education, DCU Institute of Education) and Susan Marron (School of Arts, Education and Movement, DCU Institute of Education) have initiated the School Grounds and Yards Project. Susan and Susan come to this project with expertise (practice and research) in children's learning, well-being and physical development within their school grounds and local environments.
The project recognizes that many schools are actively using their school grounds, through the development of school gardens, of wild areas and of ponds and water features. And that these are shared and featured online through sites such as Scoilnet, Ask About Ireland and Twitter and initiatives such as EcoDetectives and the Active School Flag.

Child Rights Education Toolkit: Rooting child rights in early childhood education, primary and secondary schools
The CHRCE contributed a UNICEF HQ initiative to develop an education toolkit for engaging children and young people on the rights and values of the Convention on the Rights of the Child. The CHRCE also completed an audit of UNICEF's online education and communication resources.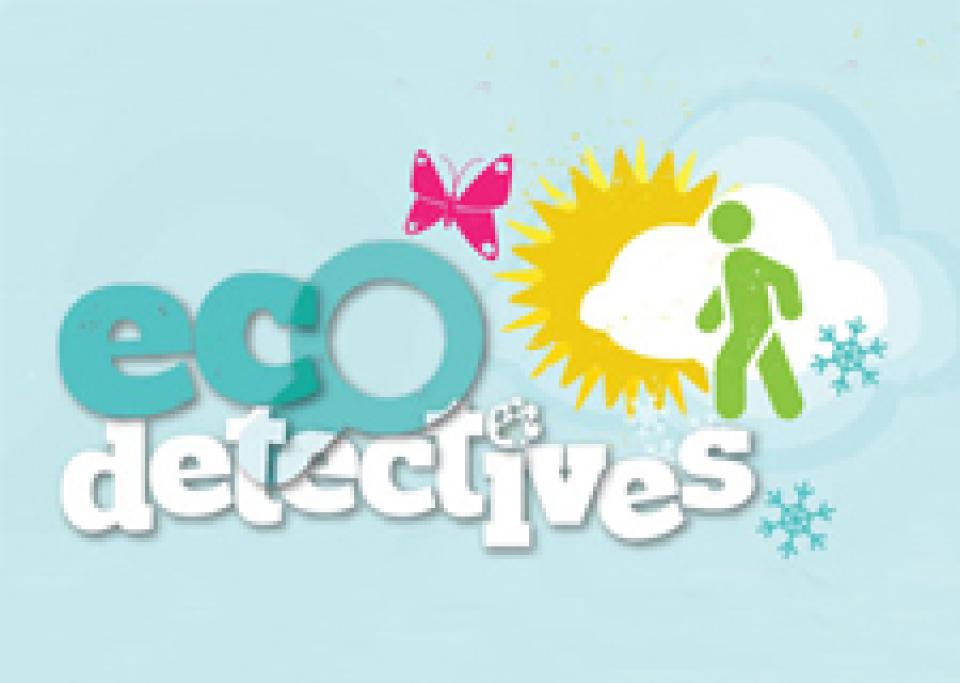 Eco-detectives - Climate Change resource for primary schools
ECO DETECTIVES is a teacher resource pack comprising environmental and climate change investigations for primary schools, produced by the Department of the Environment, Heritage and Local Government as part of the CHANGE Campaign. The CHANGE Campaign is Ireland's national awareness campaign on climate change. To develop this resource, CHANGE partnered with the Centre for Human Rights and Citizenship Education, to ensure the resource is relevant for teachers and educationally sound.
The resource is presented in four units: Junior and Senior Infants, 1st and 2nd Class, 3rd and 4th Class and 5th and 6th Class. This resource, available in Irish and English, draws together some of the most creative ways to teach about climate change, primarily through geography and science. It also enhances childrens' learning in other curriculum areas, particularly language, mathematics and SPHE. Every primary school in the country has received a pack.
The resource is available on-line from AskAboutIreland.ie
Study into Primary Teachers' Understanding of Human Rights and Human Rights Education
This study, conducted by the CHRCE, sought baseline data in primary teachers' understandings of human rights and human rights education (HRE). The study aimed to ascertain the level of awareness of and attitudes towards human rights and HRE amongst primary school teachers in Ireland, to assess the extent to which HRE is implemented in primary schools and to identify the challenges and opportunities for HRE in the primary system. The study identified the needs of teachers and schools in relation to the delivery of HRE and also point to the level of compliance of the Irish state with regard to its commitment to implement HRE in primary schools.
To download a copy of the report click here
Evaluation of Sustainable Energy Authority of Ireland (SEAI) Education Programme
CHRCE was contracted by SEAI to conduct an evaluation of its energy education programme, provided at primary and post-primary level. The evaluation reviewed the resources, assessed the strategic direction and researched teacher perceptions of energy education and SEAI materials. The final document was published 2011.
Click here to see the final report.
Human Rights Education in the School Systems of Europe, Central Asia and North America: A Compendium of Good Practice
The work of St Patrick's College, to ensure that all education students have access to human rights, citizenship, global and intercultural education, has been recognised internationally as good practice, being cited in Human Rights Education in the School Systems of Europe, Central Asia and North America: A Compendium of Good Practice. The Compendium published jointly by OSCE, The Council of Europe, the Office of the UN High Commissioner for Human Rights and UNESCO features exemplary practices covering all levels and areas of education in Europe, Central Asia and North America.
The CHRCE in the DCU Institute of Education developed a framework to embed development, inter-cultural and human rights education within the initial education of primary school teachers. This framework is developmental and includes both dedicated and integrated elements.
The DCU Institute of Education would like to acknowledge the support of Irish Aid in funding initiatives on Development, Human Rights and Intercultural Education in the College.