University Events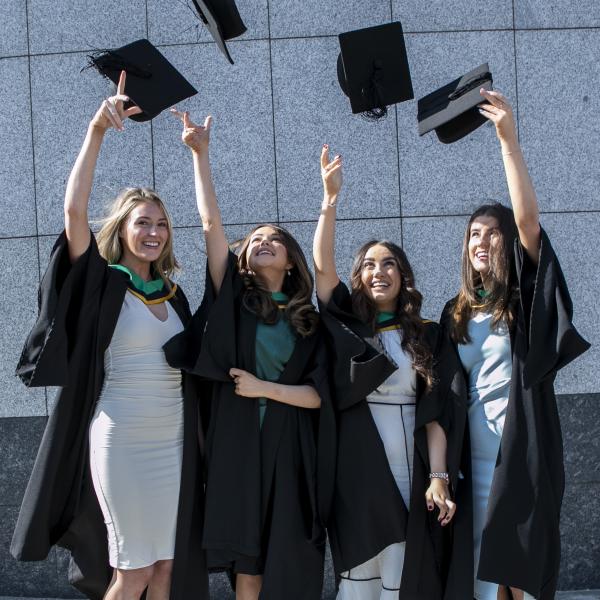 The University Events Team manages and supports a range of events across the University and encompasses events previously managed by the Presidents Events Team From Graduations to Conferences, the University Events team is focused on ensuring that all events produced and delivered under the DCU name are of high standard and are in line with the strategic aims of the University. For any event queries, please contact: universityevents@dcu.ie
Key Upcoming Events
June Celebration 8th, 9th, 13th, 14th and 15th
The June Celebration is a series of graduation style events for all those who graduated in 2020 and Spring of 2021 and didn't get the chance to have an in-person ceremony. Over the course of 5 days, we will be bringing the Glasnevin campus to life as we welcome over 5,500 students together with their friends and family to celebrate and recognise this significant milestone. More details on our June Celebration can be found here.
Honorary Conferring 16th June Sjur Bergan
As part of the Council of Europe Global Forum taking place in St. Patrick's Campus, the Honorary Conferring of Sjur Bergan will take place at 5.15pm. Sjur Bergan is Head of the Council of Europe's Education Department. His work at the Council focuses on projects and recommendations on the purposes, values and democratic mission of higher education.
DCU Autumn Graduations 
The DCU Autumn Graduations will be taking place from the 24th - 27th October in the Helix. The schedule will be confirmed in August and a dedicated webpage, listing all you need to know about the event will be available shortly.