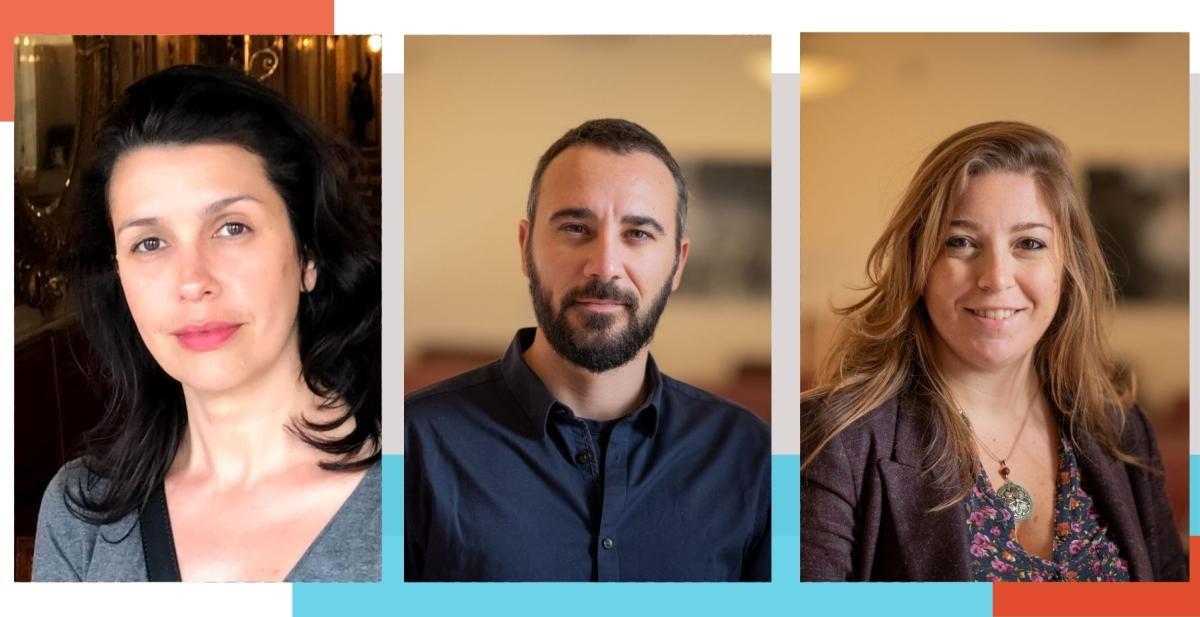 DCU PhD students feature in new Off Message Podcast series
Three PhD students from DCU are featured in an exciting new podcast series launched today by Off Message host Pat O'Mahony to highlight the latest research from the Jolt project.
Coordinated by DCU FuJo, the Jolt project is investigating how to harness digital and data technologies for journalism. It is a collaboration between five universities - Dublin City University, Aristotle University of Thessaloniki, University of Amsterdam, University of Navarra, and University of Toulouse III – and two media companies – BBC and Samsa. JOLT's 16 researchers are providing empirical answers to important questions about the future of journalism.
For the podcast series, Pat O'Mahony, TV and media producer and DCU alumni, interviews all five Jolt researchers including DCU PhD students Lucia Mesquita, Dimitri Bettoni and Sara Creta.
Tune into the podcast episodes here:
Jolt is funded by the European Union's Horizon 2020 research and innovation programme under the Marie Sklodowska Curie grant agreement No 765140.