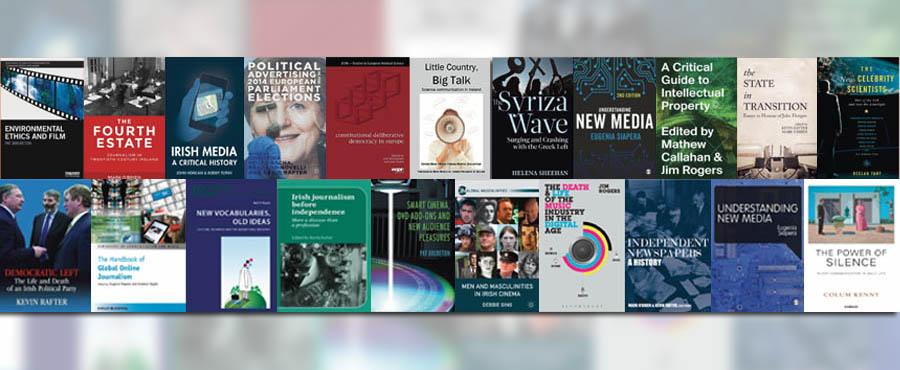 Research
Research
The School of Communications has a long-standing record for excellence in research with staff engaged in national and international projects in the areas of media, communications and journalism. This cutting-edge research spans a range of (inter)disciplinary fields including (new) media studies, media history, journalism studies, science communication, political communication, digital media and internet studies, film and television studies, music industry studies, advertising, urban media studies and cultural studies.
Our academic staff produce innovative peer-reviewed and internationally ranked research published as edited books, monographs, book chapters and articles in leading academic journals. The School is also actively involved in networks and initiatives supporting media and communications policy development in Ireland and internationally. We regularly collaborate in research projects with the business community and the non-governmental sector and frequently appear in national and global media.
This research output also benefits our current students in the classroom in keeping with our commitment to real world education in media, communications and journalism.
The School is currently home to over 40 postgraduate research students at both MA/MPhil and PhD levels.
The School hosts a number of research centres including the Institute for Future Media and Journalism (FuJo), the Media History Collection and Celsius, a science, technology, environment and medicine research group.
Click here for recent open-access research publications by the staff of the School of Communications