Primary Department
School of Communications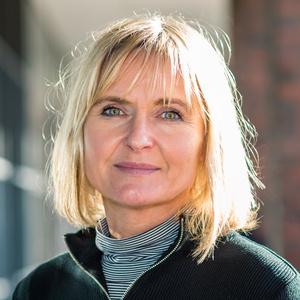 Phone number: 01 700

7729
Email Address
debbie.ging@dcu.ie
Academic biography
Dr. Debbie Ging is Associate Professor of Digital Media and Gender in the School of Communications. She teaches and researches on gender, sexuality and digital media, with a focus on digital hate, online anti-feminist men's rights politics and the incel phenomenon. Her research also addresses youth experiences of gender-based and sexual abuse online and educational interventions to tackle this issue. Debbie is Ireland Corresponding Editor of the journal Men and Masculinities (
http://jmm.sagepub.com/
) and is a member of the Editorial Board of New Media and Society (
https://journals.sagepub.com/home/nms
)
. She is also a member of the National Anti-Bullying Research and Resource Centre and of the Institute for Future Media, Democracy and Society (FuJo).
PhD supervision:
- Shane Murphy: Incels and online radicalisation
- John Moran: Beyond pornification and sexualisation: re-theorising sexual representation in popular film
- Glenn Doyle: Irish people's attitudes towards and practices of the domestic photographing of children
- Stephen Desmond: The films of Pedro Almodovar: identity, camp and the carnivalesque
- Caroline Ryan (co-supervising): Dancing in the shadows of the outer limits: an exploration of the subjective realities of female actors working in the American pornography industry
- Paloma Viejo Otero (co-supervising): Hate Speech and Racism in Digital Environments
- Kirsty Park: Changing spaces: exploring the role that the internet plays in the lives of Lesbian, Gay and Bisexual (LGB) youth aged 18 - 25 in Ireland
- Aileen O'Driscoll: Learning to sell sex(ism)? A cultural sociological analysis of gender in the educational cultures of advertising students and practitioners in Ireland
- Angela Nagle:
An investigation into emerging online anti-feminist movements
- Ingrid Lewis:
The representation of women in European holocaust films: perpetrators, victims and resisters
- Manuela Ascari:
A discourse analysis of interactions from an online pro-anorexia forum (co-supervised, MA by research)
Research interests
Gender, sexuality and gender politics online. Digital feminism, toxic masculinity, incel 'communities', online radicalisation, online misogyny and hate speech. Educational policy around sex and relationship education, digital citizenship and young people's digital rights. Ethical, bio-political and social justice implications of Artificial Intelligence.