Primary Department
School of Communications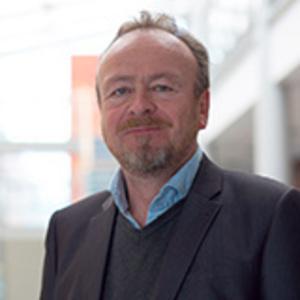 Phone number: 01 700

5704
Email Address
john.osullivan@dcu.ie
Academic biography
John O'Sullivan's background is in newspaper and magazine editing, with experience in Irish national titles and specialist magazines, in coverage of ICT and in digital publishing initiatives.

He has taught at DCU since 1996, across a wide range of topics in journalism and communication, from print news design to social media, and has served as Programme Chair of the MA in Journalism.

He has published in leading peer-reviewed journals, primarily focussing on journalism and digital (or post-digital) media. He is a founding vice-president of the European Communication Research and Education Association's Journalism Studies section, and a former member of the editorial board of Digital Journalism.

Past and current postgraduate research supervision topics include digital news practice, content and strategies; journalism norms in Cambodia; social media and democracy in Cambodia; and visual spectacles in news.
Research interests
I have worked, and research proposals are welcome in, the following areas:
journalism values and practice in networked newsmedia formats and platformsnews designinteractivity, social media, and citizen and participatory journalismmedia ethicsmedia and democracymedia representationeducation technologytechnology and societysport, media and society