Primary Department
School of Communications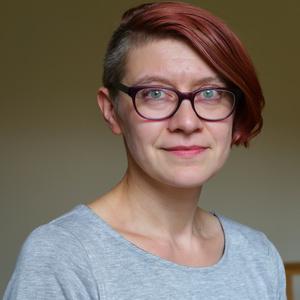 Phone number: 01 700

8595
Email Address
tanya.lokot@dcu.ie
Academic biography
Tanya (Tetyana) Lokot
is Associate Professor in Digital Media and Society at the School of Communications. She researches protest and digital media in Ukraine and Russia, as well as internet freedom, censorship and internet governance in Eastern Europe. Her book,
Beyond the Protest Square Digital Media and Augmented Dissent
, is forthcoming in early 2021.
Tanya received her PhD from the Philip Merrill College of Journalism at the University of Maryland. Her dissertation research about the Euromaidan protests in Ukraine and augmented dissent focused on how protesters in a post-Soviet country understand and harness the affordances and limitations of digital technology to augment their tactics and protest outcomes.
Tanya's research has been published in
Information, Communication & Society; Social Media + Society; Digital Journalism;
Surveillance & Society
and
Irish Studies in International Affairs
. Until 2016, she wrote the Ukraine chapter for Freedom House's
Freedom on the Net
report, and she currently contributes research to the Ranking Digital Rights
Corporate Accountability Index
. She has presented her research at multiple international conferences and her writing has appeared in
The Guardian, The Washington Post
and
The Moscow Times
, among others. She is on the Board of Directors for the
Theorizing the Web
conference. Among other things, she chairs the ECREA Media, Cities and Space Section and is on the Editorial Board of the
Mediapolis Journal
.
Tanya has worked as a journalist, non-profit consultant, and media trainer in Ukraine, Belarus, and Georgia, and speaks fluent English, Russian, and Ukrainian. From 2014 to 2016 she was contributing editor for the RuNet Echo project at Global Voices. From 2004 to 2012 she was Assistant Professor and Head of New Media Sequence at Mohyla School of Journalism (NaUKMA, Kyiv, Ukraine).

Current research projects and initiatives:
Interdisciplinary Digital Research Group
: This a new initiative
within the Faculty of Humanities and Social Sciences at DCU. The purpose of the initiative is to develop a collaborative space for inquiry and applied research that is dedicated to openness in terms of disciplinary perspective, theory, and methodology, and that is committed to critical and grounded approaches to understanding the human world of the present, past, and future.
MEDIATIZED EU: Mediatised Discourses on Europeanisation and Their Representations in Public Perceptions
is a European Research and Innovation Action research project that will study how the diverse media discourses across Europe are constructed to either foster or hamper the European project and how they resonate among the public, by focusing on the elite-media-public triangle. Kicking off in 2021, the project will conduct comparative research across seven European countries to reveal the specifics of such mediatisation of political discourses on Europeanisation, including the so-called old and new European states such as Belgium, Ireland, Portugal, Spain and Hungary, and Eastern Partnership countries such as Georgia. The
MEDIATIZED EU project
(H2020-SC6-TRANSFORMATIONS-2020 GA no: 101004534) is funded by the EU under the Research and Innovation Actions grant scheme. The EU funding will supp