Primary Department
School of Communications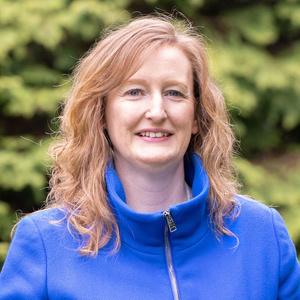 Phone number: 01 700

7028
Email Address
trish.morgan@dcu.ie
Academic biography
Trish Morgan is a lecturer in multimedia at Dublin City University. She is also an associate member of the National Institute for Regional and Spatial Analysis (NIRSA) at Maynooth University. She is a media studies scholar who has had the benefit of an interdisciplinary perspective from geography. Her central research interest is in the communication and representation of environmental issues through theory and practice-based approaches.
She has recently been awarded funding to to act as PI on the EPA project Sensing our world: How digital media cultural practices can contribute to changing social norms around consumption. This project is due to start in 2019, and will be completed in 2020.

She recently oversaw the completion of a PI role on an Environmental Protection Agency (EPA) funded research project. This project, titled Going Green Digitally? Environmental Crisis, Consumption Patterns and the Evolving Role of Media centred on the media and cultural industries and their role in fostering discourse and behaviour change around consumption practices and ecological sustainability. Trish holds a PhD in Innovation in Digital Media Production from Dublin City University, Having being awarded funding by the Irish Social Sciences Platform to complete PhD research on innovation in digital media. She formerly worked in IT networking and security for two Fortune-500 companies.