MSc in Business Administration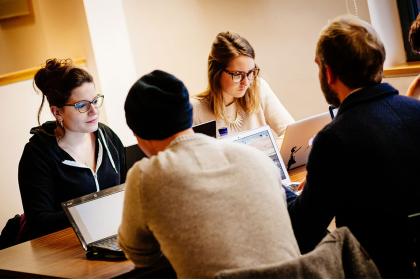 Course Type:
Postgraduate
NFQ Level:
- Please see
www.qqi.ie
for further information

+353 (0) 1

Want to explore your Postgraduate Options at DCU? Join us for our Virtual PG Open Event on Wednesday 1st December from 4.15pm to 5:45pm -
Click here to register >>
Requirements
General Entry Requirements
Applicants must be female, as PNU is a university for women, and meet the visa requirements to study in the Kingdom of Saudi Arabia. 
An Honors Degree from any discipline (or equivalent international qualification) - Classification 2:2 (C); GPA 2.75 out of 5; 2.2 out of 4.
Applicants who do not meet the normal academic entry requirements, but have relevant professional/industry experience (minimum 3 years), may be considered for special entry to the program. In this case, an interview will form part of the admission process. 
International Applications
English is the language of instruction and assessment.  Success in the program requires a high level of English language proficiency. If English is not your first language, you will need to provide evidence of meeting the DCU School of Business Studies English Lanaguage Entry Requirements.    Please see link http://www.dcu.ie/registry/english.shtml  If you have successfully completed a full-time undergraduate study which was taught and assessed in English at a recognised university you may be exempt from meeting these English Language Entry Requirements.
For further details on this course please email School of Business Studies at pnu.masters@dcu.ie
Fees