Higher Education Research Centre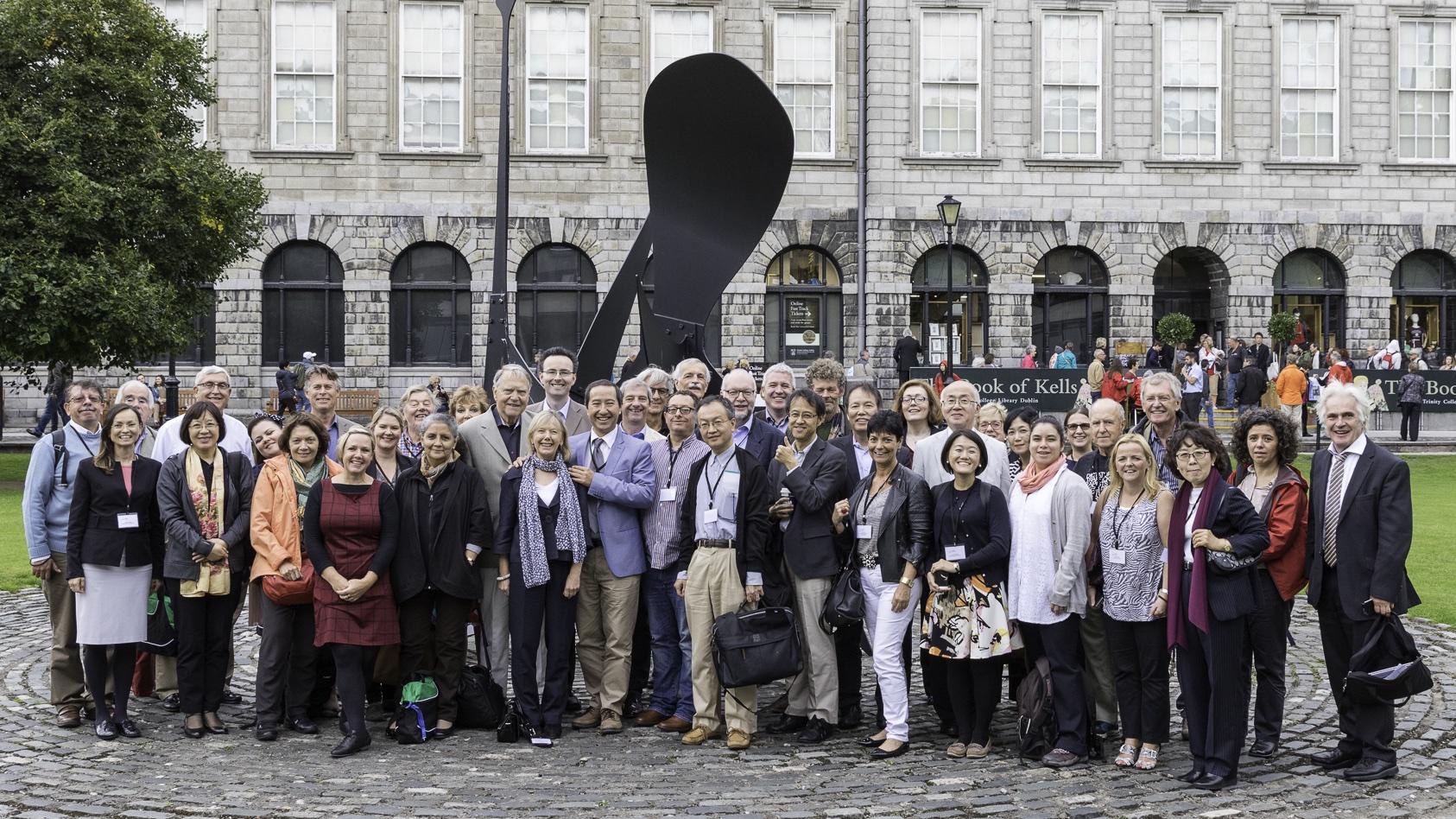 HERC hosted 13th International Workshop on Higher Education Reform (HER2016)
In September 2016, The Higher Education Research Centre (HERC), Dublin City University was pleased to host the 13th International Workshop on Higher Education Reform (HER2016) in association with the Institute of Education, Dublin City University, and the Centre for Academic Values in Education (CAVE), Trinity College Dublin.
HER2016 Workshop attracted over 60 participants from 13 countries with a focus on research investigating various aspects of policy reforms and other major changes in higher education. The conference opened up an international dialogue on this year's theme of 'Wider access, changing national demographics and international mass migration: implications for higher education reforms and policy', providing a platform for researchers and senior higher education policy makers and leaders seeking to widen engagement, while also promoting new policy solutions at local, national and international levels.
The feedback from the delegates has been overwhelmingly positive, and we are very grateful to all of the participants for making the HER2016 Workshop a success! Next year's HER2017 Workshop will be hosted by the University of Hiroshima, Japan.
Presentation slides from many participants as well as the Conference Programme and the Book of Abstracts are available on the event website www.dcu.ie/her2016
Contributors included:
Tom Collins, Chair of the Governing Bodies of DIT and IT Blanchardstown, Ireland
Mary E. Daly, Emerita Professor of History, University College Dublin; President of the Royal Irish Academy, Ireland
Pádraig Ó Duibhir, Dean of Institute of Education (Acting), Dublin City University
David Istance, Senior Analyst, OECD (Schooling for Tomorrow; Innovative Learning Environment projects), France
Daire Keogh, Professor, Deputy President, Dublin City University
Maria Slowey, Director, Higher Education Research Centre, Dublin City University
Pavel Zgaga, Professor of Higher Education, Center for Educational Policy Studies, University of Ljubljana, Slovenia
Interviews with some of our distinguished delegates:
Interviews were conducted by Scout Mitchell, Final Year student of DCU, Multimedia

1. Interview with Pavel Zgaga, Keynote Speaker, Professor of Higher Education, Center for Educational Policy Studies, University of Ljubljana, Slovenia
Pavel Zgaga is a Professor of Philosophy of Education and Education Policy at the Faculty of Education, University of Ljubljana, Slovenia. His studies focus primarily on higher education research and the issue of education reform for European migrants. Professor Zgaga has worked in the field of higher education for over twenty five years, his interest going back to his own university days. He pinpoints the Protests of 1968 as a time when students actively engaged with issues "beyond future employment" and the university as an agent for change in society. This period ignited his passion for higher education research.
Funding, internationalisation and the future of university are the three key issues Professor Zgaga believes are facing higher education in Slovenia - "European universities worldwide have turned too much to technicalities--they simply forgot the mission which has been in the front in the past--it is not just about technical questions but it is about more content". ProfessorZgaga's opening keynote address focused on the important current challenges associated with sustaining and developing education for migrants in Slovenia.
2. Interview with David Istance, Keynote Speaker, Senior Analyst, OECD (Schooling for Tomorrow; Innovative Learning Environment projects), France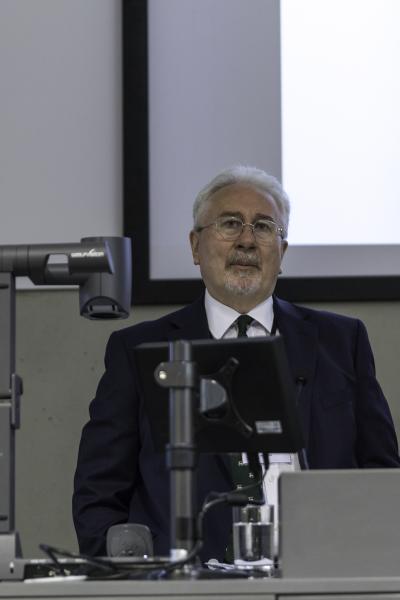 David Istance works for the Organisation for Economic Co-operation and Development (OECD) in Paris, France where his recent work has especially focused on innovation and schooling, and the future of education (including devising a set of scenarios for future schools). At present, he is working on innovative pedagogies and on indigenous education (especially in relation to Canada).
Although much of his recent work has focused more on younger people David Istance has always maintained a strong interest in lifelong learning, one of the key themes of the workshop. His keynote was about active ageing. With such large numbers of older people now in our populations, he sees learning and education as crucial parts of any societal project to spread active ageing and a welcome positive redress to the discourse dominated by the sustainability of pension and care systems. "There is a tendency to see older people in a sense as a problem" he says; "we would do ourselves as a society very well if instead we could address issues around older people in much more positive and active ways."
In his presentation, David offered international data showing the extent of ageing in OECD countries. He presented evidence relating to skills and ageing, and how the dominance of the economic paradigm in educational policy thinking militates against making a priority of the learning needs of seniors. There are programmes and initiatives already, "pockets of innovation here and there", but a lot more work needs to be done. The education and learning programmes that are needed, including through higher education, should come to match the myriad of purposes and motivations that older adults have for learning as part of "active ageing".
3. Interview with Sumin Lee, member of HER International Scientific Committee, Professor, School of Education, Tianjin Normal University, China
Sumin Li has worked as a professor in her current university for over ten years where she supervises undergraduate, masters and PhD students in the fields of History of Education and Comparative Education.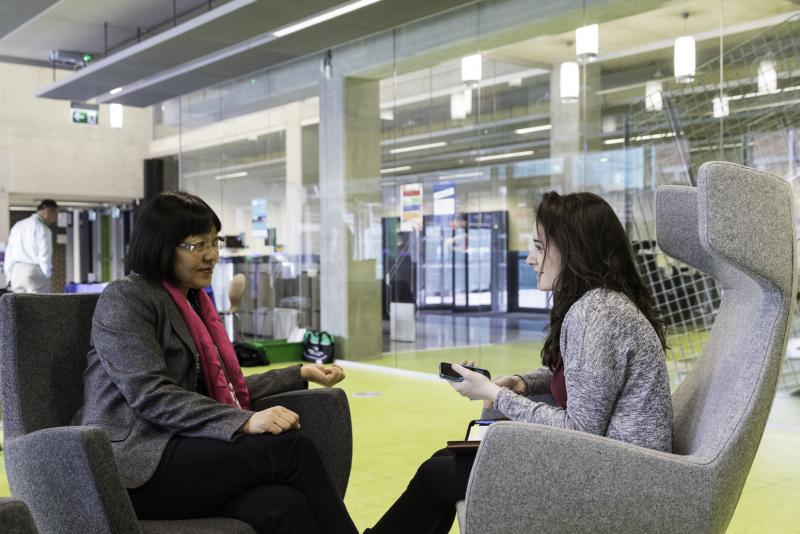 Professor Li's current area of research focuses on the issue of university for the aging. With China being the largest population in the world, she believes this is a major concern: "With 220 million people over 60 years old in 2015 how can [we] make their lives better and more [enjoyable]?" she asks.
Professor Li believes that continuing education is the answer, and her presentation focused on the importance of lifelong learning and the benefits of freedom and enjoyment it gives to the elderly. Addressing issues that face the current higher education system in China, Professor Li maintains that the large enrolment numbers in China (" thirty seven million in 2015") makes later employment difficult. The solution she proposed is to encourage more graduates to work in the rural areas of the country as they "lack high quality personnel."
4. Interview with Hae-Joo Lee, Professor, Korea National Open University, Republic of Korea
Hae-Joo Lee is a Professor at Korean National Open University in Seoul, South Korea. She is currently a visiting scholar at Higher Education Research Centre (HERC), DCU and will remain here for the next few months.
Her current area of research focuses on multicultural society and migrants in particular. She has a major interest in promoting education for the disadvantaged. Professor Lee believes that Korean universities do not accommodate the poor, elderly or migrants. She wants to break down the stratification to work towards "building a more equal society."
Professor Lee's presentation focused on migrants integration into Korean society, particularly female immigrants who marry into Korean families. Through interviews, Lee talked to several women about their difficulties and has taken this information to promote multiculturalism and provide a more welcoming, equal society for immigrants.
Photo Gallery:
| | |
| --- | --- |
| | |
| HER2016 Delegates in Trinity College Dublin, the conference venue on the last day | Meeting of select members of the International Scientific Committee for HER2017 Workshop in Hiroshima University, Japan |
Daire Keogh, Professor, Deputy President, Dublin City University

From the left:

Hans G. Schuetze, Emeritus Professor and former Co-Director, Center for Policy Studies in Higher Education, University of British Columbia, Canada;

Maria Slowey, Chair, 13th HER Workshop, Professor and Director, Higher Education Research Centre (HERC), Dublin City University, Ireland;

Dr Pádraig Ó Duibhir, Dean of Institute of Education (Acting), Dublin City University, Ireland
Maria Slowey,

Professor and Director, Higher Education Research Centre (HERC), Dublin City University and

Mary E. Daly, Keynote speaker, Emerita Professor of History, UCD and President of the Royal Irish Academy, Ireland

Hae-Joo Lee, Professor, Korea National Open University, Republic of Korea
Lewis Purser, Director Academic Affairs, Irish Universities Association
Ita Tobin, Head of the Access Service, Dublin City University
HER2016 Welcome Reception
From the left: Rosalba Genoveva Ramírez García, Center for Research and Advanced Studies, Mexico; Germán Álvarez Mendiola, Professor, Center of Educational Research and Advanced Studies, Mexico; Mary E. Daly, Emerita Professor of History, UCD and President of the Royal Irish Academy, Ireland;

Maria Slowey

, Professor and Director, Higher Education Research Centre (HERC), Dublin City University, Ireland;
From the left: Min-Seung Jung, Professor, Korea National Open University, Republic of Korea; Hae-Joo Lee, Professor, Korea National Open University, Republic of Korea; Sumin Lee, Professor, School of Education, Tianjin Normal University, China; Brenda Pérez Colunga, Center for Research and Advanced Studies, Mexico; Yvonne Cardenas,

Center for Research and Advanced Studies, Mexico

HER2016 Welcome Reception

HER2016 Welcome Reception
Dr Mary Shine Thompson, Dinner Speaker, Fellow Emeritus, St. Patrick's College, Drumcondra, Ireland, Specialist in twentieth century Anglo-Irish literature
Presentation by Dr Sylvie Didou Aupetit,

Center of Educational Research and Advanced Studies, Mexico

Hans G. Schuetze, Emeritus Professor and former Co-Director, Center for Policy Studies in Higher Education, University of British Columbia, Canada and

Carol Kasworm, Emerita Professor of Adult Education, North Carolina State University, USA
| | |
| --- | --- |
| | |
| Thomas Collins, Chair of the Governing Bodies of Dublin Institute of Technology and Institute of Technology Blanchardstown, Ireland | Maria Slowey, Chair, 13th HER Workshop, Professor and Director, Higher Education Research Centre (HERC), Dublin City University, Ireland |
Germán Álvarez Mendiola, Professor, Center of Educational Research and Advanced Studies, Mexico

Germán Álvarez Mendiola, Professor, Center of Educational Research and Advanced Studies, Mexico and

Hans G. Schuetze, Emeritus Professor and former Co-Director, Center for Policy Studies in Higher Education, University of British Columbia, Canada
Photography: Germán Álvarez Mendiola, Professor, Center of Educational Research and Advanced Studies, Mexico