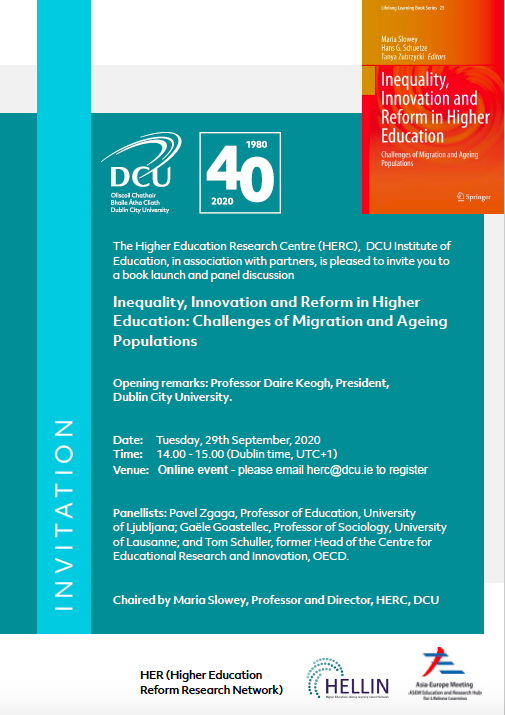 Higher Education Research Centre

Below Image
Call for Papers - 17th Higher Education Reform Conference in University of Glasgow
HERC is pleased to announce that the 17th Higher Education Reform Conference will be hosted in the University of Glasgow.
HERC hosted the conference on two previous occasions (details on 13th International Workshop on Higher Education Reform (HER2016) hosted by HERC in September 2016 can be found here).
The topic of this year's conference is 'Sustainable Development Goals: Their potential and relevance for higher education policy and reform'. More information can be found on the conference website:
http://highereducationreform.org/
You can also download the Call for Papers here (pdf, 26KB).