Faculty of Humanities & Social Sciences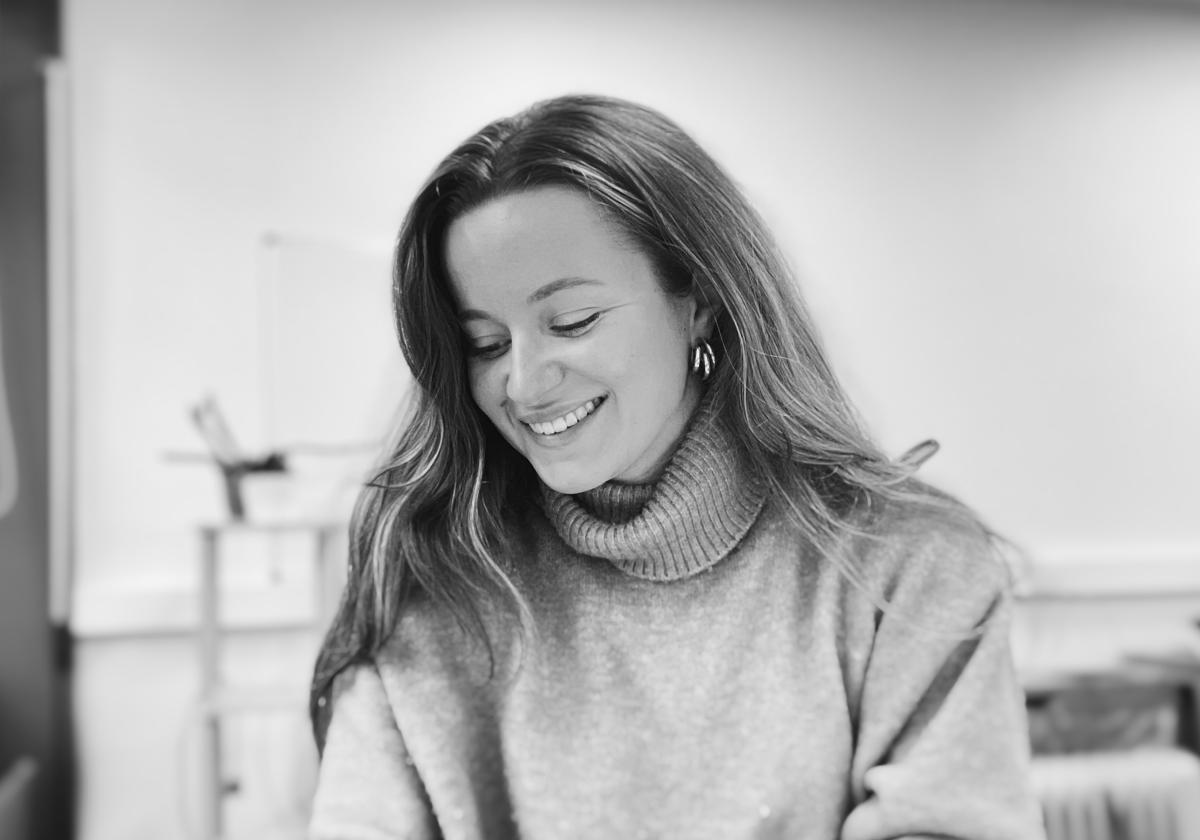 Juliette Guilloteau, Graduate of the MSc in Translation Technology
Why I chose the MSc in Translation Technology?
I chose to do the Master's in Translation Technology because I was looking for a course that combined theory teaching and hands-on experience. In addition to that, DCU has excellent professors and researchers in the translation studies field, in a city that is steadily establishing itself as a hub for all things language services.
I didn't simply want to learn about translation studies, I also wanted to take part, which is exactly what I did during the Master's, thanks to tailored workshops and modules.
We also had the amazing opportunity to go to the European Parliament in Brussels to learn more about translation and conference interpreting.
My postgraduate experience with DCU
I moved from France to do the MTT, and I was working as a French teaching assistant in California prior to that. As a foreign mature student, I was worried there would be a split between me and the other students, but DCU has this ability to make you feel comfortable no matter where you come from.
The fact that my background is in languages was a major advantage for the MTT, but when I did have interrogations, I knew that I could reach out to my professors and that they would be receptive to my ideas and observations.
Opportunities within the translation field were constantly communicated and offered, which reinforced the idea that the university wanted me to succeed. The other students in the Master's also helped create a pleasant and open atmosphere within our group. 
My advice to incoming students
Do it now. Whatever it is you're trying to avoid, you will feel much better once it's done and dusted and you can get some free time. Even if procrastinating does feel good, getting things done feels even better.
Get familiar with technology. You will have Computer Science classes and modules that require you to work with software - being tech savvy will definitely be a bonus in the MTT and will save you some precious time. However, if you feel like you need extra support, you can always reach out to the professor, your classmates or use the many resources offered by DCU. 
Stay curious! Make the most of the postgraduate experience and remember there's more to it than just classes and assignments. Try to keep your studies interesting for yourself while remembering why you're doing this, and even branch out a little if you can – I signed up for trampoline when I started the Master's! 
How the MSc in Translation Technology has made a difference to me?
During the Master's, I was able to develop transferable skills that I still rely on to this day. It helped me with time and project management, and made me more confident about my work. I was able to meet prominent figures in the field of translation studies and by the end of the year, I found a job in a company that offered language services to a global tech company.
Since then, I have decided to focus on research within the translation industry and I've come back to DCU where I'm currently working as a research assistant in the School of Applied Languages and Intercultural Studies.