Faculty of Humanities & Social Sciences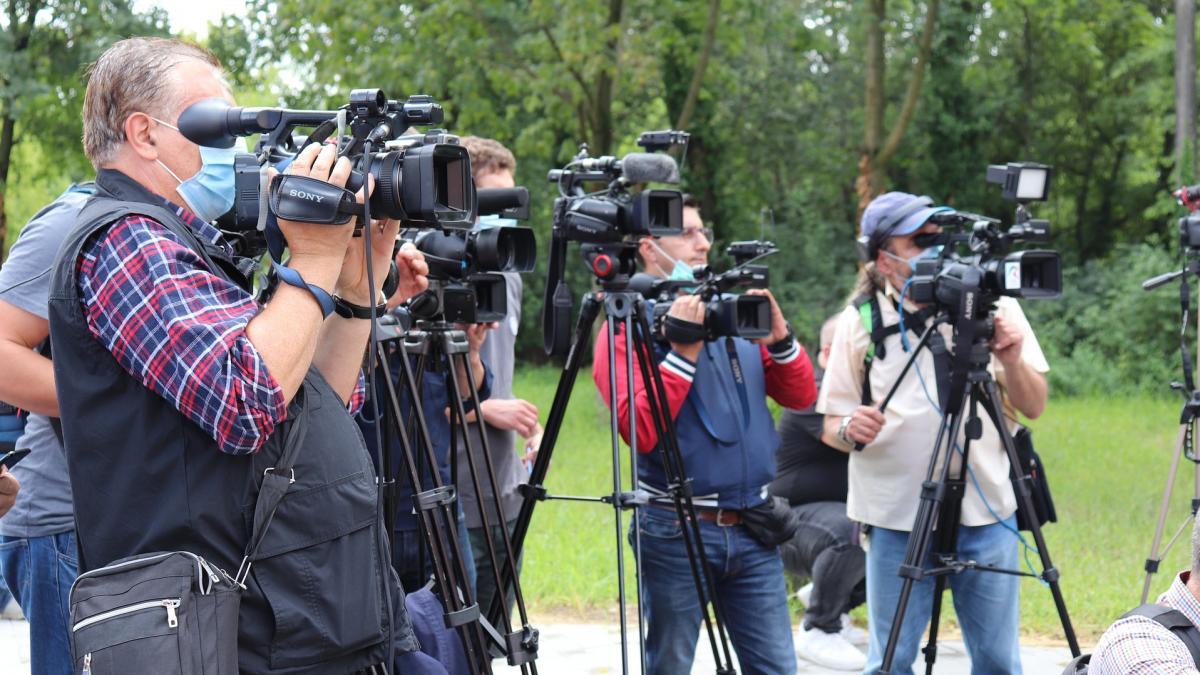 €2.87m funding award for MEDIATISED EU
Dublin City University has been awarded a €2.87m grant from the European Commission to fund a new research project that will study how the diverse media discourses across Europe are constructed to either foster or hamper the European project and how they resonate among the public, by focusing on the elite-media-public triangle. 
MEDIATISED EU: Mediatised Discourses on Europeanisation and Their Representations in Public Perceptions is a European Research and Innovation Action research project.
The project will conduct comparative research across seven European countries to reveal the specifics of such mediatisation of political discourses on Europeanisation, including the so-called old and new European states such as Belgium, Ireland, Portugal, Spain and Hungary, and Eastern Partnership countries such as Georgia.
What is mediatisation?
Mediatisation is how the media shapes and frames the processes and conversations in political communication, and the society in which that communication takes place.
This project is led by Dr Tanya Lokot in DCU's School of Communications. The international partners are the Center for Social Sciences in Tbilisi, Nebrija University in Madrid, Tallinn University of Technology, University of Coimbra, the European Neighbourhood Council in Brussels, and Corvinus University of Budapest. The DCU team will also include Dr Roderick Flynn and Dr Alessio Cornia, both from the School of Communications.
Dr Lokot said: 
"The project will explore how the European idea has transformed in media discourses and public imagination, and identify the key factors shaping these transformations. By the end, we expect to be able to provide a cross-country comparative analysis of our target countries, as well as to develop policy recommendations for national and EU policymakers. 

We hope to present evidence of how key actors can legitimise or delegitimise specific media discourses about the European project, for instance, through the use of disinformation or media manipulation. Addressing these challenges will have important implications for European diplomatic relations, strategic communication and security policy. 

Our findings will assist academics and policymakers in identifying the existing gaps and developing appropriate strategies to prevent the misuse of Europeanisation discourses both locally and in a wider European context."
The MEDIATISED EU project (H2020-SC6-TRANSFORMATIONS-2020 GA no: 101004534) is funded by the EU under the Research and Innovation Actions grant scheme. The EU funding will support four years of research across seven countries, along with a series of public events, conferences, and open-access publications.
This project has received funding from the European Union's Horizon 2020 research and innovation programme under grant agreement No 101004534.