Faculty of Humanities & Social Sciences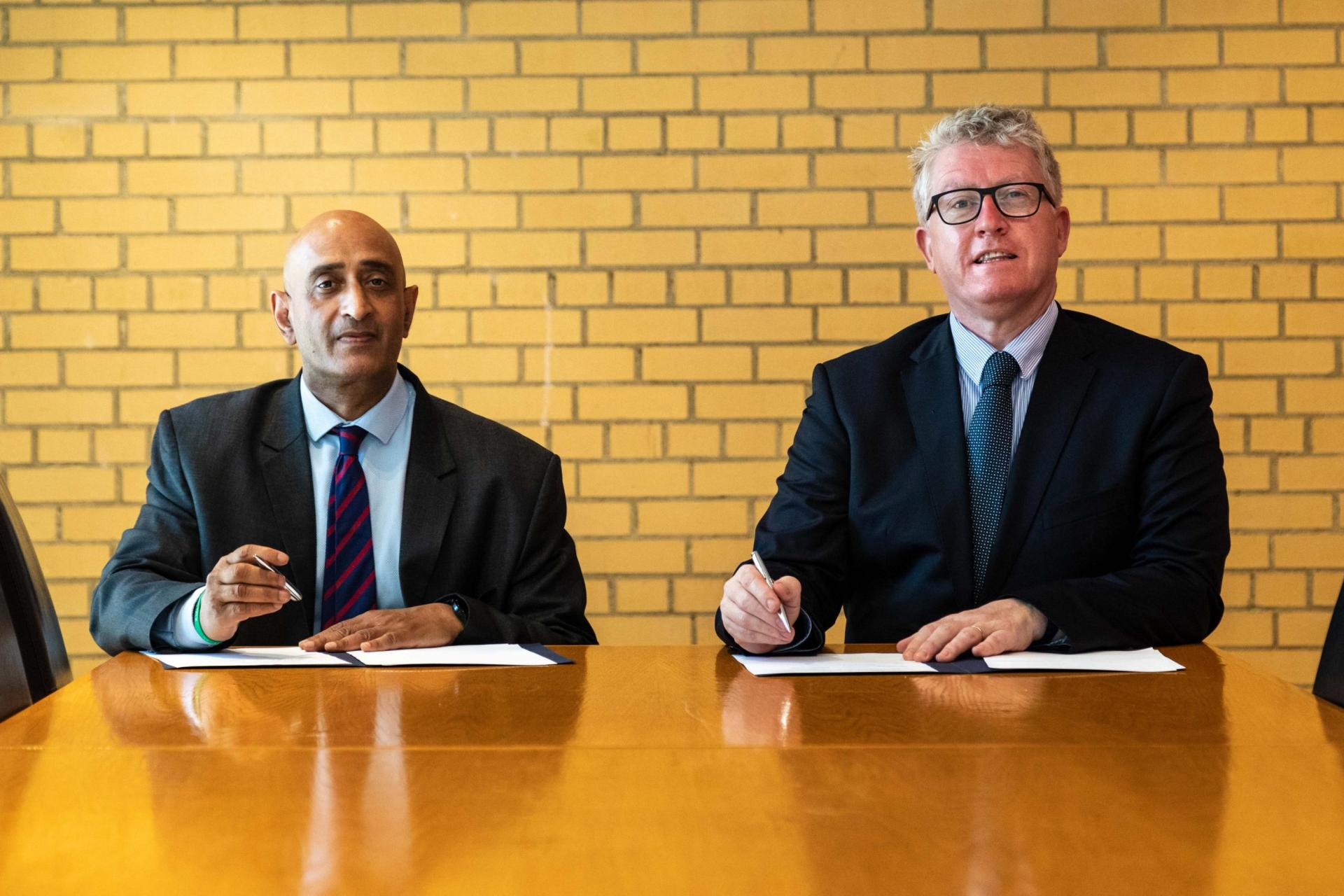 New Chair of Indian Studies to be co-funded by DCU and the Indian Council for Cultural Relations
DCU President Daire Keogh joined Ambassador for India Mr. Sandeep Kumar and signed a new Memorandum of Understanding with the Indian Council for Cultural Relations (ICCR) to announce an exciting new role at DCU - Chair of Indian Studies.
New Chair of Indian Studies
Under the new role, which is co-funded by DCU and the ICCR, a visiting professor from India will be appointed for a period of one semester each academic year. The new Chair of Indian Studies will contribute to teaching and deliver a public lecture each semester. They will also be involved in faculty life at DCU, provide inputs for research and publish academic works as well as advise research students. 
Grow Ireland-India relationship
Director of the Ireland India Institute at DCU, Dr Jivanta Schottli said: "We look forward to welcoming the new short-term Chair of Indian Studies at DCU. This role provides an important bridge between India and Ireland and the MOU will enable the exchange of knowledge, create new collaborative relationships and enhance inter-cultural understanding and scholarship."
About The Ireland India Institute
The Ireland India Institute, the national Institute at Dublin City University, aims to support collaboration in education, research and knowledge exchange between Ireland and contemporary India.
About the Indian Council for Cultural Relations
The Indian Council for Cultural Relations (ICCR) was founded in 1950 by Maulana Abul Kalam Azad, independent India's first Education Minister. Its objectives are to actively participate in the formulation and implementation of policies and programmes pertaining to India's external cultural relations; to foster and strengthen cultural relations and mutual understanding between India and other countries; to promote cultural exchanges with other countries and people, and to develop relations with nations.