Faculty of Humanities & Social Sciences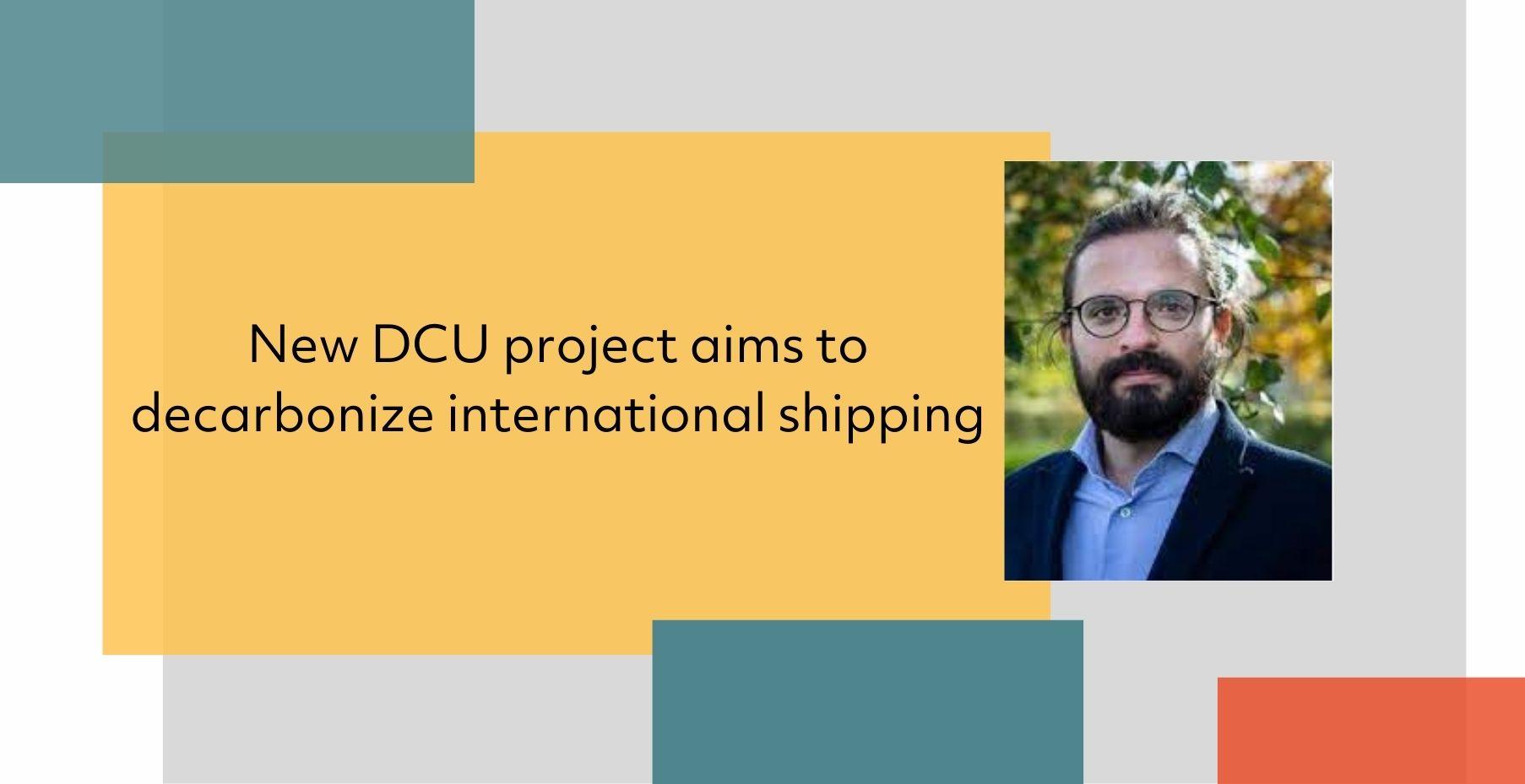 DCU is a winner of the first Irish Aid Enterprise Fund for International Climate Action
Congratulations to Dr Goran Dominioni on being selected as a recipient of the first Irish Aid Enterprise Fund for International Climate Action for his project which aims to decarbonize international shipping.
About the Irish Aid Enterprise Fund
The fund was launched earlier this year to support Irish organisations to engage in climate action with a commercial or enterprise focus in developing countries and the winners were recently announced by Minister for Overseas Development Aid and Diaspora, Colm Brophy T.D.
DCU collaborates with World Bank
DCU's School of Law and Government has received funding for a training programme on Market Based Mechanisms for reducing emissions from shipping which is a collaboration with the World Bank.
Assistant Professor in Law at DCU, Dr Dominioni said:
"Together with the World Bank, we will offer professional training on market-based measures to decarbonize international shipping. The training targets members of delegations to the International Maritime Organization from Small Island Developing States, Least Developed Countries, and African countries. We look forward to supporting an effective and equitable energy transition of international shipping."
Other recipients of the new fund included:
FoodCloud for a pilot study of a technology-led solution to food waste in Nigeria, Kenya, Ethiopia and Ghana.
Action Ireland Trust for a programme of supports for entrepreneurs working in sustainable construction in Lesotho.
Concern Worldwide for a community led entrepreneurship programme in Malawi.
Speaking at the Africa Ireland Economic Forum in the RDS, Minister Brophy said:
"I am extremely proud of this fund. The private sector has a vital role to play in delivering climate action. This fund has allowed us to tap into the wealth of talent and expertise in the Irish market to support important climate action. I am delighted to be able to announce funding to four fantastic organisations to allow them to deliver much needed climate action in developing countries."