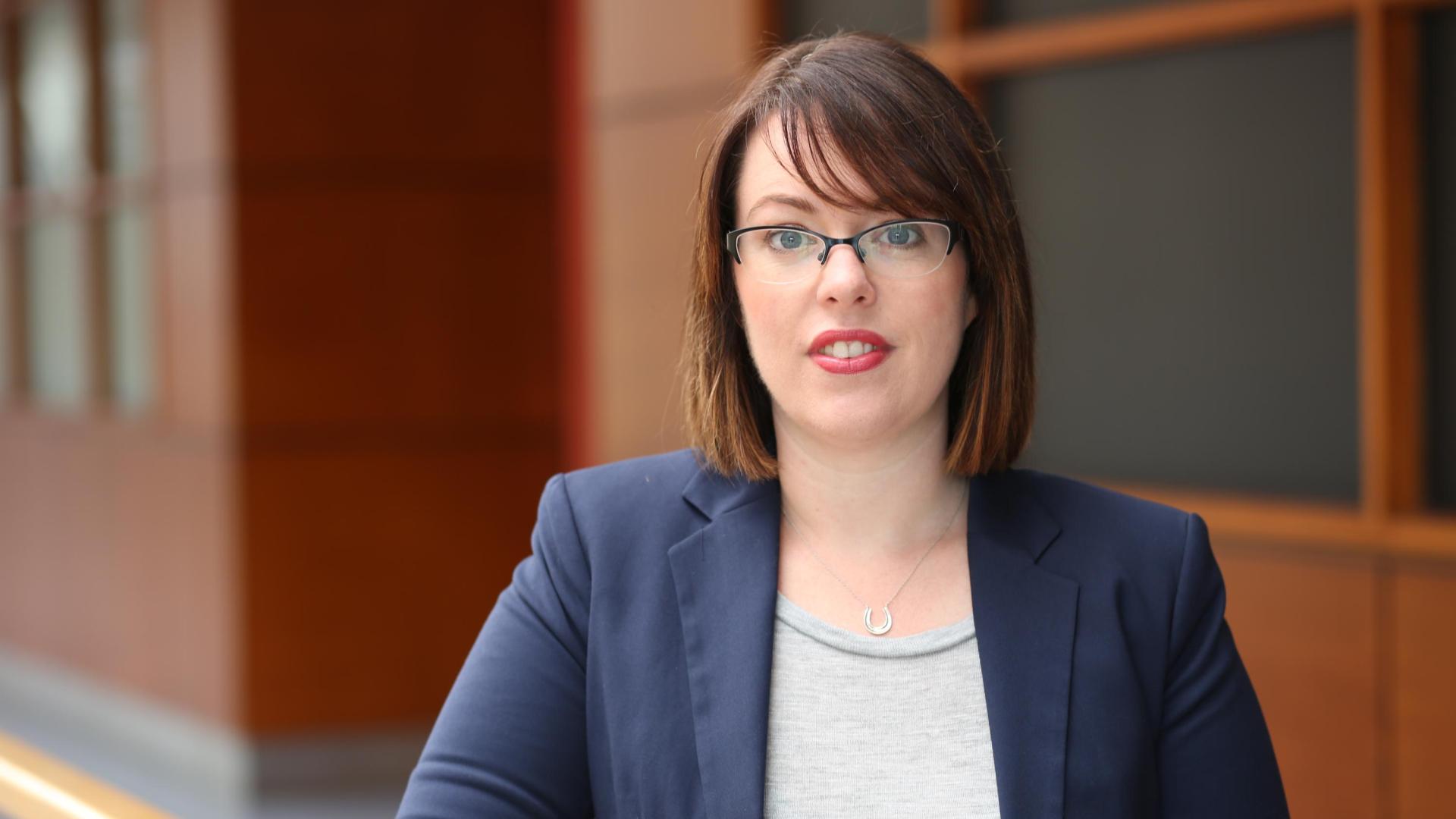 The death of Dr Vicky Conway
Dr Conway joined DCU in 2015, having previously held positions at the University of Kent, Queen's University Belfast, the University of Limerick and the University of Leeds. 
She is a graduate of UCC (BCL 2001, LLM 2002), the University of Edinburgh (MSc Criminology 2003) and Queen's University Belfast (PhD 2008, PGCert Higher Education 2010). She was made Associate Professor of Law in 2017 and is the School of Law and Government's first Convenor of Equality, Diversity and Inclusion.
Responding to the news of Dr Conway's passing, Prof Daire Keogh, President of Dublin City University said
"Like everyone in the DCU community, I am shocked and deeply saddened by the news of Vicky's death. She was one of our most talented and respected academics, who epitomised the DCU mission 'to transform lives and societies'. 

Vicky was an exceptional teacher and a wonderful colleague, whose contribution to the field of criminal law research represents an important legacy. On behalf of the university I wish to express my deepest condolences to her family and friends at this sad time."
Dr Ken McDonagh, Head of School for Law and Government said
"Vicky Conway was a wonderful colleague, wise and kind. We will have time in the future to reflect on her exceptional professional achievements but for now we will simply mourn for the friend and colleague who has left us. Vicky will continue to inspire us in our work."
Prof Gary Murphy said
"As Head of the School of Law and Government, I hired Vicky in 2015. We quickly became friends as well as colleagues. She was passionate, fearless, and a wise counsellor to so many colleagues and students. She will be sadly missed by all who knew her. May she sleep well."
Dr Conway was a committed socio-legal scholar who believed that academic research should be innovative and aim to directly inform legislative and policy developments. She was a leading researcher on policing in Ireland with an emphasis on the intersection between social change, police culture and police accountability. She twice served as a member of the Policing Authority, and served on the Commission on the Future of Policing.
She was a highly regarded commentator on policing reform and hosted the podcast Policed in Ireland, which discussed policing issues in the country.
Details of Dr. Conway's funeral arrangements are available here.