Faculty of Humanities & Social Sciences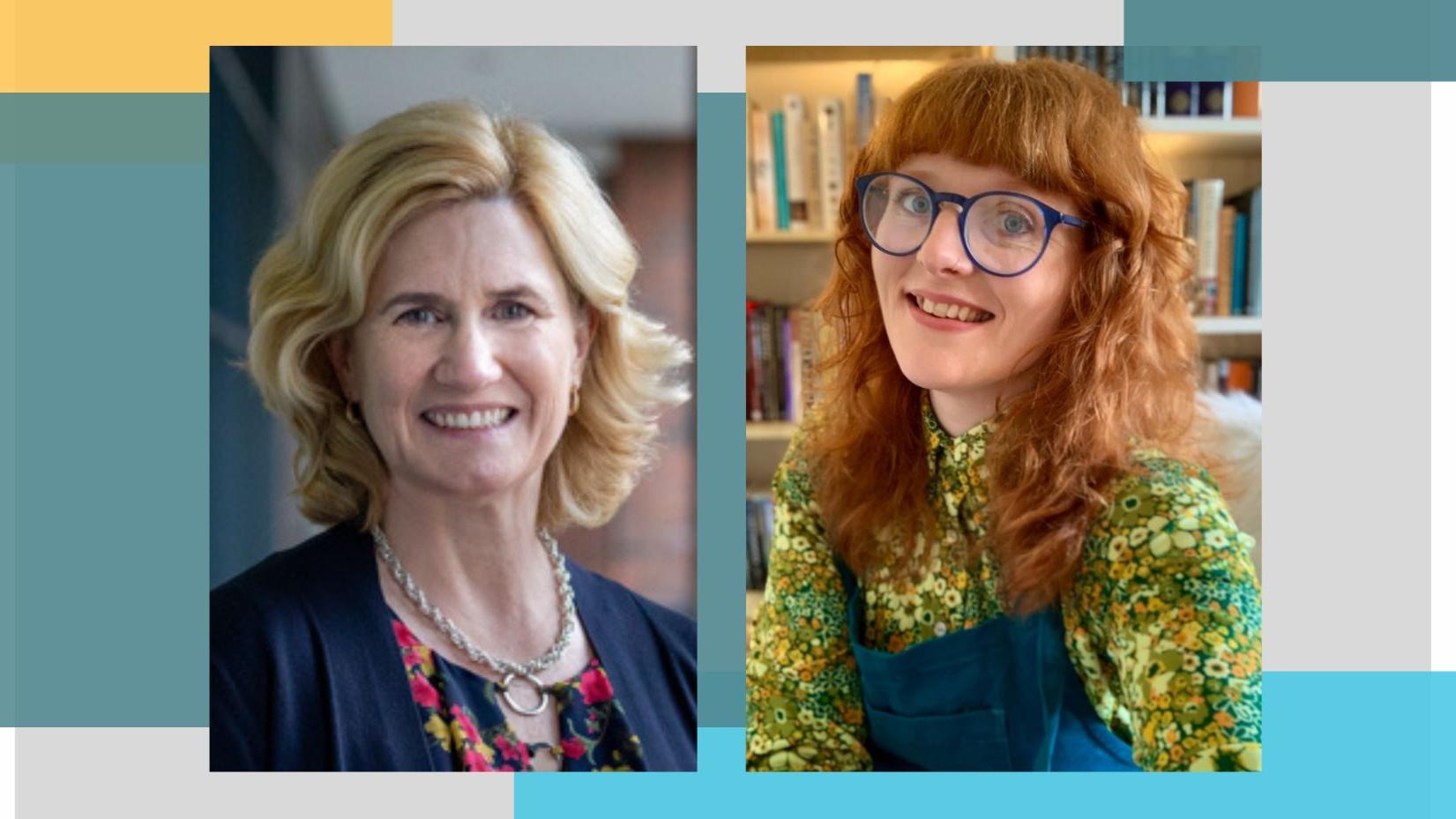 Overall Winner announced at DCU President's Teaching and Learning Awards for 2022
Congratulations to Dr Gearoidin Ui Laighleis from Fiontar agus Scoil na Gaeilge who was announced as the Overall Winner at the DCU President's Teaching and Learning Awards for 2022.
The Faculty of Humanities and Social Sciences was well represented at this year's awards and we're delighted to extend our congratulations also to our colleagues in the DISC team which is a collaboration between ourselves, the DCU Business School and the Institute of Education; and to Dr Clare Wilson from the DCU School of Theology, Philosophy & Music who was awarded in the Distinctive Approaches to Assessment and Feedback category. 
The annual awards recognise the excellence, innovation and commitment of staff involved directly or indirectly with teaching at DCU. 
Opening the ceremony, Professor Daire Keogh, DCU President, commended all DCU teaching staff on their efforts over the last year:
"It has been another extraordinarily busy year for teaching staff at DCU, as we returned to face-to-face Teaching and Learning. As illustrated by these awards, DCU teachers and support staff have once again risen to the challenge. 

This year's awards give us a picture of the range of innovative approaches and the depth of expertise among our teaching staff. The nominations also show us that DCU teachers exemplify our "People First" values, going above and beyond to ensure that everyone enrolled at this university has the "transformative student experience" that we promise to deliver."
About Dr Gearoidín Uí Laighléis
Dr Gearoidin Ui Laighleis is an Assistant Professor at DCU and a Director of Ionad Eòghainn MhicLachlainn: the National Centre for Gaelic Translation. She is also the author of two books Gallán an Ghúim: Caidreamh an Stáit le Scríbhneoirí na Gaeilge which won the American Conference for Irish Studies Prize for Research Book of the Year in the Irish Language in 2017 and Seán Mac Maoláin agus Ceart na Gaeilge which was published in 2003. 
About Dr Clare Wilson
Dr Clare Wilson is a part-time lecturer in Music in the School of School of Theology, Philosophy, and Music. She holds a PhD in music theory and analysis from Ulster University, a Masters in historical musicology from Maynooth University, and an Associate Fellowship of the Higher Education Academy, in addition to diplomas in piano performance, piano teaching, and special needs assisting.
You can read more about the winners here.