Faculty of Humanities & Social Sciences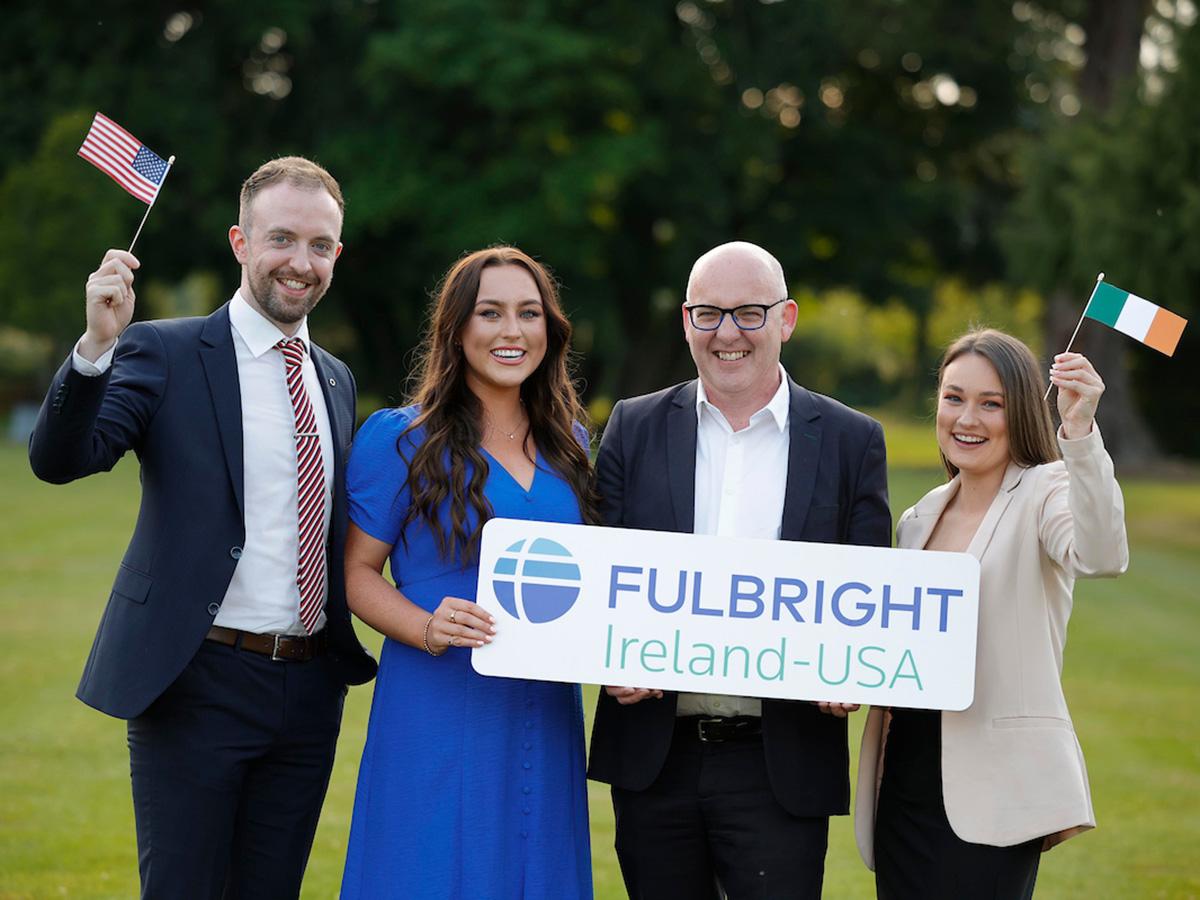 School of Communication's Professor Kevin Rafter selected for Fulbright award
Dublin City University Professor Kevin Rafter has been selected to receive a prestigious Fulbright award, joining 36 other Irish academics, professionals and students who will study in the US for a year from August. Prof. Rafter will be based at Boston College, where he plans to work on a new book entitled Ireland in the 1980s. The project includes an examination of US influence on Irish economic policy and the conflict in Northern Ireland.
Prof. Rafter has published extensively on Irish politics and media, with books including Taoisigh and the Arts and Resilient Reporting: Media Coverage of Irish Elections since 1969. Since joining DCU in 2010 he has been Head of the School of Communications and Associate Dean for Research. He was previously an award-winning political journalist with RTÉ News, The Irish Times, Sunday Times and Sunday Tribune. More recently, he has been involved in regulation of the broadcasting sector and has been Chair of the Arts Council of Ireland since 2019. 
He is Full Professor of Political Communication at DCU. He said:
"I am very much looking forward to being based on Boston College next year and delighted with the Fulbright Commission's enthusiastic support for this research project."
The Fulbright Programme in Ireland was established in 1957 and annually awards grants for Irish and EU citizens resident in the Republic of Ireland to study, research, or teach/lecture in the US and for Americans to do the same in Ireland. Since its formation, over 2,500 postgraduate students, scholars, professionals, and teachers across all disciplines have participated in the programme.
In total, 37 awardees will travel to 17 states across the US, embedding themselves in institutions ranging from the Dana-Farber Cancer Institute in Boston, Poets House New York and The University of Hawaii to The Smithsonian Institution in Washington and East Los Angeles College, the largest community college in California. Fulbright Irish Scholars, Students, and Foreign Language Teaching Assistants (FLTAs) will also engage with U.S. society and share their knowledge and expertise when they return home.
Three other DCU alumni have been selected as 2023-2024 Fulbright awardees - all are Irish speakers who will be supported to work as Foreign Language Teaching Assistants (FLTAs):
Caoimhe Ní Chonghaile studied for her Bachelor of Education at DCU. Caoimhe seeks creative and memorable ways of encouraging children to speak Irish. She will be a Fulbright FLTA at the University of Connecticut.
Conchobhar Mac Giolla Bhríde graduated with a Bachelor of Education with Gaeilge. He holds a Master of Education in School Leadership and Management from DCU. He will teach the Irish language and take classes as an FLTA at the University of Wisconsin, Milwaulkee.
Niamh Hetherington graduated with a first-class honours Bachelor of Education degree as an entrance scholar at DCU. She is a primary school teacher and an avid sports fan with a passion for athletics and Gaelic Football. Niamh will be a Fulbright FLTA at the University of Notre Dame in Indiana.
The next round of applications for Fulbright Irish Awards will open on 28 August 2023. Interested candidates should visit www.fulbright.ie for more information.