Faculty of Humanities & Social Sciences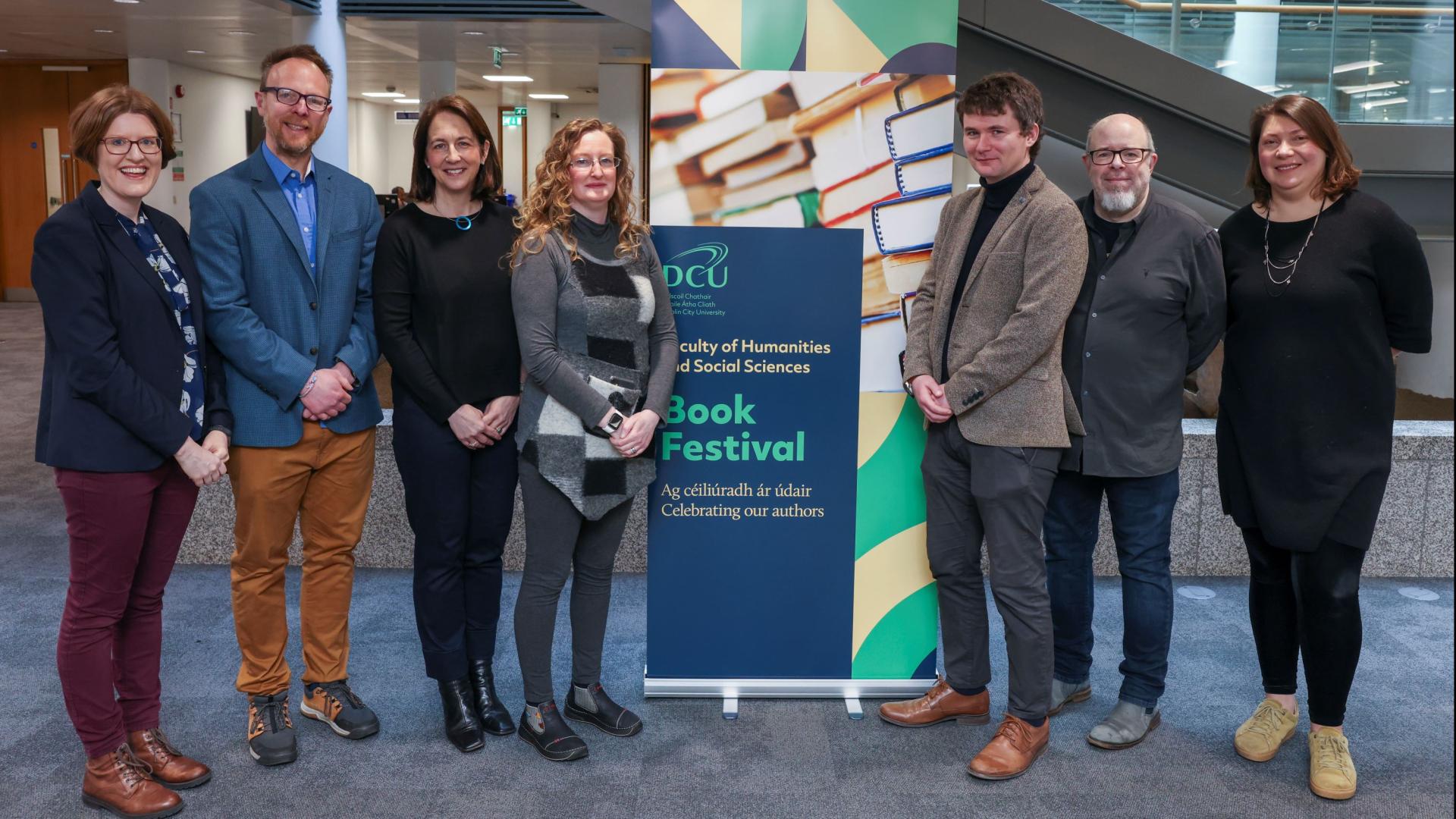 Humanities and Social Sciences Inaugural Book Festival
The Inaugural Humanities and Social Sciences (HSS) Book Festival, #DCUbookfest2023 event was hosted in the O'Reilly Library on Friday, 24th March.
Over 100 faculty staff and researchers attended the event. We had speakers from all seven schools within the faculty, Derek Hand, Humanities and Social Sciences Dean opened proceedings, John Doyle, Vice-President of Research spoke about our diverse research interests and DCU president Daire Keogh reminded everyone that we at DCU all have a role to play in shaping a better future.
We would like to thank the DCU library and all the Faculty staff who worked together to host a successful event.
Stewart Beale from Palgrave publishers and Ellen Breen and Alex Kouker DCU Press publishers gave presentations.
Event Proceedings:
Opening by Derek Hand, Executive Dean Humanities and Social Sciences
Vice President of Research, John Doyle
School of Applied Language and Intercultural Studies(SALIS) Presentation of Book Highlights, Jenny Bruen
School of Communications Presentation of Book Highlights, Trish Morgan
School of English Presentation of Book Highlights, Jim Shanahan
Fiontar & Scoil na Gaeilge Presentation of Book Highlights, Dr Deirdre Nic Mhathúna
School of History & Geography Presentation of Book Highlights, Maria Falina
School of Law & Gov Presentation of Book Highlights, Ronan Condon
School of Theology, Philosophy & Music Presentation of Book Highlights, Peter Admirand & John O'Flynn
Presentation from Palgrave Publisher & Q & A, Stewart Beale
DCU Press Presentation, Ellen Breen and Alex Kouker
Closing Remarks, Sharon O'Brien, Associate Dean for Research