Faculty of Humanities & Social Sciences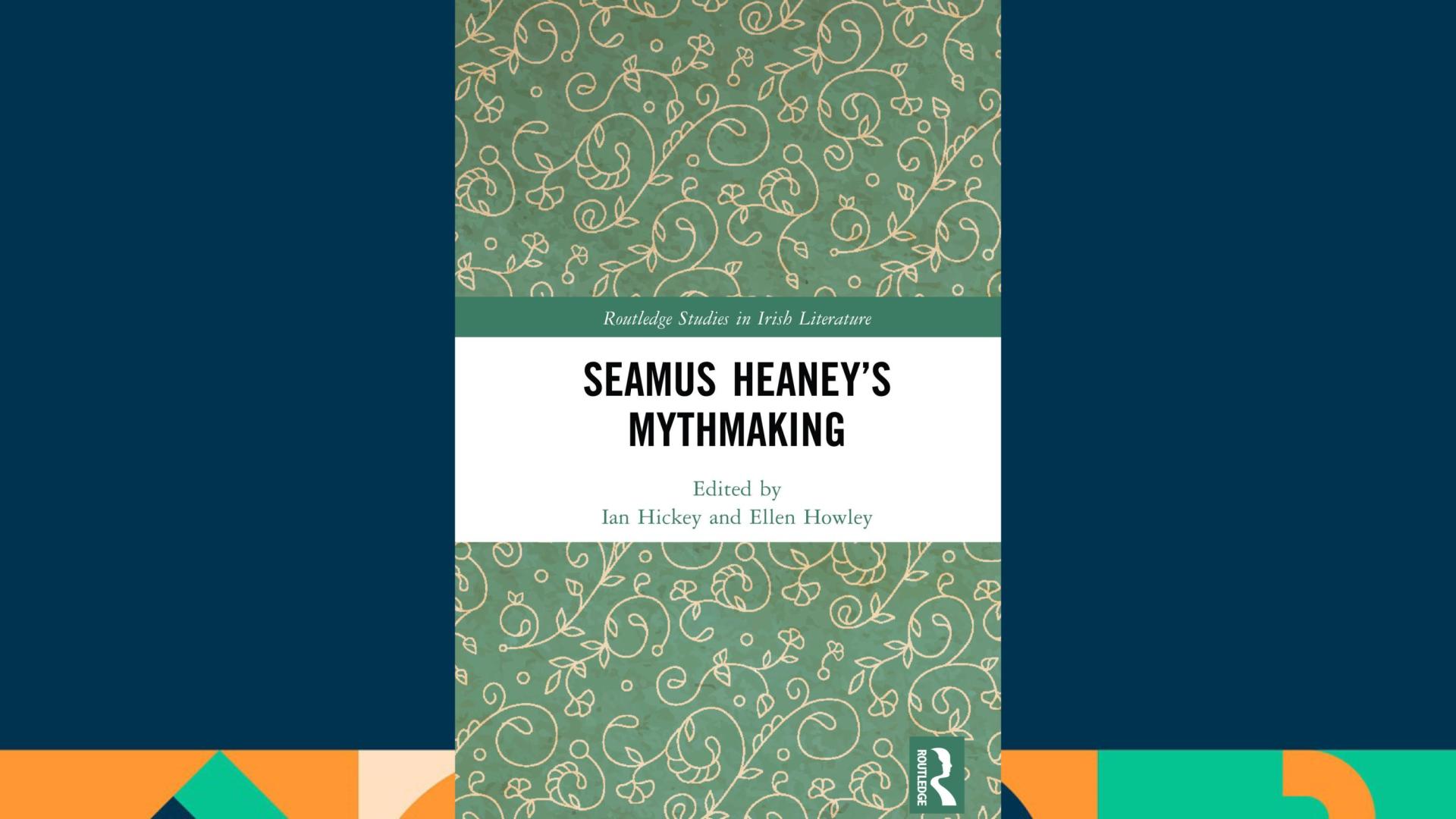 New book on Seamus Heaney's Mythmaking by Dr Ellen Howley
A new collection of essays, co-edited by Ellen Howley, Assistant Professor at the School of English in Dublin City University, and Dr Ian Hickey, examines Seamus Heaney's poetic engagement with myth from his earliest work to the posthumous publication of Aeneid Book VI. 
The book includes chapters from established Heaney scholars and early career researchers working on his poetry. They reveal how the poet looked back in order to understand his present moment, influenced by a wide range of myths, from Greco-Roman mythology to fantastical Irish stories, and from Old English legends to North American spirituality.
Seamus Heaney was conferred with an honorary Doctorate of Philosophy by DCU in May 2011. In 2017, a new state-of-the-art lecture theatre in the Cregan Library at the DCU St. Patrick's Campus was named for the Nobel laureate.
Speaking about her new book, Dr Ellen Howley said:
"Heaney was a poet who drew from many wells and we wanted to demonstrate his broad view of the world with this collection. He turns to myth to see the contemporary more clearly - to understand it, to challenge it, to deepen it. We were so fortunate to work with a fantastic group of contributors for this collection, and each of the twelve chapters here advances a new and necessary perspective on Heaney's poetry."
Seamus Heaney's Mythmaking is available online here.
About the author:
Elle Howley is an Assistant Professor at the School of English, Dublin City University. She is the co-editor of Seamus Heaney's Mythmaking (Routledge, 2023) and has published work in the Journal of Commonwealth Literature, Comparative Literature and Irish Studies Review on Irish and Caribbean poetry. She has received research funding from Dublin City University's Doctoral Scholarship programme, the Irish Research Council and the Marine Institute of Ireland.