Faculty of Humanities & Social Sciences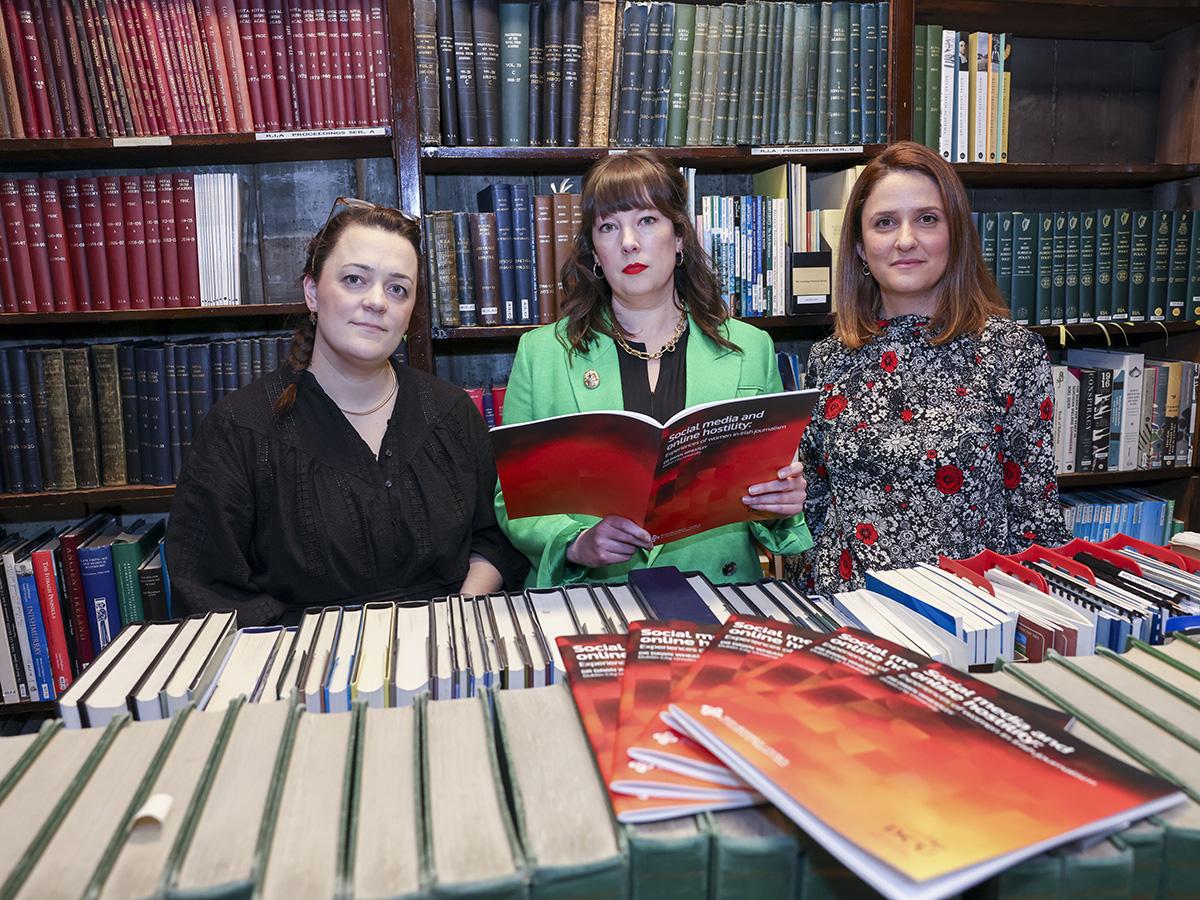 New research report details online hostility towards Irish women working in journalism
Many Irish journalists face targeted hostility online, with women often subjected to particularly challenging content, according to a new research report by Dr Dawn Wheatley from the School of Communications at Dublin City University. 
Social media and online hostility: Experiences of women in Irish journalism describes how women journalists in Ireland are navigating social media as part of their professional work, and it documents the pressure and negative experiences that can come with being active in digital spaces.
Based on interviews with national-level journalists from a variety of outlets, including RTÉ, Virgin Media, BBC Northern Ireland, The Irish Times and the Irish Independent, among others, and featuring focus groups with university journalism students, the report raises questions about what the current dynamics online might mean for women's presence in the sector and how these problematic aspects might be addressed. The research was funded by the Irish Research Council under its New Foundations Scheme, and was carried out in partnership with the National Women's Council.
Speaking ahead of the launch of the report, Dr Dawn Wheatley explained the impact of online abuse on women working in the sector:
Women have historically been underrepresented in Irish journalism in numbers and seniority of roles. There has been some improvement in recent decades, but the influence of online culture and negative interactions could be a deterrent, causing a regression in women's voices, presence, and influence in journalism. This silencing effect is worrying for anyone concerned about women in media, let alone their broader participation in society.
The report found most journalists have internalised the pressure to be active online, and believe that having some kind of social media presence will help them to build their professional profile, generate more opportunities, and ultimately increase their "employability".
Many downplayed their negative experiences, suggesting it was simply part of the role and it did not really impact them once they learned to deal with it; however, concurrently, many also acknowledged that social media interactions were among the worst aspects of their job and they had experienced difficult encounters which had been upsetting, irritating, caused them to worry, or made them feel at physical risk.
Ivanna Youtchak, Violence Against Women Coordinator at the National Women's Council, said the report raises serious concerns about the pressure faced by women working in journalism:
As we see in the report, in addition to the emotional and professional consequences of gender-based violence and harassment, female journalists may refrain from communicating stories that would put them at higher risk of violence, as a form of self-preservation and to minimise the negatives or likelihood of a backlash. These experiences have the potential to silence women's voices and limit information. Sexist attitudes, harassment and violence towards women remain a key barrier to achieving gender equality in journalism.
40 journalism students in DCU, the University of Galway and the University of Limerick participated in five focus groups for the report.  Many of them described the positive aspects of social media and how it can benefit their work, but, a feeling of pressure and anxiety was common. When asked what might help them learn to navigate social media, students suggested universities should provide training on online conduct, and social media platforms should take a proactive approach to reduce hostile language.
The report will be launched by Aoife Barry, journalist and author of Social Capital (2023, HarperCollins Ireland) tonight at the Royal Irish Academy. Ahead of the launch, Aoife spoke to the report's importance:
Journalism today is heavily entwined with social media - it's where reporters can find stories and build a profile. But it's also a sector where, as Dr Dawn Wheatley's comprehensive study shows, female journalists in particular are at risk of harmful behaviour, which affects how they see themselves and their job. Her report is an essential overview of the complex impact of these harms on female reporters working in Ireland today. It shows how some feel they have to put up with abusive or toxic behaviour, while others pull away from posting or being visible so that they don't get targeted. Many of the stories shared in this report are shocking, but sadly they are also common. Overall, they highlight there is a dire need for social media companies to recognise the impact of user behaviour on women and minorities, and for newsrooms to be aware of how social media can impact their staff.