Faculty of Humanities & Social Sciences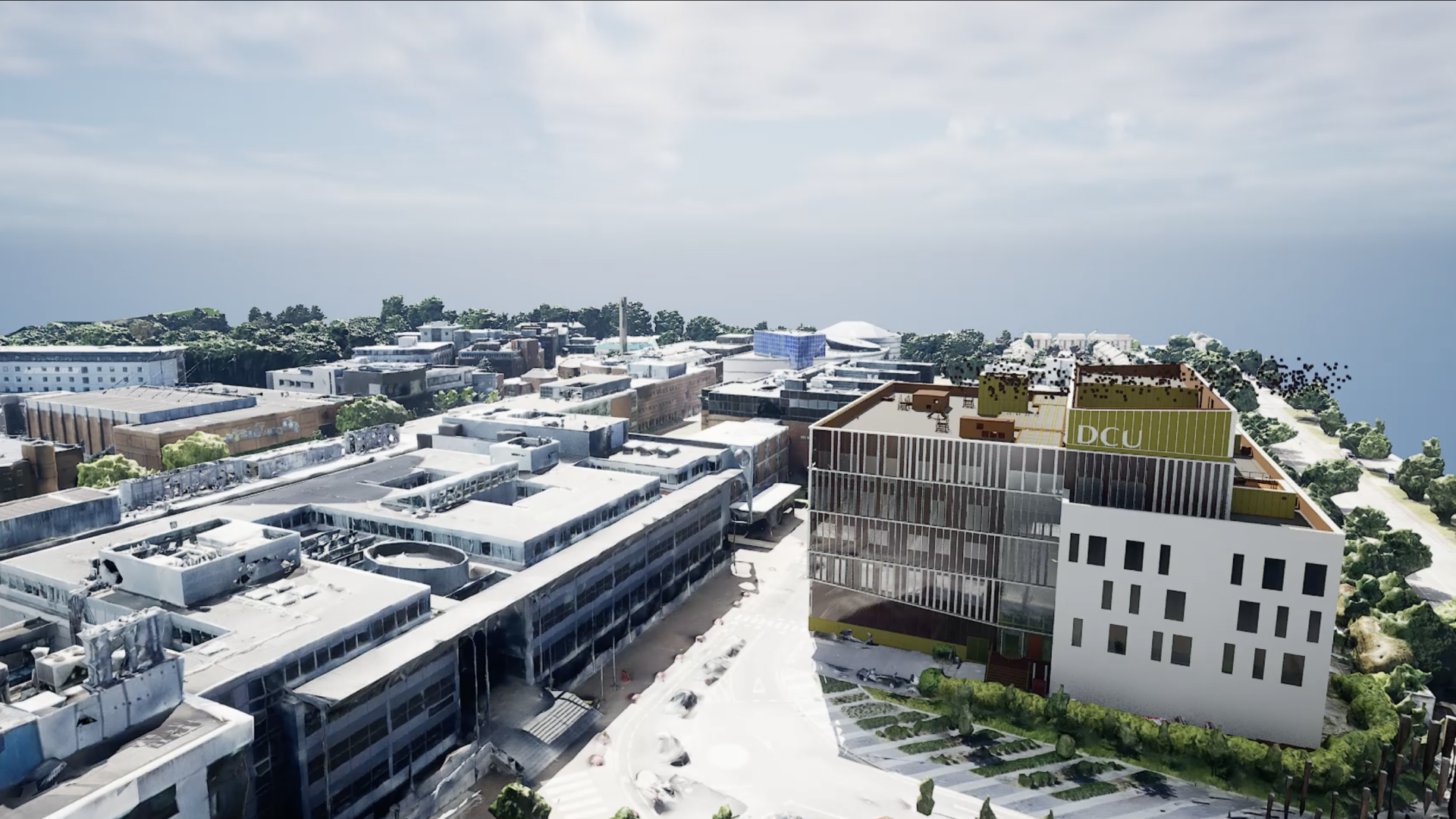 Synthetic City Conference comes to DCU
 Dr Marcos Dias, Assistant Professor in the School of Communications and Vice-chair of the ECREA Media, Cities and Space section said 
"AI and digital media technologies are increasingly moderating our everyday lives in urban space, to an extent that we now have entire virtual models of existing cities dedicated to optimising, planning and monitoring urban space with unprecedented levels of detail. As we become more dependent on these technologies, we must critically analyse their social, political and cultural impact."
The conference is bringing academics and practitioners from Ireland, the UK, continental Europe and abroad to exchange knowledge, present case studies and address our increasing reliance on AI and digital media for urban governance, social interaction and infrastructure management.
Its academic panels and keynote speeches will take place in the U Building over the course of two days (6 and 7 September). Derek Hand, the Dean of the Faculty of Humanities and Social Sciences, will deliver an opening speech welcoming all the participants.
An important component of the conference is an exhibition of practice-based installations addressing the theme of the conference. This exhibition will be open to the general public (free admission) in the Henry Grattan Building, first floor (Media Studio and room C165). It will be open on Wednesday, 6 September from 12pm to 4pm and Thursday, 7 September from 10am to 2pm.
One of the projects on display is Dublin City University's Digital Twin (by Smart DCU), a ground breaking collaboration that brings together Bentley Systems, Dublin City Council, Dublin City University, and Insight SFI Research Centre for Data Analytics. It explores the potential of Artificial Intelligence (AI) and Immersive Technologies to visualise complex environmental and contextual urban space data in real time using advanced 3D visualisation techniques.