Irish Centre for Religious Education
About
About
New questions concerning religious education arise in every generation at local, national, and global levels. Such questions about the identity and function of religious education are especially relevant in contemporary Ireland. In this context the Irish Centre for Religious Education (ICRE) seeks to support research, partnership, and innovation in the field of religious education in an open and creative manner.
The ICRE is committed to good practice in teaching, learning, and research in the field of religious education. It embraces an interdisciplinary approach encouraging education, philosophy, theology, religious studies, and the humanities in general, to engage in their own conversation with religious education and together dialogue around themes significant for religious education and for society.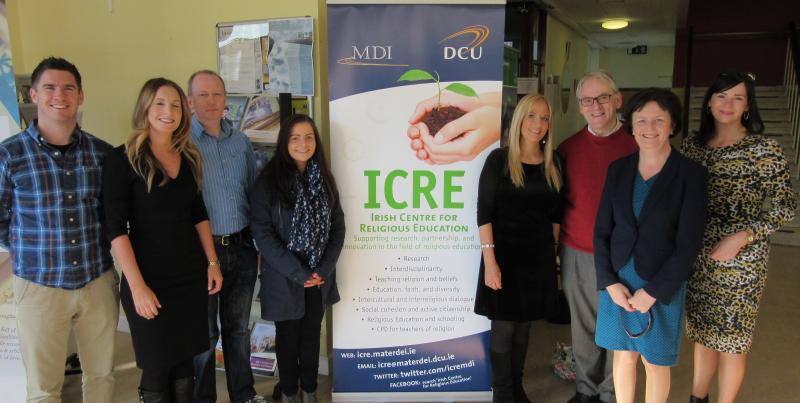 The ICRE is interested in a wide variety of subjects related to religious education, including but not limited to: religion and society, the nature and function of religious education, religious education, education, and the humanities, religious education and faith development, lifelong religious education, and religious education and schooling. In this way it hopes to contribute to the development of the teaching of religion and beliefs, and therefore to personal development, social cohesion, and active citizenship. Some core functions of the ICRE include:
Promoting RE as a particular discipline and field of study;
Encouraging research into RE nationally from undergraduate through to doctorate level;
Facilitating collegiality and cooperation in RE research nationally and beyond;
Developing interreligious education;
Engaging in research in the area of RE and in the interface between education and religion;
Encouraging practitioner research;
Supporting links between RE and digital pedagogy;
Providing conferences, seminars and publications;
Analysing the role of RE in the school curriculum and serving as a resource for the subject area in schools;
Providing support for developing clarity concerning the ethos/characteristic spirit of schools;
Promoting reflection on life-long RE;
Supporting continuing professional development initiatives for school leaders, teachers of RE, and school chaplains.