Welcome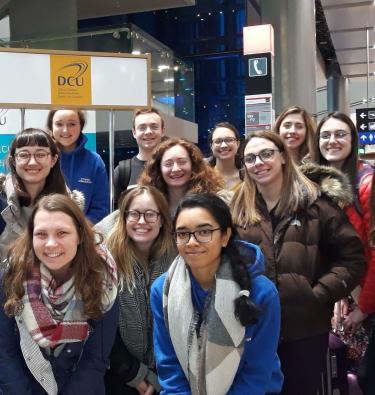 DCU International Office
Our team is here to facilitate and support students from around the world who want to come and study at DCU, Ireland's University of Enterprise. We can guide you to all the information you need on your academic choices, accommodation options, funding and more besides.
We also ensure DCU students and staff have the information they need to work and study abroad. 
Please explore our site or contact us for more information.
Supporting students on their international journeys
From the world to DCU
DCU welcomes students from all over the globe to study on undergraduate and postgraduate programmes, foundation programmes and research paths. We also welcome hundreds of exchange and study abroad students every year. DCU International Office is here to help visiting students and potential students to access all the information they need.
From DCU to the world
Every year, hundreds of DCU students and staff members travel across Europe on Erasmus+ exchanges and around the world on other study abroad, exchange, work and training programmes. We work hard to ensure each of them is well prepared and ready to have the international experience of their lives.