DCU International Summer School
Receiving applications until 26th April 2019.
Welcome to Dublin City University International Summer School - Summer 2019.
The Dublin City University International Summer School (DCUISS)​ is the newest and most unique summer study experience in Ireland. Running from the 2nd - 29th June 2019, the 4 week programme offers visiting students the opportunity to study in the world famous celtic capital of Ireland, Dublin! Courses will be ​delivered by DCU faculty on the historic All Hallows Campus, which is one of the five DCU campuses. All Hallows (situated close to DCU St. Patricks campus) is a campus from a different era with spectacular architecture and a quaint atmosphere, but still less than 20 minutes from the heart of Dublin, one of Europe's most exciting cities. Students will have the opportunity to study in Ireland's capital city and explore the beautiful island at large throughout the programme; including Northern Ireland with multiple academic and cultural field trips. Dublin City University campus is just 15 minutes from Dublin's International Airport.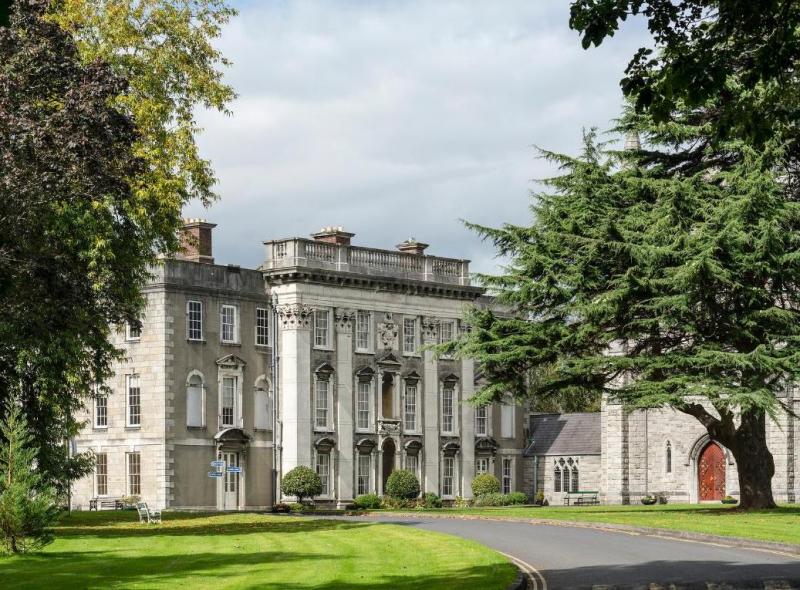 DCU 2018 Students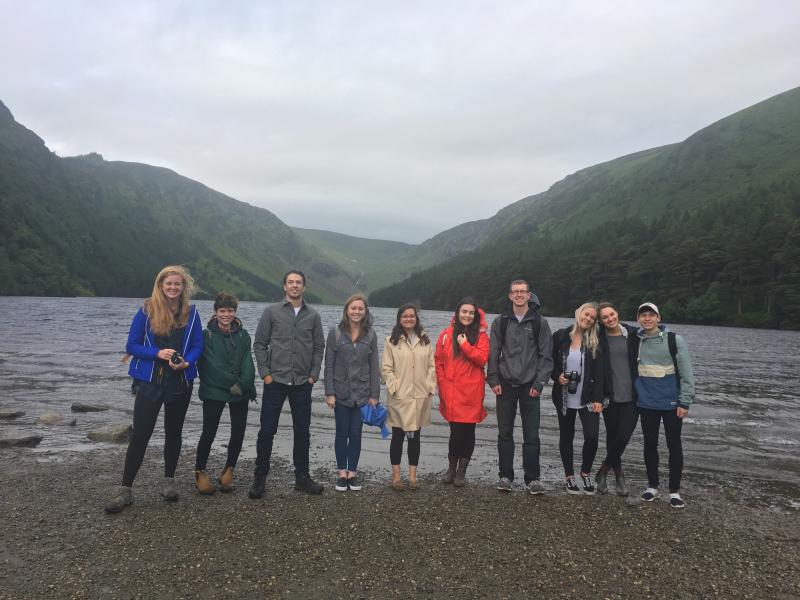 Please take a look at the DCU Summer School 2018 video to get a better sense of what the programme has to offer.
Academic Overview
Each course has been specifically designed by Dublin City University for this unique Summer School and cannot be taken anywhere else. The courses give students an international twist and are taught from the Irish and European perspective. Courses meet the academic needs of a variety of students with 45 teaching hours per class.

Students should choose up to two courses from the selection below and we will aim to get them into their first two choices. Each class has 45 hours of teaching with a recommended U.S. transfer of 6 credits. Each will feature relevant field-trips related to their academic content, so field trips will be determined based on their chosen courses. Previous field-trips have included: National Museums, Irish Parliament, Multinational Corporate headquarters, Irish Film Institute and Ardmore Film Studios and multiple historic castles and religious sites as well as UNESCO world heritage sites. Upon successful completion of their classes each student will receive an academic transcript from Dublin City University. We recommend that each students speak with their study abroad and academic advisors for approval of credit transfer. See tabs below to learn more about each individual course. For further information, email summer.school@dcu.ie
NOTE: If you are making a payment for the Dublin City University International Summer School 2019 program, contact summer.school@dcu.ie for any questions.
Course Choices
Ireland: Politics, Society and Culture
The purpose of this module is to introduce students to the politics, society and culture of contemporary Ireland, placing this in historical context. The students will engage with modern Ireland (north and south) through a combination of workshops, guest presentations by specialists, field trips and the reading of primary and secondary sources. The students will demonstrate their understanding of key issues and trends through the completion of journal consisting of regular entries on key issues and a summative reflective statement.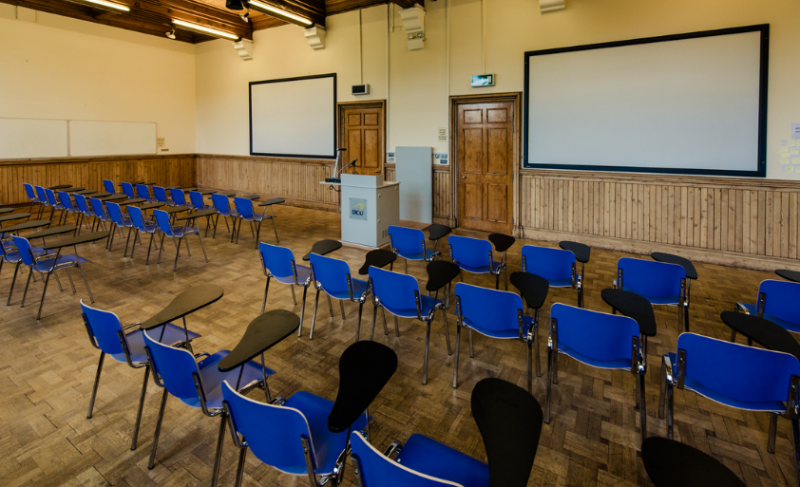 Special areas of focus include:
Establishing New States: building orthodoxies, 1921-1945
Modernity, Challenge and Change
Contemporary Northern Ireland
The Irish Economy
Ireland and the World
Field Trips*
Previous classes have visited:
Kilmainham Jail and museum – the place where the leaders of the 1916 Rebellion were executed.
Islandbridge Memorial Gardens – national memorial site devoted to those Irishmen killed in World War One.
Glasnevin Cemetery and interpretative centre – burial place of some of the most significant names in Irish history
Dail Eireann – the Irish parliament – meet leading Irish politicians from a range of political parties.
Croke Park Museum – museum devoted to the history of the Gaelic Athletic Association.
Theatre Trip – normally to the national theatre, The Abbey, but another venue may be chosen if a particular current production seems more relevant.
Northern Ireland – to see some of the most famous sites of the conflict itself, to meet former IRA and loyalist prisoners who were directly involved in the conflict, and to meet some of those involved in the peace process.
*Field Trip schedule is subject to change at any stage.
Media in Irish Society
This module offers undergraduates an introduction to theory and practice in Communications, Media and Journalism. Students will receive a basic grounding in the history, development and trends in media, journalism and culture industries and Media Production Practice by producing a media artifact – print/social media, radio, film or photography.
Special areas of focus include:
A history of Irish Journalism
Irish Film
Facebook, LinkedIn, Google - Social Media in the Irish Landscape
Irish Culture, Self and Identity – Reflections on dynamism in Irish Culture
Environmental Sustainability in Ireland – Landscape, Science and Society
Practical Workshops
Online Journalism, Filmmaking, Photography and Radio
Field Trips*
Previous classes have visited:

Hugh Lane Gallery – 1916 commemorative exhibitions
Gallery of Photography, Temple Bar
Irish Film Institute
Irish Times Offices
Irish Print Museum
Glasnevin Cemetery and interpretative centre – burial place of some of the most significant names in Irish history
Ardmore Film Studios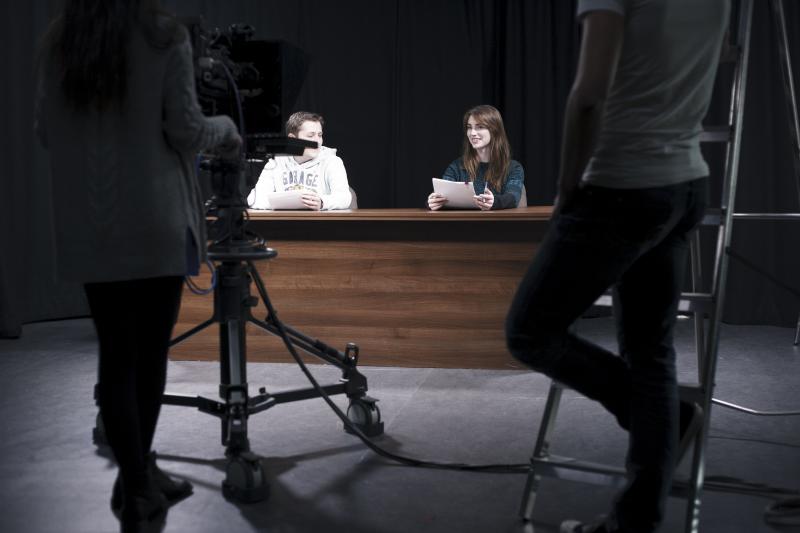 Entry Requirements, How to Apply and Cost of Programme
Application Deadline is April 26th, 2019


Entry Requirements and How to Apply

2.5 GPA

Good academic and behavioral standing at home institution

Up-to-date passport or ability to obtain a passport prior to programme start date
Apply:
1. Click here: Dublin City University International Summer School
​2. Create an account or sign in if you have an account already, when prompted.
3. Once you are signed in, you should be directed to the Programme Page for Dublin City University International Summer School (DCUISS) 2019. (If it does not appear, please contact us or search under programs for Dublin City University International Summer School (DCUISS) 2019).
4. Click on "Start Application" on the programme page.​
5. You can work on your application, save it and return as needed.
Please contact us if you have any questions about how to begin your application – summer.school@dcu.ie
All students must submit:
Completed Application

Passport photo (valid up to 6 months after DCUISS completion)

Unofficial transcript

Course choices

*Financial Aid Request Form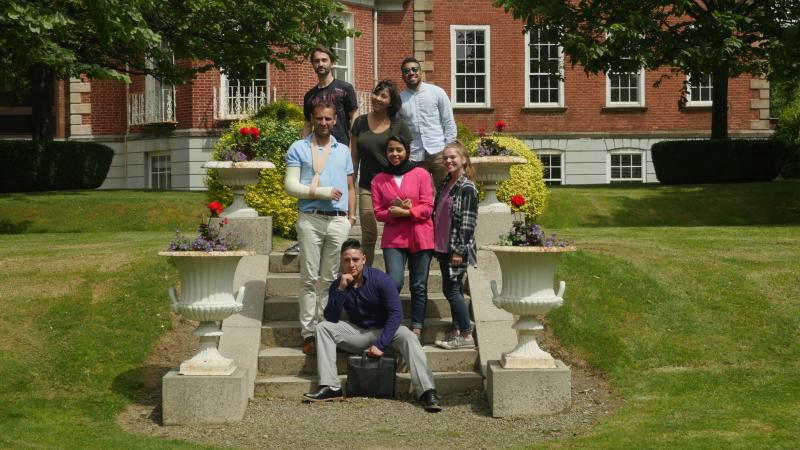 Next Steps
Pre-arrival information to follow upon acceptance in the application portal.

Passport – Student who do not currently have a passport, please apply now.

Visa – Students from USA, Canada, and Australia are on a visa waiver program and will receive it upon entry. Please visit here for further information on short-term visa waiver requirements. All students are responsible for obtaining their required visa prior to arrival.
Please email summer.school@dcu.ie for applications, further information and questions.
Cost of Programme
Application Fee: None
Program Fee with meal plan: €4525.00
Payment structure
Application fee: none
Deposit: €500 due on acceptance, to secure your place on the programme. This is non-refundable and is deducted off the final program price.
Payments are due six weeks prior to arrival date. If a student is using financial aid, this deadline may be flexible with appropriate documentation. Please check with your home institution about using federal financial aid towards your programme costs.
What's included
Programme features include:
Single room accommodation on campus with shared bathrooms
Meal Plan
Airport transfers
Leap card for public transportation
Excursions
Cultural activities
24/7 Onsite support
Official transcript from Dublin City University
What is not included: Airfare, passport or visa fees, spending money, meals (unless meal plan is purchased), materials for courses, transportation, international health insurance* (required).
International Health Insurance
Please note: If a student's home institution does not provide international health insurance, student's will be automatically enrolled in our preferred provider. They will pay directly upon arrival in Ireland. If a student's home institution provides international health insurance, this requirement will be waived.
Arrival and Departure Dates
Arrival
All students should arrive at the Dublin International Airport on the 2nd June before 12.00pm to be eligible for the airport transfer. A member of the DCU ISS Team will be there to welcome all students and arrange a transfer to the DCU campus. Students arriving later than 12:00pm will be responsible for their own transportation to the main campus.
Departure
Students would depart campus prior to 12.00pm on June 29th. One airport transfer will be available for all students, early in the morning. Students departing later than 12:00pm will be responsible for their own transportation to the airport. Your Student Leapcard will allow you to use Dublin Bus to access the airport.