love dcu
#LoveDCU: Campus life
Our university community is vibrant and diverse, with more than 18,000 students from 110 countries. We share three modern campuses, all close to the beating heart of Dublin and the rural landscape beyond.
The DCU Student Centre is a cornerstone of our Glasnevin Campus, this is where you will find the NuBar, study and relaxation spaces, the Students' Union office and the Leadership & Life Skills Centre run by Student Support & Development.
As a student at DCU, you have access to state-of-the-art study facilities, two world-class libraries and free WiFi across campus. And with great transport links and unmatched student support, DCU has all you need for a happy and fulfilled student life.
I thoroughly encourage everyone to visit every corner of the library as it is a storehouse of knowledge. The library staff will always help you. Even in the times of Covid-19, they were prompt with their replies. DCU elevates the library from a conventional library setup and makes it an advanced smart library for students.

Shreya Ghosh, India
MSc in Digital Marketing, 2019-20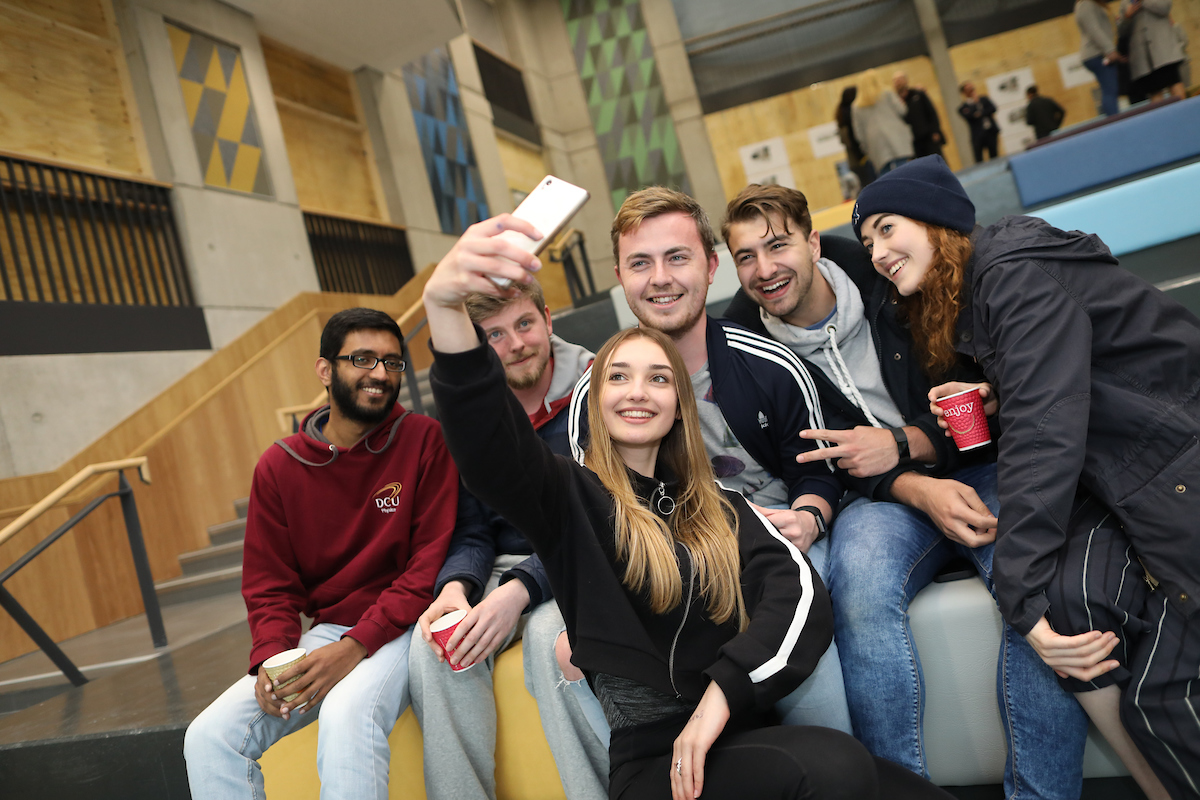 In DCU, I wholeheartedly enjoyed the campus culture and extra-curricular student groups, and time spent in the student halls, in the DCU Africa Soc meetings, planning student events and hosting our poetry/fashion nights. I met a lot of truly amazing people some of whom I am still very much close to years later.

My experiences at DCU opened up a world of culture around me. Interactions with my teachers and case studies inspired a global mindset in me, especially when it came to marketing and creativity. DCU's progressive learning space and beautiful campus grounds made a conducive environment for growth and expression in the pursuit of knowledge.

Isabella Agbaje, Nigeria
International Business graduate