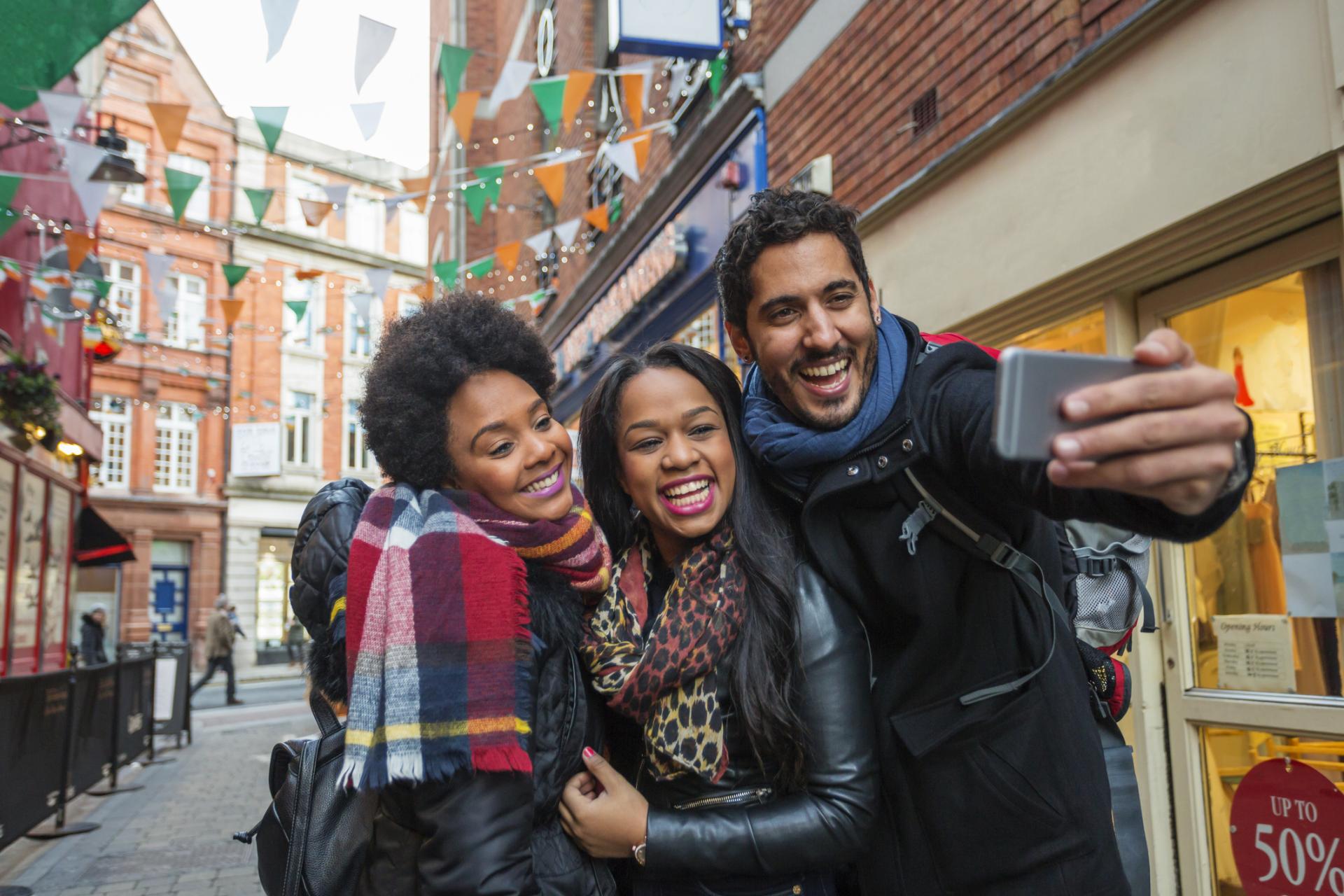 Love Dublin
#LoveDublin: City life
Famed for its history, culture and social life, Dublin is also a cosmopolitan modern city -- distinctively Irish, proudly European.
Dublin is known for its lively atmosphere and there's a different festival to enjoy almost every weekend, whether it's Tradfest, the Festival of Curiosity or the City Spectacular. And any day of the week, you can explore museums and galleries, enjoy world-class concerts and festivals, or discover the city's great cafés and restaurants.
Dublin is also heaven for those who love the outdoors. Ours is a coastal city, home to urban beaches and many parks, and close to the mountains and the rolling green countryside beyond.
Dublin is the hub for literature legends. The bibliophile in me was happy to visit the literary museum to check the first edition of Dracula and to see the Irish pubs that appear in many literary works . You cannot live in Dublin and not walk on the streets of Temple Bar.

Shreya Ghosh, India
MSc in Digital Marketing, 2019-20
Getting around
Located a short bus trip or cycle from the city centre, the DCU campuses (see maps) are safe and welcome students from all over the world.
Discover all Dublin has to offer on visitdublin.com and plan any journey on public transport on Transport For Ireland.
A whole country to discover
One of the joys of studying in Dublin is being able to explore the 'Emerald Isle', as Ireland is often called because of its beautiful green landscape. And the warmest Irish welcome awaits everywhere you go.
The whole island of Ireland, including world-famous scenic destinations such as the Cliffs of Moher, the Giant's Causeway and the Wild Atlantic Way, is within a few hours' drive, bus or train ride of DCU. Find out more on ireland.com.
Outside Dublin, the country has some of the most beautiful sights the world has to offer. The Bray-Greystones walk, the City of Galway, Howth Harbour, and the Aran Islands are some of my highlights. Winters can be dull, but the Irish summer is worth the wait.

Vish Gain, India
MA in Journalism 2020