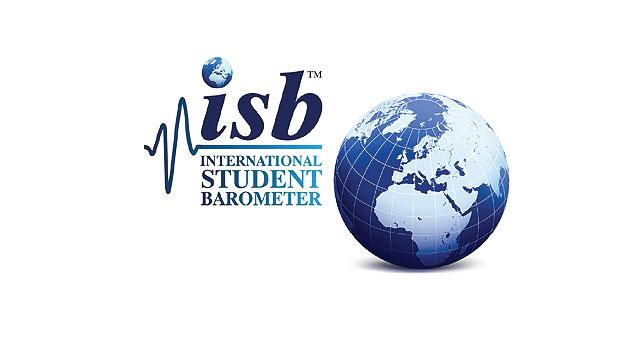 International Student Barometer Survey
The International Student Barometer™ is a global benchmark for the international student experience implemented by the world's best universities. The ISB tracks and compares the decision-making, expectations, perceptions and intentions of your international students from application to graduation. This survey takes place every two years and is measured against three groupings: 199 Global Universities; The 7 Irish Universities as was the case up to December 2018 when the survey was active; 51 Universities across Ireland and the UK.
Following the results taken from the Autumn 2018 survey, we are delighted to be able to share with you that from an International Student perspective the International Office at DCU is ranked at number 2 in Ireland.
It is also encouraging to see that the International Office is ranked at number 6 across UK and Ireland and 31 across the International comparators. Employability, Learning Support, Research, Course Organisation, Eco Friendly Attitude, Transport Links, IT support and Accommodation Office Support were all rated at Number 1 for Ireland.
Faith Provision rated at 100% satisfaction and with 97.6% Happiness rating by the International students who responded we are encouraged to hear that we are providing a positive environment for our International students here at DCU!