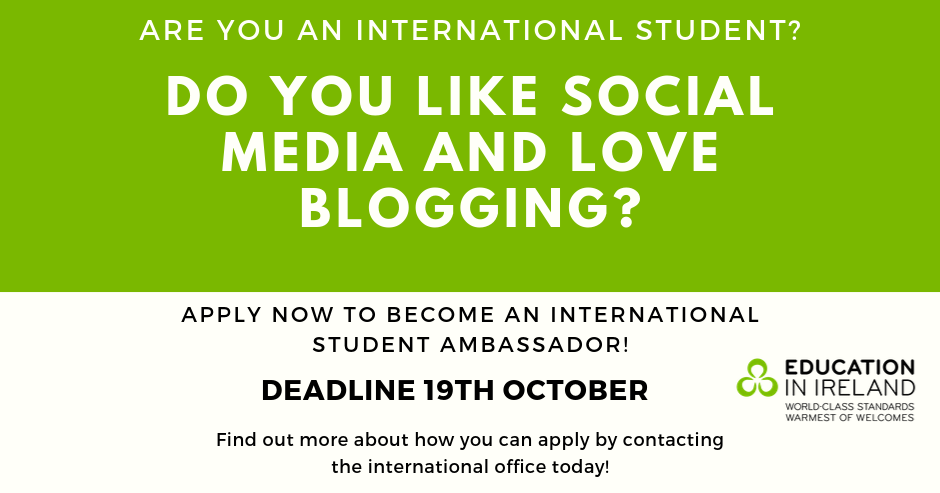 Education in Ireland International Student Ambassador Programme 2019/2020
Education in Ireland are looking for sociable and creative students who can demonstrate and understanding of blogging and social media:
"We want to give international students a voice, a chance to interact and learn from each others experiences abroad. We believe the best information comes from the source — that's why we need you! We encourage and support our ambassadors in communicating with future students on behalf of their university or college and Education in Ireland through an engaging and exciting blog. New ambassadors will get the chance to write, create videos and publish photography through their digital posts in order to showcase their academic and cultural experience of Ireland to the fullest. If you are passionate about your studies and life abroad in Ireland; you could be the perfect candidate to represent your institution."
If you are interested in applying for the Education in Ireland International Student Ambassador Programme for 2019/2020 please contact international.office@dcu.ie for more details on how to apply.