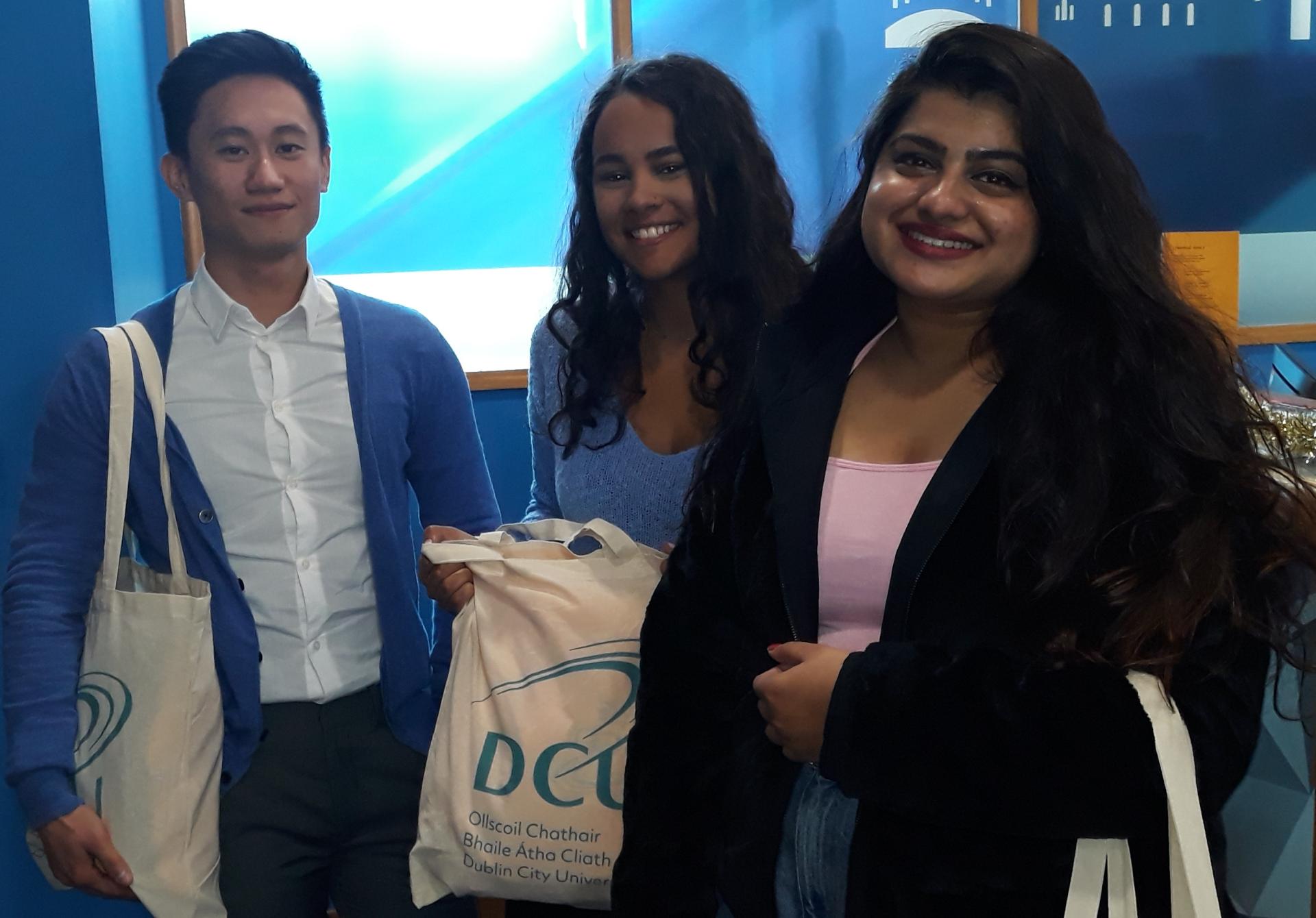 Below Image
International Student Ambassadors 2019/2020 chosen to represent DCU!
A huge congratulations to Shamile Aicha Aldossary (BA Global Business), Chao Yuan Hsu (International Foundation Programme) and Akanksha Puniyani (MSc in Management (Strategy)) who have been chosen by Education in Ireland to represent DCU this year as International Student Ambassadors!
Throughout this year they will receive high-level training from Education in Ireland on how best to harness effective online communication skills such as writing for blogs, film and audio for digital content and the use and impact of social media work to promote their experience studying in Ireland. Ambassadors who take part in this prestigious, government-recognised programme receive a completion certificate from Education in Ireland at the end of the academic year which marks their valued contribution to promoting Irish higher education.
Here's hoping this year will be an enriching and enjoyable experience for Shamile, Chao and Akanksha!