Orientation & Airport Collection
International Orientation October 2020
TBC

To see the DCU Campus Maps, please click here
Remember to register for International Student Orientation Events and Airport Collection Service on our online registration form
The DCU 2020/21 International Orientation Schedule will be relased shortly. Keep you eyes on this page.
Arrival and Airport Pick Up
Airport Pick-up

DCU International Office will be organising an airport pickup service for incoming students on DCU's move-in day. The airport collection service will only be available to students staying in DCU Campus Accommodation (DCU Glasnevin, St Patrick's, or All Hallows Campuses), in the Shanowen Square / Hall apartment complex which borders onto the DCU Glasnevin Campus or Gateway Student Village, Ballymun.
If you wish to avail of our Airport Collection Service and confirm your attendance for our Orientation Events please complete our online airport collection and event form as soon as possible.
Students staying at different locations and students who arrive on a different date are advised to use public transport, (please see the information below).
Making Your Own Way to DCU

The easiest way to get to DCU is by taxi, which will cost around €20-30 depending on the number of people travelling and items of luggage.
You can also take a bus: both the numbers 16 and 41 leave you 10-15 minute walk from the Glasnevin Campus and stop directly at St Patrick's and All Hallows Campuses. It costs €2 - €4 for a single ticket. The 16 and 41 buses also go on to Dublin city centre. Real time information about these buses can be found here. Always double check with the bus driver. Bus tickets can be purchased on the bus, but you need exact fare as they do not issue change. Buses do not take bank notes.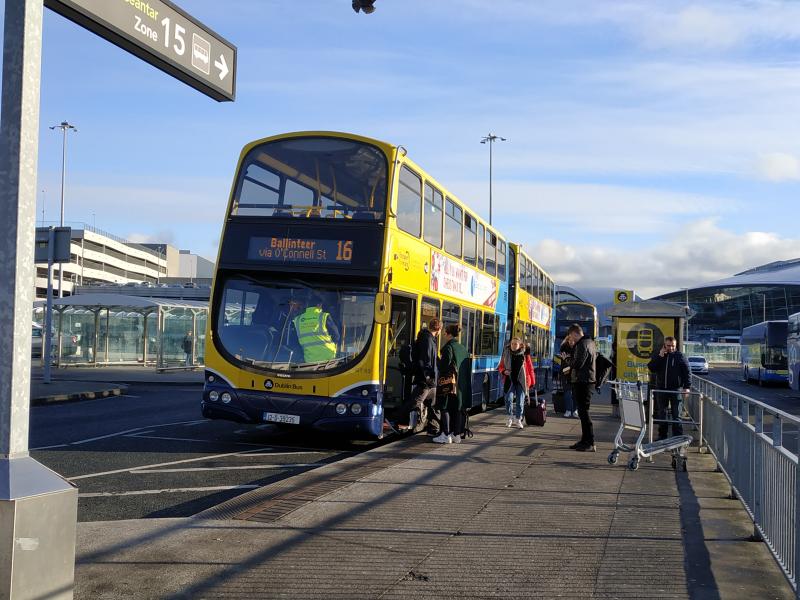 Registration and ID Card Pick-Up
Exchange and Study Abroad Students

Registration
You will be registered prior to your arrival at DCU. If you have changed your mind about the modules you wish to take there will be an opportunity to change your modules during the first two weeks of the semester.
Exchange/Study Abroad students looking for more information about module registration can find it here.
ID Card Pick-Up
Students will recieve their ID card as part of orientation. More information on this process will follow shortly.
Direct Students (Undergraduate and Postgraduate)

Registration
New DCU Undergraduate and Postgraduate Programme students commencing in September will register online. Online registration enables students to:
Access the rules and regulations of the University for the coming year

Register for their programme of study
Select the classes ("modules") you wish to take (where a choice exists)
following the instructions on the registration schedule
Pay the relevant fees
Amend any biographical details for the coming academic year, e.g. changes in address, contact telephone numbers or next of kin details
Please ensure you click on 'I Accept' on the rules and regulations of the university. In Step 6 of the process you can view your Proof of Registration. This is also emailed to your DCU email address.
Please check these details against the 'Registration Schedule' to ensure you have registered for the correct qualification, number of modules and credits and when you have correctly completed your registration, you will receive a confirmation email.
If you do not receive an email you have not completed your registration. Please refer to our Registration FAQ's page for information on the registration process.
ID Card Pick-Up
You will be contacted via your DCU email account to let you know when your ID card pickup slot is. Students will need to bring a current valid passport along with their student ID number to the Registry Office in the Henry Grattan Building on DCU's Glasnevin Campus. Registry will then print your card for you on the spot.
International Foundation Programme Students

Registration
International Foundation Programme students will be pre-registered for all of their courses prior to their arrival. If you have any questions about your courses, please contact the foundation programme coordinator at: janine.robinson@dcu.ie.
ID Card Pick-Up
International Foundation Programme students will recive their ID cards during a seperate pickup event. IFP should keep an eye on their emails for when this is.