Spring Study and Internship
DCU Spring Semester Study and Internship Spring 2019 Programme (APPLICATIONS CLOSE NOVEMBER 15)
DCU welcomes Non European students (Non EU) who wish to study for one semester or a full academic year at the University. Students can stay locally and avail of the chance to study with world experts whilst enjoying the cultural and social richness of Ireland. There is superb student apartment style accommodation locally and on the DCU Campus. Students may be housed on a DCU Campus or in apartments a mere 5 minutes from DCU close to Dublin City - www.shanowensquare.com.
The DCU Study Abroad team offer comprehensive advice and guidance to applicants and providers. Students can accumulate credits towards the degree course they are registered for at their home university.* Students may choose up to 30 ECTS credits (equivalent to 18 US credits)* in a single semester and an additional 5 ECTS credits for the internship element. For the DCU element, courses can be made available from from our Faculty of Humanities and Social Sciences ; students on the Spring Semester and Internship Programme should choose modules that are 100% Continuous Assessment (students should not choose modules with an exam element so that they can proceed to the internship element). 100% Continous Assessment simply means that there will be no final examination for these courses after the semester has ended. Students are assessed throughout the semester and can proceed to the internship directly. Studensts gererally choose classes in the area of Humanities and Social Sciences with some Business choices also available. *Students should check with the home university for final credits and equivalencies.
DCU Semester plus Internship Programme
The Humanities and Social Sciences stream or 'HMSAO' stream includes choices for students majoring in areas such as Applied Languages, Intercultural Studies, Law and Government, English, Theology, Philosophy, Music and Communication Studies. A limited number of courses in Business and STEM are also available for suitable candiates.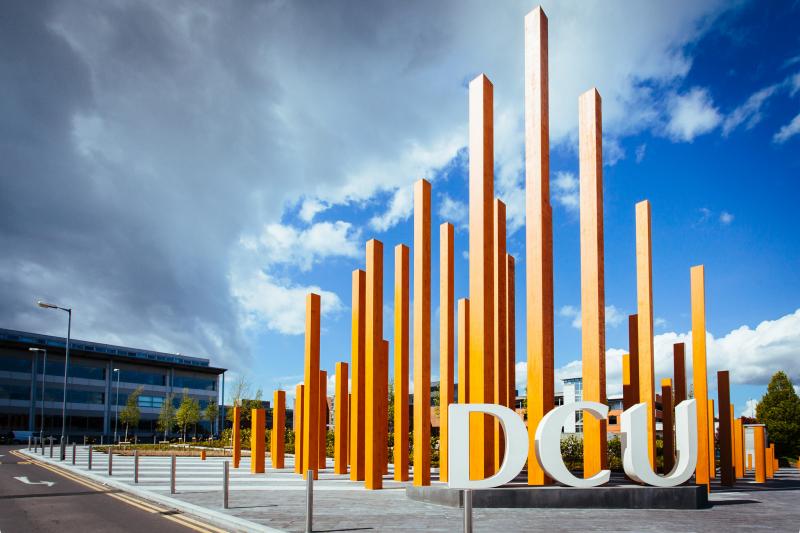 Program Dates: 23 January to 29 May 2020
• 18 week program
• Orientation Programme: 23 - 24 January (Airport Collection - 7am - 7pm 20 January)

• 12 week course component managed by Dublin City University - 27 January - 17 April 2020

• 6 week internship component: 20 April – 29 May (Monday – Friday)
Beginning of Semester 2 Lectures:

Monday 27 Jan 2020

Reading Week: Mon 09 March - Sat 14 March (No courses this week for Students taking Humanities classes)

Public Holiday: University Closed for St. Patrick's Day Holiday - Tuesday 17 March
Good Friday 10 April : PUBLIC HOLIDAY: University Closed Easter Monday 13th April Easter Holidays
END OF SEMESTER 2 LECTURES:

Friday 17 April

INTERNSHIP BEGINS:

Monday 20 April
Learn all about the Internship by viewing the Presentation from EUSA in this link -
Included in the comprehensive 5 ECTS credit internship program package are the following services:
• Internship placement and support services, which includes coaching and trouble-shooting during the placement
• Individual Skype internship consultation meetings with online pre departure orientation
• Mid-term review and final evaluation
• On-site internship orientation
• Farewell Reception
Public Holiday: Monday, 6 May
INTERNSHIP ENDS: Friday 1 June
Public Holiday: 3 June
Semester Module Choices and Academic Entry Requirements for DCU Study Abroad Programme
To be eligible for entry onto DCU Study Abroad Programmes, students should have a GPA of 3.0/4.0 or equivalent and should be a US registered student at a university and completed at least one year of university study accommodation
Programme Choices
Students should choose from the Humanities (HMSAO)
Click HMSAO for class choices
Students must choose classes with 100% Continuous Assessment to ensure freedom to take the internship and to ensure the DCU aspect is full complete. Students must take at least 20 ECTS credits (equivalent to 12 US credits - (always check with your study abroad office to ensure they are happy if transfer of credits is required).
Application Form
Download application form here and submit by email to caroline.magee@dcu.ie by November 15.

Price of Programme
Price of Programme (includes DCU Support and Orientation, Registration, Tuition, Transcripts, Accommodation and all of the above mentioned components of the Internship Program).
€11500 - to be confirmed (Based on DCU Accommodation)



Testimonials for DCU Study Abroad Programme
https://www.gooverseas.com/study-abroad/ireland/dublin-city-university/100616