start
When you arrive in Ireland: what to do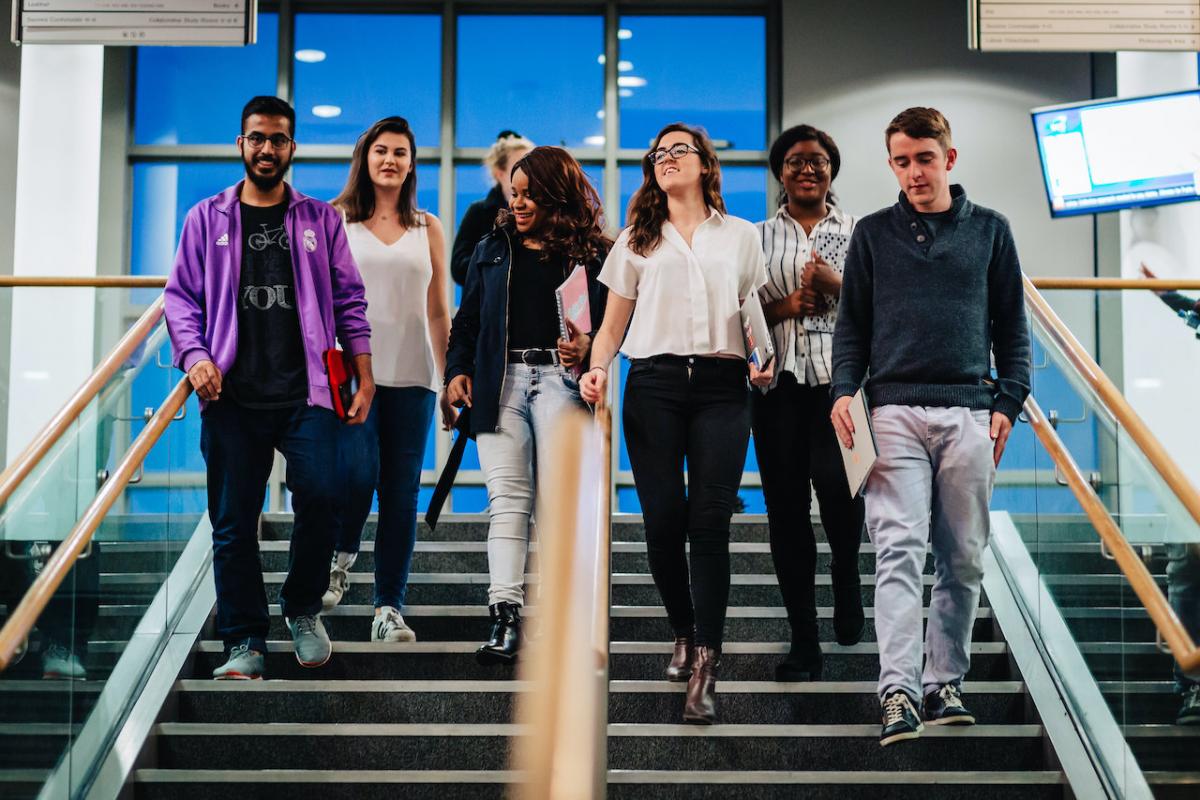 We recommend that international students in time for Orientation, which is a week of welcome activities and information sessions before the official start of the semester.
Make sure you check your DCU email address regularly, as that is where you'll receive important information, reminders and event invitations.
NOTE: All arrivals for Acadmeic year 2020 must be
All arrivals contact DCUarrivals@dcu.ie to plan your transfer to your Accommodation
Airport pick-ups - Not operating for Academic year 2020/21
We run an airport welcome and pick-up service on the day we expect most international students to arrive. For next semester (Autumn 2020), we will confirm dates and arrangements with students travelling to Ireland before they travel.
DCU Campus Accommodation (DCU Glasnevin, St Patrick's, or All Hallows Campuses)
Shanowen Square and Shanowen Hall apartments
Gateway Student Village, Ballymun
Please register here if you would like to be picked up at the airport between 07:00 and 19:00 on the relevant date. When you get to Dublin, look for the DCU stands in the arrivals hall at Dublin Airport.
Getting to DCU
PLEASE CONTACT THE TEAM AT DCUARRIVALS@DCU.IE. Do not access public transport options
Taxis
This is the easiest way to get to DCU from Dublin Airport. It costs about €20 to get to DCU or the surrounding area or about €30 to the city centre, depending on the number of people and bags.
Bus
You can take a bus from the airport, but it's a 10-15 walk from that bus stop to the DCU Glasnevin Campus. The 16 or 41 bus from the airport stops directly at the St Patrick's and All Hallows Campuses. You'll need €2-€4 in coins to pay for the bus and no change is given.
Open a bank account
Students staying for two semesters or more must open an Irish bank account. It's best to do this during your first two weeks in Ireland as you may need it for some immigration processes. You may also have to pay your rent from an Irish bank account. Once you have an Irish bank account, you can bank online.
You can go to any bank branch to open your account, which you must do in person. There is a branch of AIB in Santry, and branches of Bank of Ireland and Permanent TSB in Drumcondra. You'll need to bring your passport, your DCU ID card and an International Student Confirmation letter from DCU. Request your letter here.
Register with a doctor
The DCU Student Health Service provides comprehensive health care to all DCU students. There are two Student Health Centres -- one on DCU Glasnevin Campus and one on DCU St Patrick's Campus.
As this service operates during working hours only, it does not provide 24-hour cover. We also recommend you register with a family doctor (known as a general practitioner or GP) when you arrive. You will have to pay if you visit the GP unless you have a European Health Insurance Card (EHIC).
Working in Ireland
You can work in paid employment while you are studying in Ireland. Remember that university study, especially at postgraduate level, is intensive and you may have little time to work, especially before and during the exam period.
If you are from the European Economic Area (EEA) or Switzerland, you don't need a work permit.
If you are from outside the EEA and have a valid immigration stamp 2, you can work:
Up to 20 hours per week during term time
Up to 40 hours a week during June, July, August and September and from 15 December to 15 January
Apply for a PPS Number
To work in Ireland, you must have a Personal Public Service (PPS) number. Find out to apply for a PPS here.
To be approved for a PPS, you need a PPS letter from DCU. We'll post this letter to your address in Ireland and it will be your proof of residency here. Request your PPS letter here.
Download useful apps
SafeZone
Stay safe on campus with the SafeZone app for DCU students and staff that offers aid in emergency or high-risk situations or if first aid is needed
Journey Planner
Plan your journey on public transport with the Journey Planner app. This app covers all our Ireland.
Dublin Bus
Find real-time travel information as well as routes and timetables on the Dublin Bus app
Discover Ireland
Ireland in your pocket! Get up-to-date information on what's happening, places to eat and much more on the Discover Ireland app
Entertainment.ie
Get listings for every cinema in Ireland, along with music, clubbing, theatre and comedy on the Entertainment.ie app
Dublin Culture Trail
Discover Dublin's museums, galleries, and historic buildings, while introducing the people and artists behind them with the Dublin Culture Trail app
Lovin Dublin
Find the best events, hidden gems and free things to do in Dublin with Lovin Dublin