study overseas
Seize the opportunity to study abroad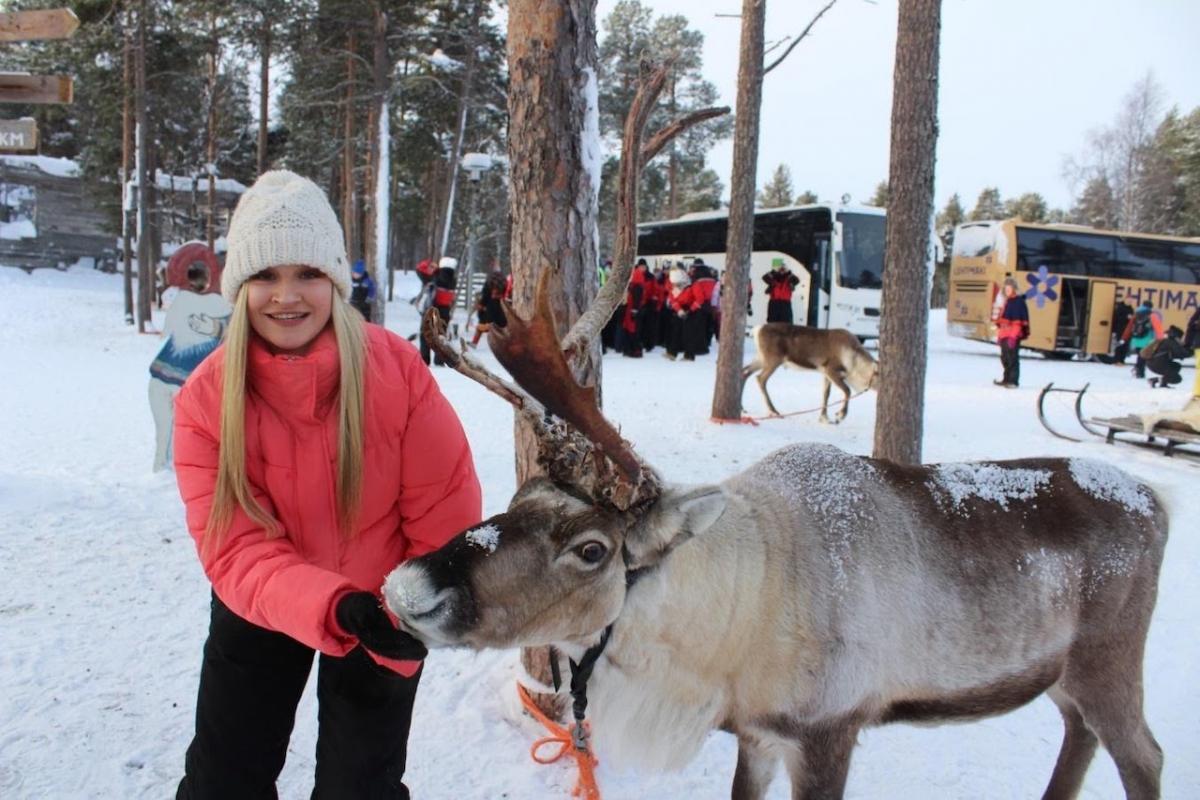 Niamh O'Malley, Bachelor of Education, studied at the University of Jyväskylä in Finland
Broaden your horizons, experience life and study in a different country, improve your skills in another language and better your job prospects -- the benefits of spending a semester or year abroad are endless.
How can I study abroad?
Many DCU students who study abroad do so in Europe as part of the Erasmus+ programme, which you can learn about on Erasmusplus.ie/.
You can also, however, choose to study at a non-EU university with which your programme has a direct agreement.
"My exchange experience was the best, most challenging, and most fulfilling experience I've had yet in DCU. Without DCU exchange, I never would have had the opportunity to attend university in Kyoto, to grow my language skills, or to make so many connections and friends not just in Japan, but from all over the world. I'd do it again in a heartbeat!"

Bebhinn McInerney, BA (Joint Honours), studied abroad at Doshisha University, Kyoto, Japan
Where can I go?
[View the current global partnerships on Google Maps]
Discover which international universities are open to you and who to contact about applying here.
If you are interested in coming to DCU as an Erasmus+ or exchange student, find out more here.
How do I apply?
Choose a university from DCU's partner institutions. Click here.
Discuss the nomination process with the academic coordinator for your programme and, if appropriate, ask them to nominate you.
Once nominated, complete an application.
"Lyon, the city of lights, sparked a number of new, incredible experiences for me. My Erasmus year allowed me to improve my French, make friends for life, and experience moments I never had the opportunity to enjoy before."

Gareth Judge, BA in International Relations, studied abroad at Sciences Po Lyon, France



Before you go
Get organised before you go - make sure you complete the Before you go checklist.
This covers important information on documents you must complete, grants, insurance and other topics, so make sure you go through it carefully.
"I loved ECNU. Studying there gave me the chance to make new friends from all over the world, get to know a completely different culture, and hugely improve my Chinese language skills. I'm very grateful to have had this experience."

Zoe Mayes, BA in Applied Language and Translation Studies (ALTS), studied abroad at ECNU, Shanghai, China