Why Choose DCU?
Discover your future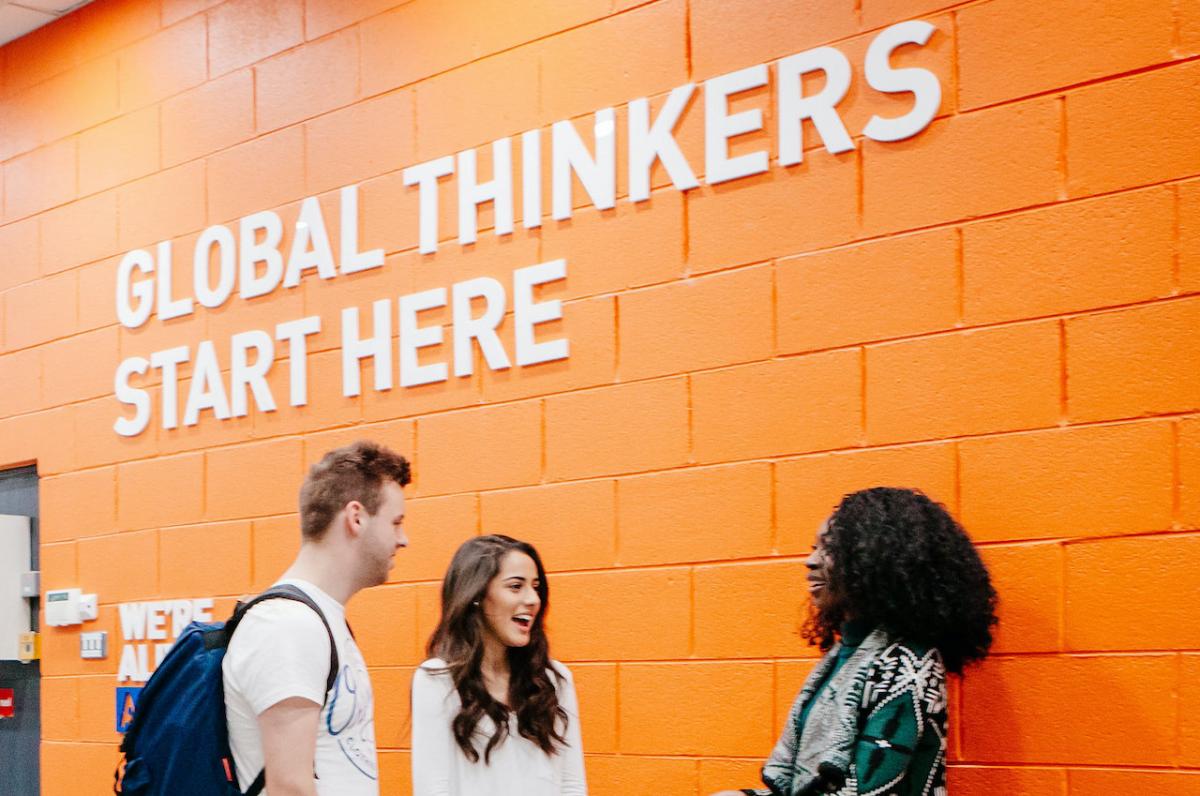 At DCU you can gain an internationally recognised qualification while living in a friendly, vibrant city. And we'll make sure you feel welcomed -- 20% of our 18,000+ students are international so we know how to support you. Discover campus life at DCU.
Ireland's university of enterprise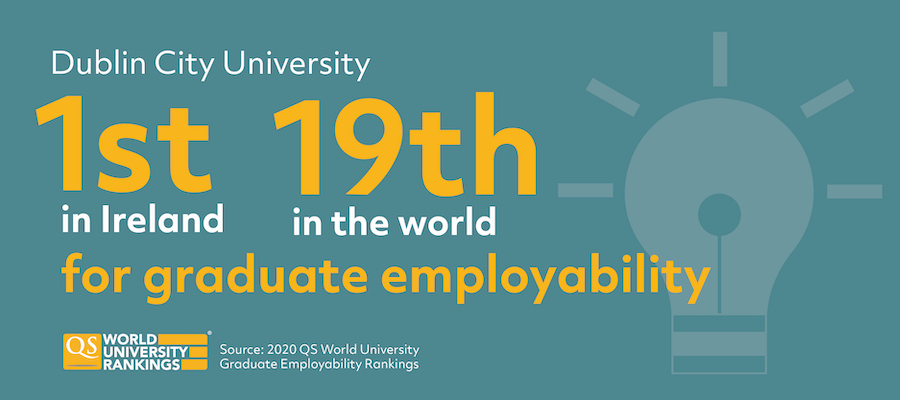 DCU is the perfect place to start your career journey. It ranks first in Ireland and 19th in the world for graduate employability, according to the 2020 QS Graduate Employability Rankings.
Combining your study with real-world work experience is a recipe for success -- 92% of DCU graduates are employed or engaged in further study within six months of graduating.
Accessible, committed academic staff
Our international students always appreciate how easily they can approach their lecturers for help and advice. Our committed, expert teaching staff are passionate about their subjects, committed to academic excellence and always open to working with students.
Across our three modern teaching campuses in Dublin, you can choose between hundreds of undergraduate and postgraduate courses, foundation programmes or research paths.

The DCU campus was well equipped with complete assistance from the professors that helped a lot as it was a different style of education for a person like me from India. The professors who taught us came from the same field and were the top professors from their respective industries.

Dipali Haithamwar, India
MSc in Human Resource Management 2015-16
Ireland: Safe, welcoming and fun!
An English-speaking country, Ireland has the third highest quality of life in the world, according to the UN Human Development Index 2019. Even better, it has the happiest international student community in Europe (StudyPortals).
Dublin offers amazing opportunities to engage with culture, sports and the famous Irish welcome. Learn more here.
Walking the streets of Dublin feels magical (when it isn't raining) because of its rich history and cultural past. Transport is well-connected, the city is abuzz with life day and night, and there's something for everyone.

Vish Gain, India
MA in Journalism 2020
Make the most of scholarships
Interested in studying at DCU? As part of your application you will be assessed for a DCU International Merit Scholarship. Other national or faculty scholarships may also be available to you. Find out more about fees and scholarships.