Primary Department
School of Language, Literacy & Early Childhood Education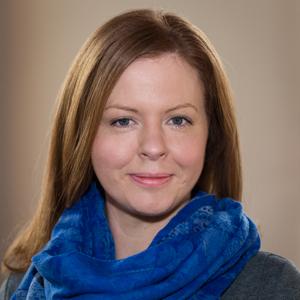 Phone number:
Email Address
sinead.mcnally@dcu.ie
Campus
St Patrick's Campus
Academic biography
Sinéad McNally is Assistant Professor in Psychology (birth to six) at DCU's IoE, specialising in developmental psychology and research methods in early childhood.

Sinéad leads the Early Language and Learning Lab at the IoE which examines the ways in which early educational environments contribute to young children's development and learning. Her research on gender in early science learning and her research on play in early childhood has attracted funding awards from Science Foundation Ireland and the Irish Research Council. Sinéad was a visiting research fellow at Boston University, USA (2018) and is currently a visiting academic at the University of Trento, Italy. She welcomes proposals for PhD research on young children's typical and atypical development, especially early language and play.

Prior to joining DCU, Sinéad was a lecturer in Psychology at the National College of Ireland (2014-2016). She has held two research fellowships on longitudinal studies of child development at Trinity College Dublin, including with the national Growing Up in Ireland study, and is a former scholar with the Irish Research Council for Science Engineering and Technology for her doctoral studies on Autism.

Research interests
Developmental Psychology; Play in Early Child Development and Learning; Language Development and Learning; Socio-emotional Development; Autism Spectrum Disorder