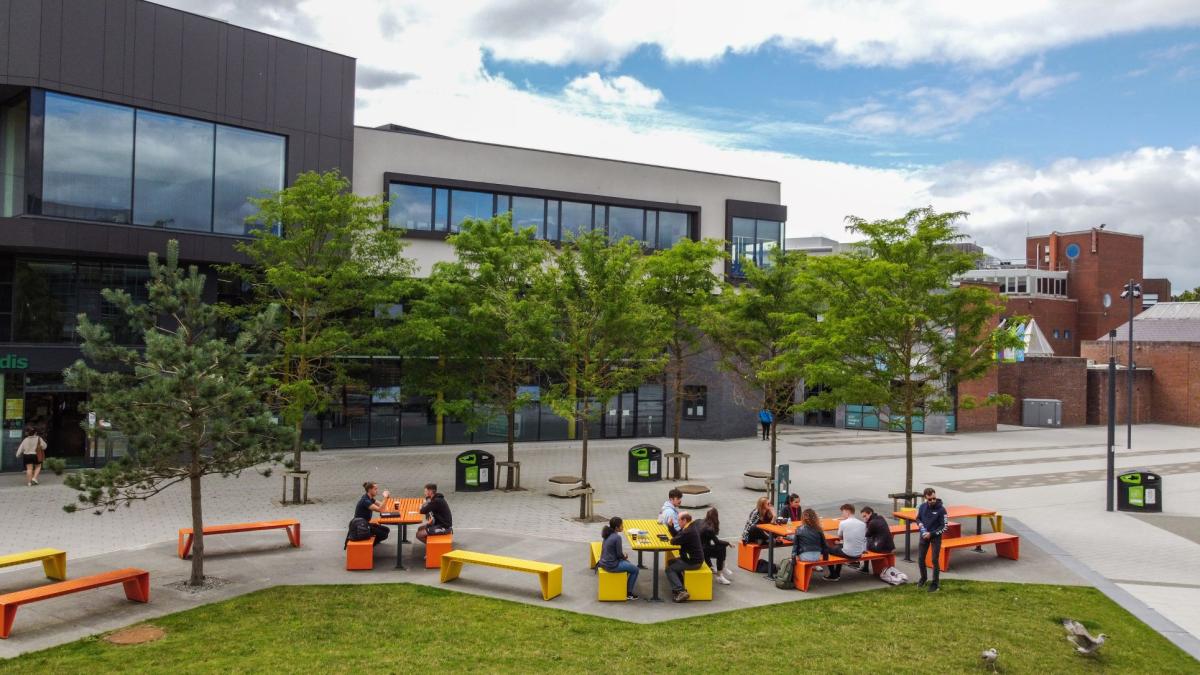 Future Focus
Change - Technological, ecological and demographic - is constant, and influencing all aspects of our lives, from our social fabric to the world of work. On-demand economies and societies, automation, and artificial intelligence are catalysing the digital transformation of the workplace, workforce and the very nature of work. As Industry 4.0 kicks off, Industry 5.0 is fast on its heels. Beyond industry, we face multiple interlocking challenges relating to climate change, biodiversity loss and ensuring social inclusion. A focus on the twin green and digital transition is rapidly permeating all sectors as we move towards both sustainable economic and social models. It follows that the types of competencies and skills that are required to navigate this uncertain and unscripted world are various, and a challenge facing higher education in the 21st century is ensuring that our students and learners are equipped with the right tools to enable them to write their own futures. 
DCU is currently engaged with a unique Transversal Skills Competence Framework as part of our DCU Futures initiative.
Both the European Commission and the Irish Government have identified Micro-Credentials as a way by which inhabitants of both Europe and Ireland can keep pace with these changes, through presenting a new track for learners to examine and develop their abilities and experiences at their own pace. Commissioner Schmit stated:  
We are facing a big transformation in Europe's labour market, where gaining the skills needed for the jobs in demand is crucial. Micro-credentials can play a central role in this skills revolution, by certifying the outcomes of short, targeted learning experiences, making it easier for people to acquire the skills needed to fill the job gaps.

Nicholas Schmit, ECIU Micro-Credential Webinar, 2022
Continuous and lifelong learning play an increasingly important role in ensuring an active and healthy citizenship, thriving individuals and empowered learners. Micro-Credentials in DCU provide an opportunity for individuals  and organisations to engage in short form learning to ensure their future capabilities and lives.