DCU President's Office | Oifig an Uachtaráin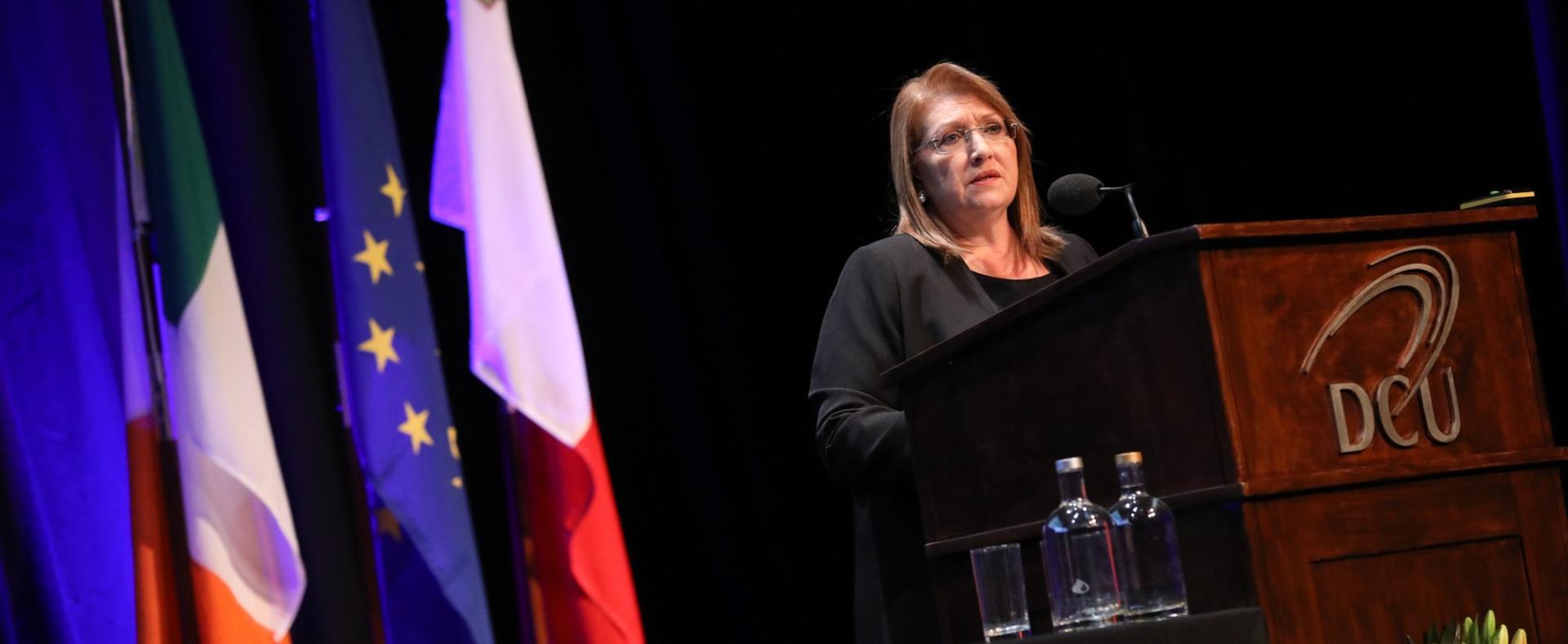 Supports and Guidelines
The Events and Protocol team at DCU President's Office provides support and protocol expertise for members of the DCU community who are planning events that include high-profile State, national and international visitors, including visits by Heads of State and senior government officials.

Protocol Support and Guidance
We welcome the opportunity to speak with you during the early planning stages of your event, so that we can outline the level of support our team can provide, which may include:
Managing the visiting dignitary's speaking and protocol logistics on behalf of the President.
Advising the local DCU event organiser on the invitation and planning process.
Providing guidance on protocol such as form of address, flags, staging, seating, order of speaking, and gifts.
Creating a Running Order (detailed schedule) of the event proceedings.
Liaising with DCU Security on security and parking for the visiting dignitary.
Inviting High Profile Visitors to DCU
If you wish to invite a high-profile visitor (e.g. President of Ireland, Lord Mayor, An Taoiseach, Government Minister) to speak at a DCU event or launch a DCU initiative, the invitation must be issued in the President's name, by the President's Office, at least 8 weeks prior to your event. The process is as follows:
The local organising individual/group must get approval from the appropriate member of DCU Senior Management, e.g. Dean of Faculty.
Once approval has been granted, please complete the Dignitary Request Form.
The President's Office will review the Form and if your request is approved, an invitation will issue in the President's name.
If the invitation is accepted by the Dignitary, the President's Office will liaise with the event organiser to offer guidance on event planning and protocol.
Request for DCU President to Speak
If you would like the President of DCU to speak at your event or initiative, please fill out the Speech Request Form, providing as much detail as possible. If you would like the President to record a Video Message in support of your event or initiative, please fill out the Video Message Request Form.
Events Planning Toolkit
Check out our Event Planning Toolkit, which is designed to support DCU staff who are organising events across our campuses. We hope it will offer some helpful guidelines, advice and contacts. You can access the Toolkit here.
Virtual Events Toolkit
Check out our Virtual Events Toolkit, which includes advice, guidelines and contacts for staff who are planning DCU virtual events.
If you would like further advice for planning your event, email: president.events@dcu.ie