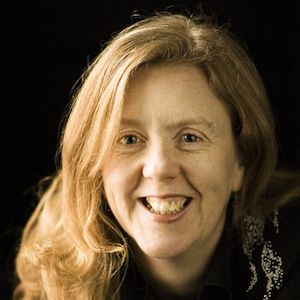 Madeline Boughton is Assistant Professor of Public Relations and Strategic Communications in the School of Communications. She teaches on public relations, government communications, communications management and media audiences. Madeline is also pursing a doctorate, researching the role and instrumentalisation of the arts as a tool of nation branding.
Madeline has over twenty-five years' experience working in senior management in the arts and international cultural relations in Ireland and abroad, with a range of organisations including Culture Ireland, the British Council, Project Arts Centre, The Abbey Theatre, Dublin Theatre Festival, Draíocht (Blanchardstown) and Music Generation. As Director of Showcases with Culture Ireland, she developed a network of high-profile Irish art-form showcases at key international festivals and venues including Edinburgh, New York, Washington, London, Dusseldorf, Berlin and Austin, Texas.
In 2015, Madeline was appointed Director of Communications with Ireland 2016, the State programme to mark the centenary of the Easter Rising. She continued in her role as Director of Communications with the Creative Ireland Programme, an all-of-government culture-based initiative to place creativity at the centre of public policy.
As an independent arts and communications consultant, clients include Dance Ireland, the Arts Council of Ireland, the Irish Writers Centre, the Irish Architecture Foundation, Limerick City and County Council, Corcadorca Theatre Company, the Royal Institute of Architects in Ireland and the Hugh Lane Gallery. A former Artistic Director of Dublin Youth Theatre and Chair of Pan Pan Theatre Company and the Liz Roche Company, she is a Board Member of Teac Damsa, the multi-award-winning contemporary dance theatre company based in Dingle.
Certain data included herein are derived from the © Web of Science (2023) of Clarivate. All rights reserved.