DCU Healthy - Your Wellbeing 2021.2022
DCU Healthy
DCU Healthy aims to provide students and staff a space to support your own wellbeing, in a proactive way. We also try to enable change at a strategic level to better support you. 
We work with schools and units across the university to either highlight existing wellbeing initiatives or create new ones. 
Health is created in the places where we 'live, learn, work, play and love' - The Ottawa Charter 1986. 
Our Vision
'By 2022, DCU will be recognised as a university that champions and promotes the health and wellbeing of its shared community'
We are actively working with the HSE and Healthy Ireland as part of the Healthy Campus Framework.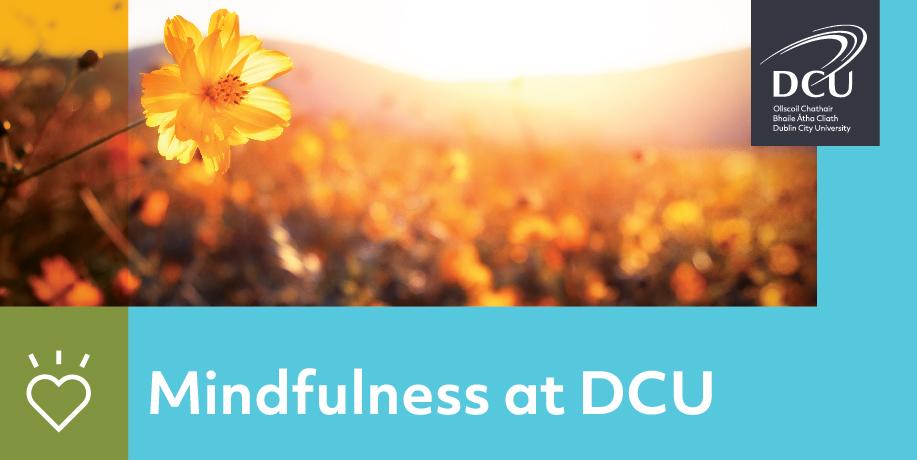 Mindfulness at DCU
Our lunchtime guided meditation practice returns for Semester One 2021.2022!
You will need to register for each session below:
Open to all students & staff. 
Counselling and Personal Development's 4 Week Mindfulness Course takes place Oct 20th - Nov 10th, open to all students and staff. More information here. 
We've recorded our Lunchtime Guided Mindfulness Series this semester, allowing you to practice at a time that suits you. 
Winter Series
Spring Series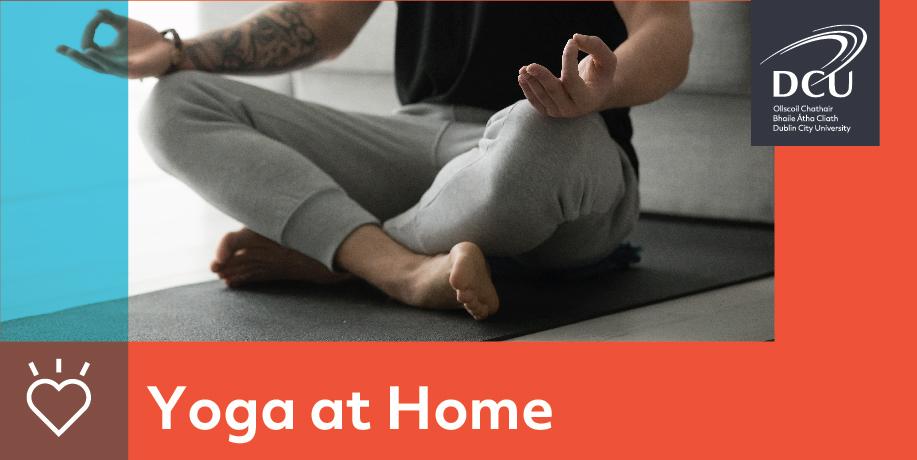 We are really excited to share with DCU students and staff our four week 'Yoga at Home' series, starting April 7th. We know this time of year can be stressful for students and staff so we decided to make our yoga classes more accessible.
We have put together a series of morning and evening yoga sessions, 10, 15 and 20 minutes long. Every week we will add one morning and one evening session for you to practice. 
This series is exclusive to DCU students and staff and you must have a valid dcu email address to register.
To sign up for our yoga videos click this link
DCU Little Things
The DCU Little Things is a mental health and wellbeing campaign based on the little things DCU students do every day to support your wellbeing.
We conducted focus groups with students and used  information from the national HSE Little Things campaign to come up with our 10 themes. 
The aim is that these little things will encourage, support and remind you that doing simple things every day can really support you mentally and physically.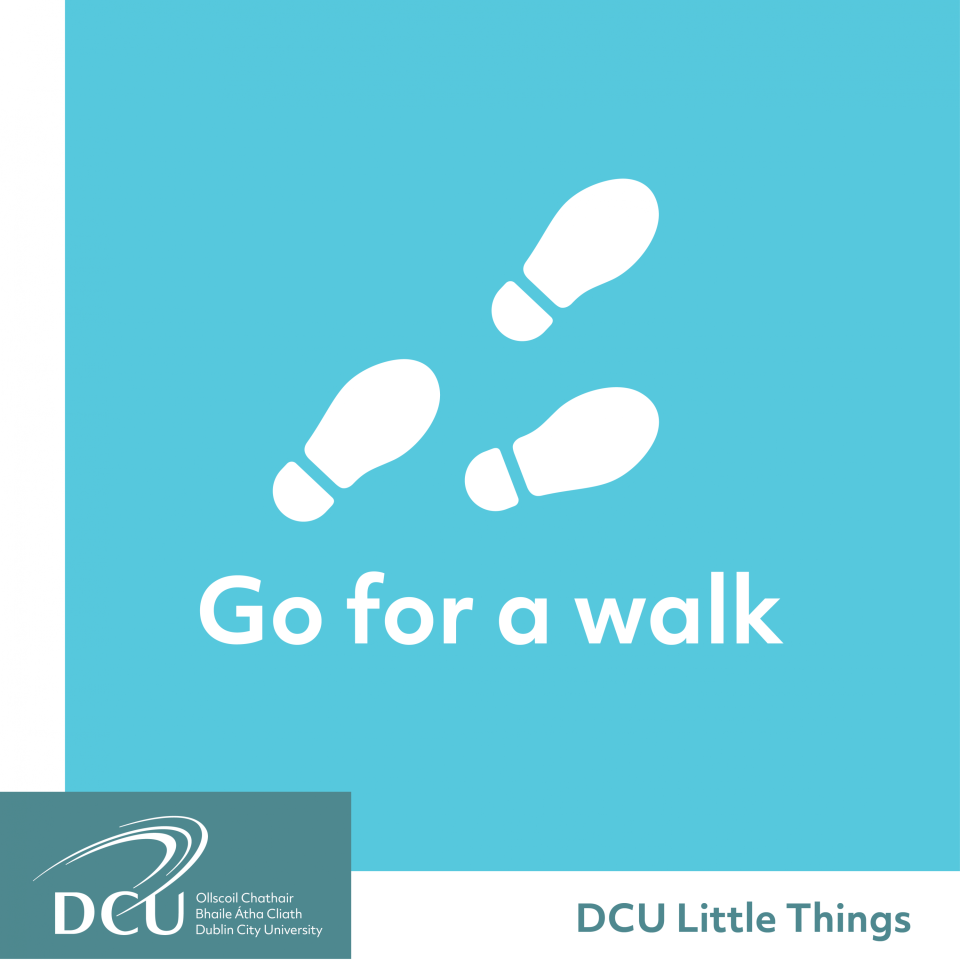 Walking and exercise is a proven way to boost your mood. A 10 min walk will help you feel alert, re-energized and in good humour. 
Aim for 30 minutes of exercise a day

Move from your desk every 30 - 60 minutes

Walk in nature 

Give yourself a goal or challenge

Walk in nature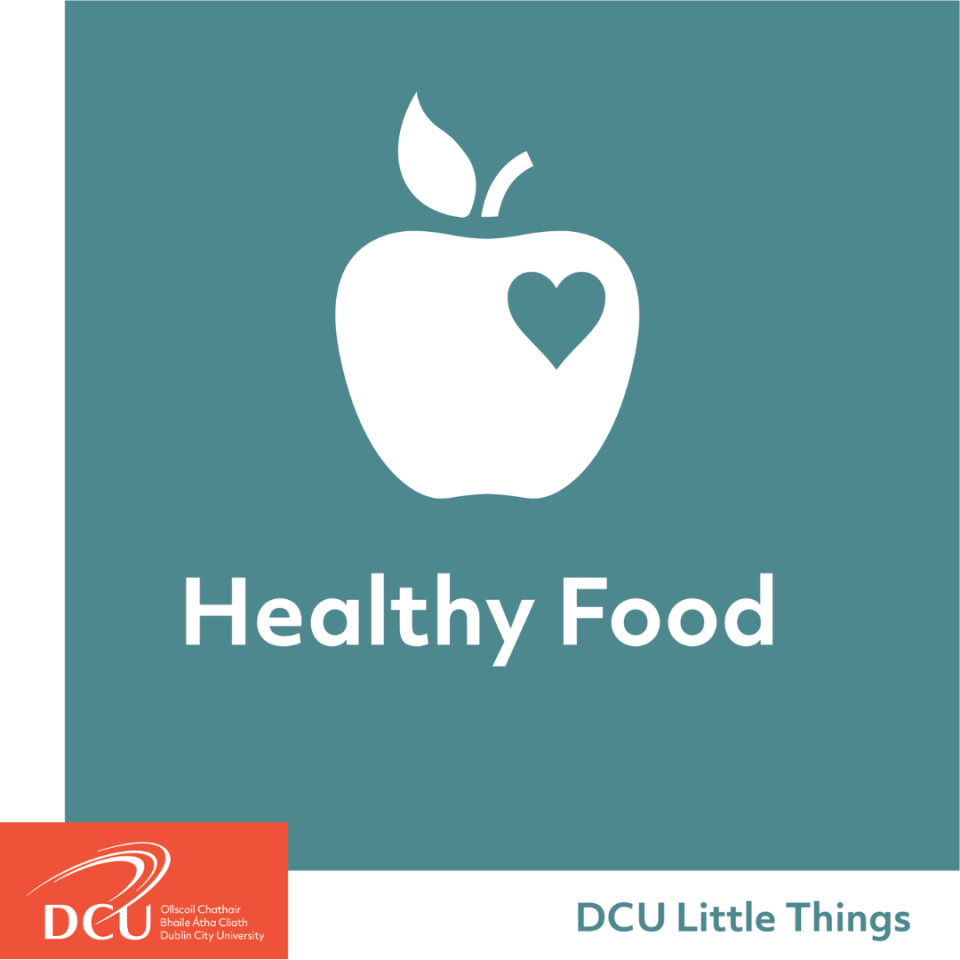 Staying at home more may change your eating habits. Aim to eat a balanced, nutritious diet with food you enjoy!
Eat at similar times every day
Reflect on the amount of food you are eating, how active are you?
Add fruits & vegetables to every meal
Aim for 3-4 servings of quality protein foods a day. Include protein at breakfast
Cut back on processed & takeaway foods
Reflect on how much alcohol you drink
Choose high fibre & high probiotic foods
Learn to cook new meals
Avoid fad diets
Drink more water
Make meals enjoyable, add friends or music!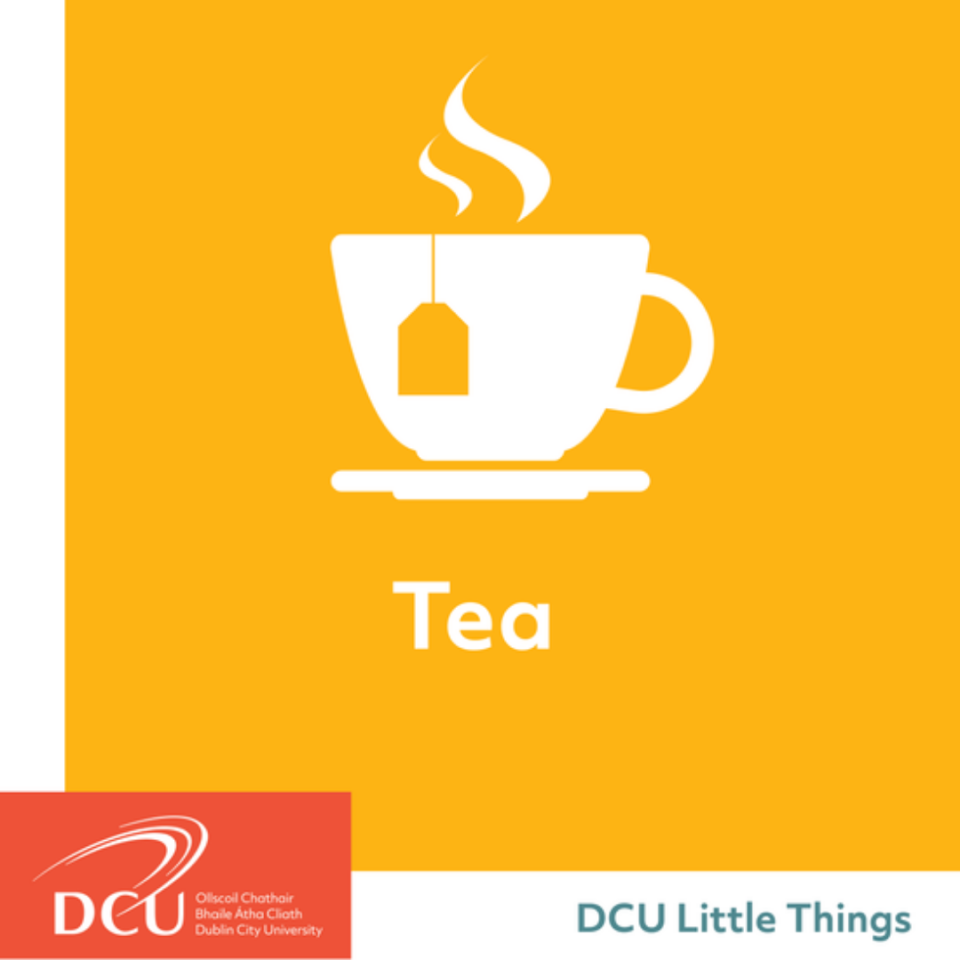 Taking time out for a cup of tea can really support your wellbeing. It can be an important act of self-care and can help us slow down.
Use the time to take a break from study
Why not use the time to boil the kettle to stretch
Try herbal and decaf teas
Use it as a chance to connect with a friend or family member
Drink your tea mindfully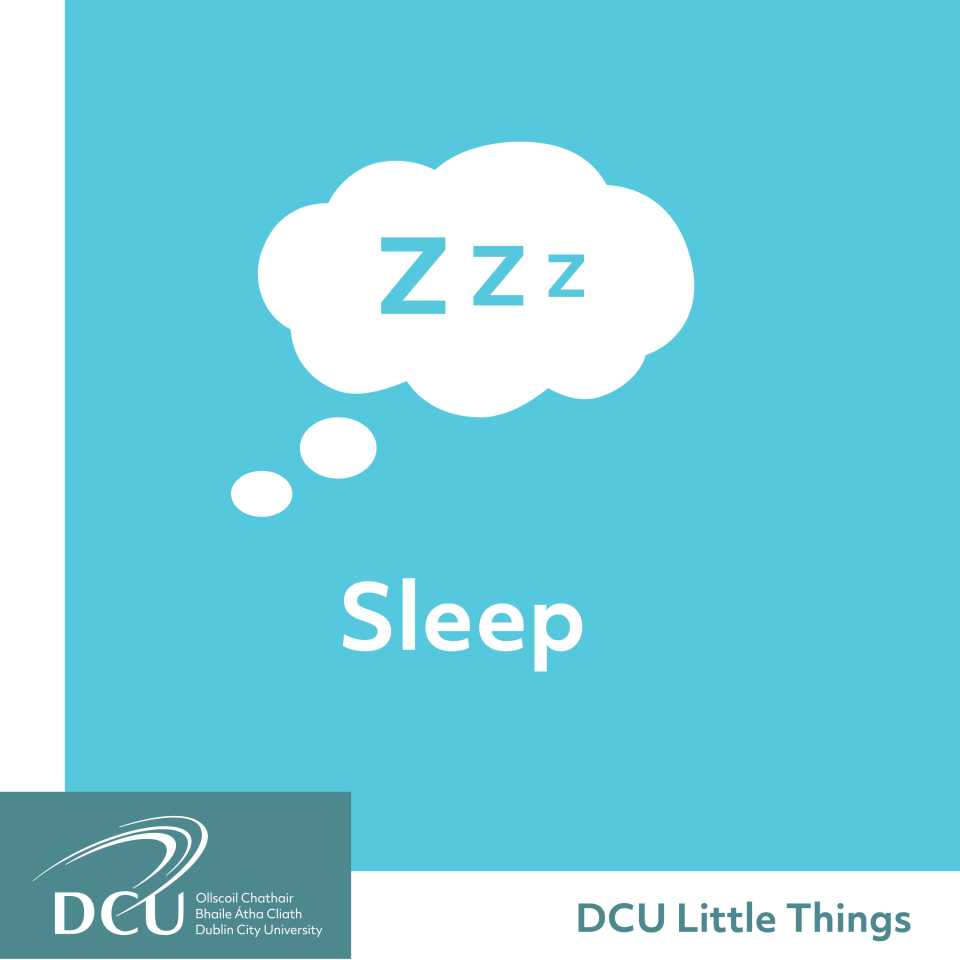 When we don't get enough sleep we become tired, irritable, and it can have a big impact on our mood. 
Try getting to sleep before midnight. This allows for longer non-REM sleep, important for cognitive function
Exposure to sunlight is important. Get outside as early in the day as possible, this can help your sleep-wake cycle
Try reduce your screen time throughout the day
Avoid using your phone first or last thing at night
Remember alcohol, caffeine & stress can disrupt your sleeping patterns
Try a meditation for sleep
Aim to get up and go to bed at the same time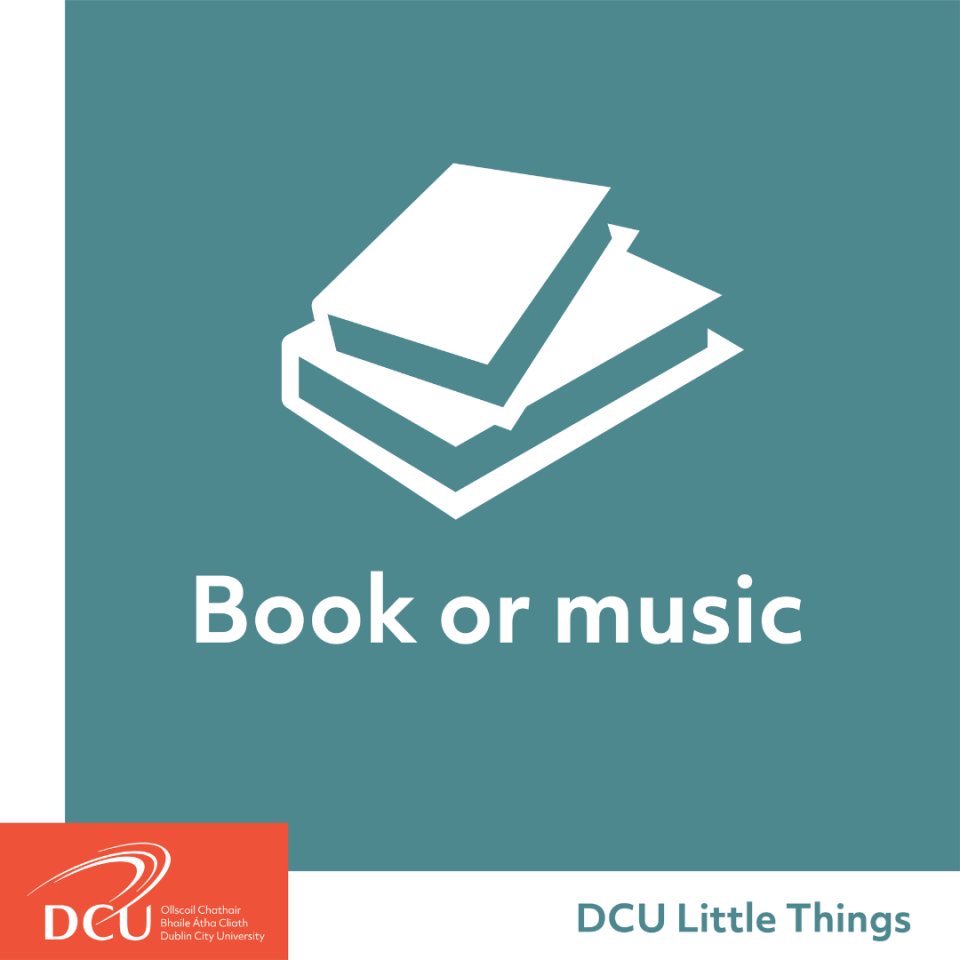 Reading a book or listening to music can be great ways to look after yourself and take time out. 
Reading strengthens the muscles in your brain and can help you wind down after a long, stressful day. Listening to music can boost your mood and help improve your memory
Make a playlist with all of your favourite songs
Read books recommended by friends or others you admire
Join a virtual book club or set one up with friends
Download an ebook from DCU Library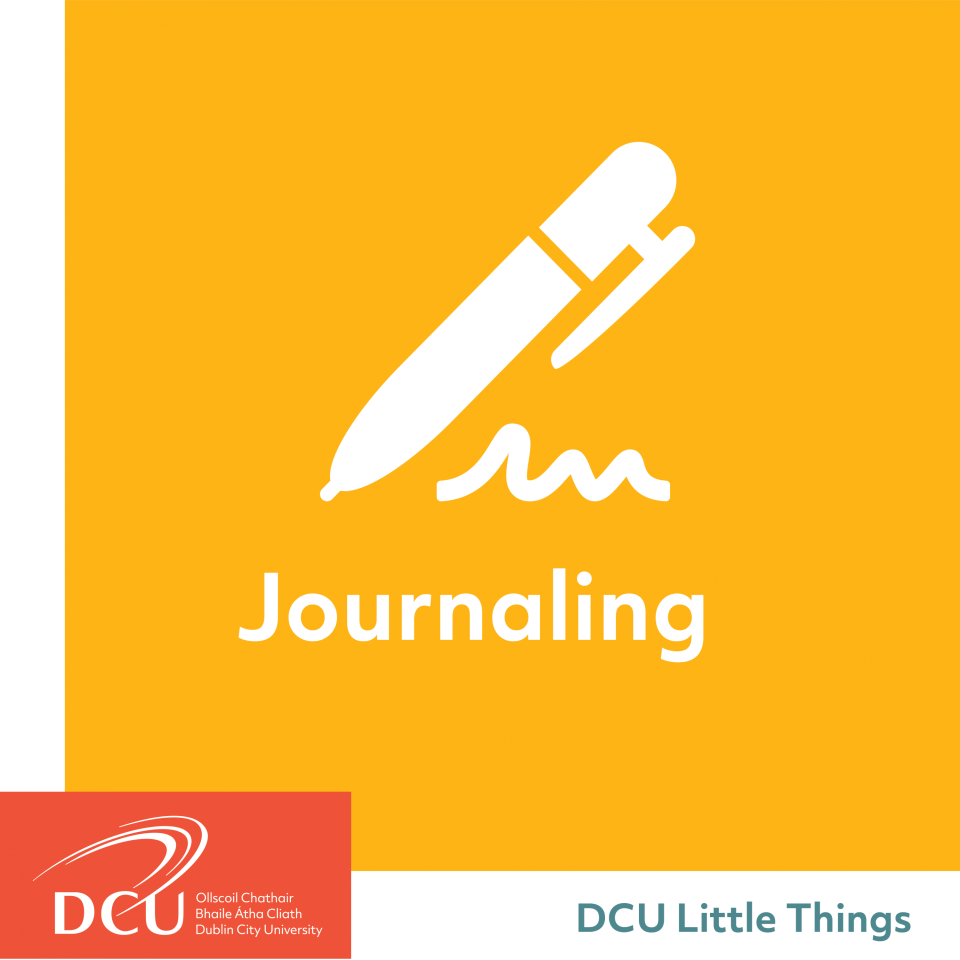 Journaling is a great way to enhance self-awareness. It allows you to express yourself, release stress, build a buffer between negative thoughts, and identify and accept emotions. 
When journaling try be radically honest with and about yourself when. No one else will see it, so there's no need to try to "look good" on the page.
Try to write regularly
Make it easy, use a notepad or your phone
Write whatever feels right. Your journal doesn't need to follow any certain structure
Integrate gratitude and or positive affirmations into your writing. Start with 3 things you are grateful for each time you write or include positives about yourself e.g. I am kind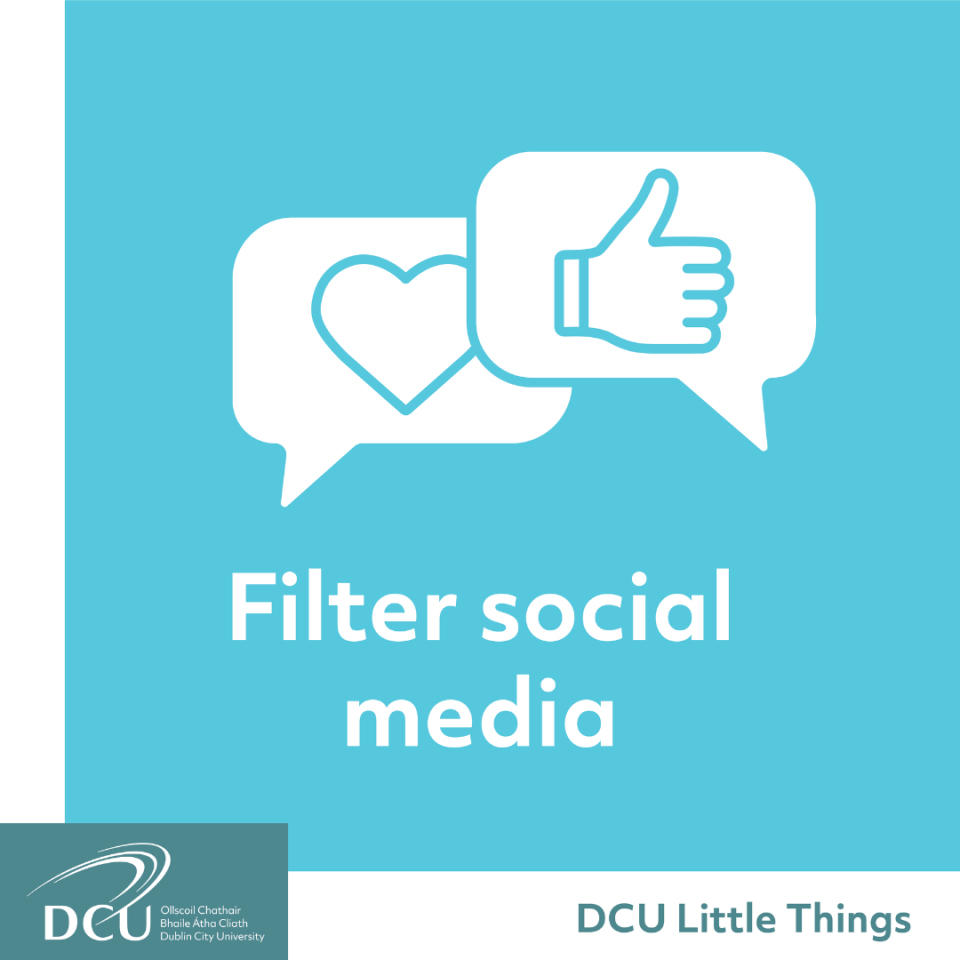 Who we follow and the content that appears on our screens can impact our mental health & wellbeing, including our self-esteem and body image. It also promotes a lot of mixed messages when it comes to our health. 
Follow accounts that give you content you enjoy & makes you feel good
Follow reputable people for health information e.g. a registered dietitian for nutrition advice
Unfollow accounts that make you feel bad about yourself
Unfollow accounts that you compare yourself to
If you don't want to unfollow someone directly, use the mute function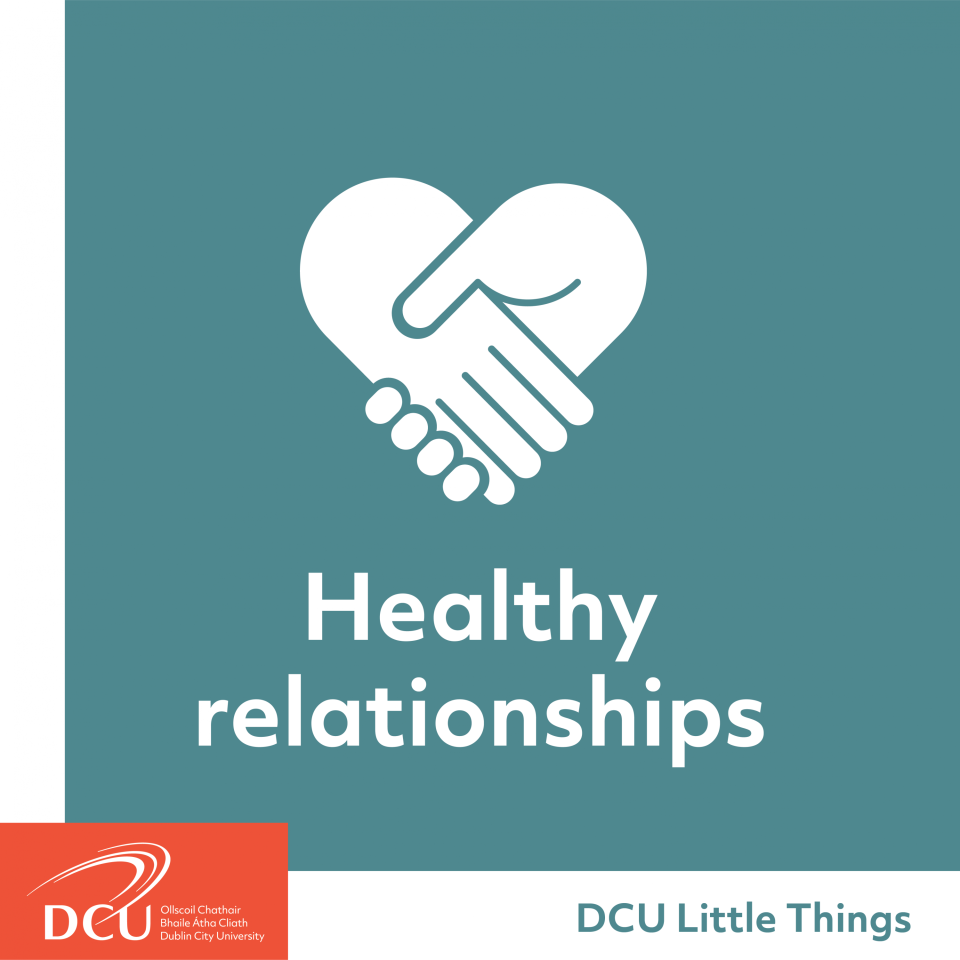 Having a happy, positive relationship is good for your wellbeing. Relationships can include family, friends, colleagues or your boyfriend or girlfriend.
In a healthy relationship you should feel:
positive and comfortable about yourself
confident and equal
loved, respected, supported, safe, trusted, and useful
that your views and opinions are respected, even if you disagree on something
Chat with a trusted friend if you are worried about your relationship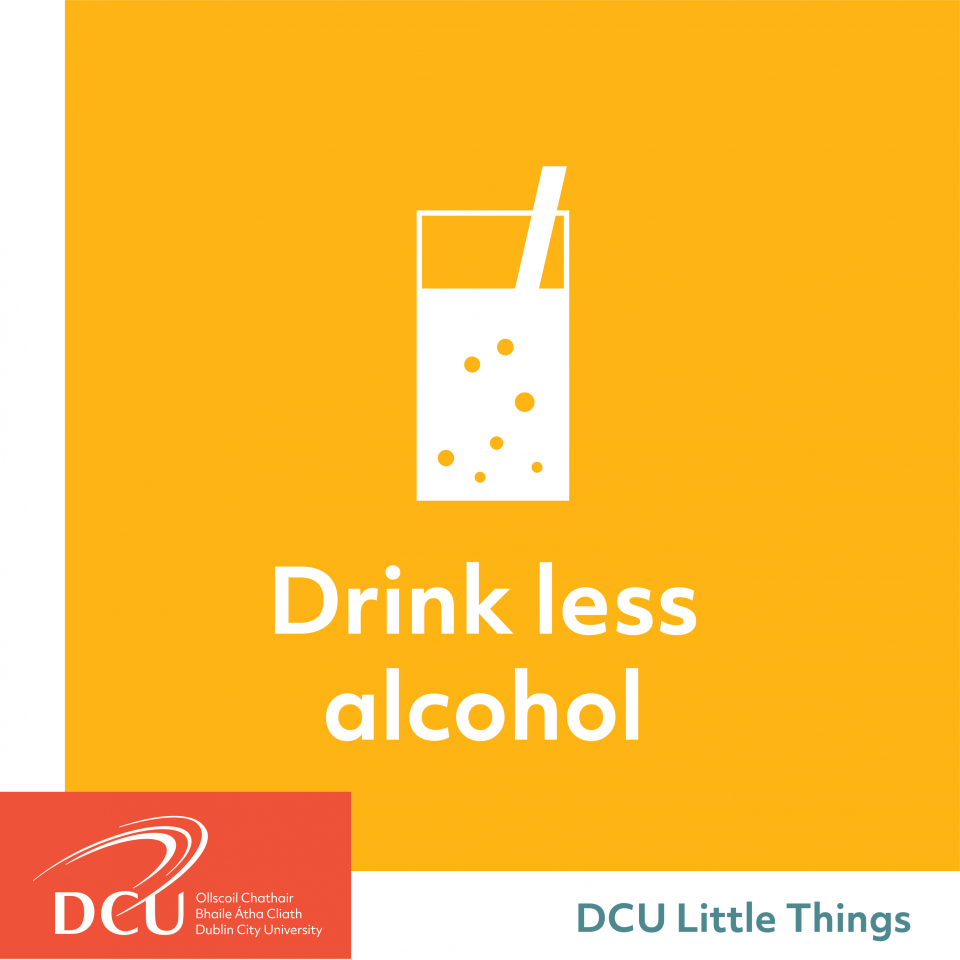 Alcohol is a depressant drug and can numb difficult feelings, so if you notice when you're stressed or upset you might have the urge to drink. The truth is alcohol will often leave us feeling worse. 
If you're feeling stressed or another uncomfortable emotion, try out one of our other tips to help you self soothe 
Choose a non alcoholic alternative
Mix up your routine around alcohol
Avoid the temptation to buy alcohol when you're shopping
Take the HSE Self Assessment Tool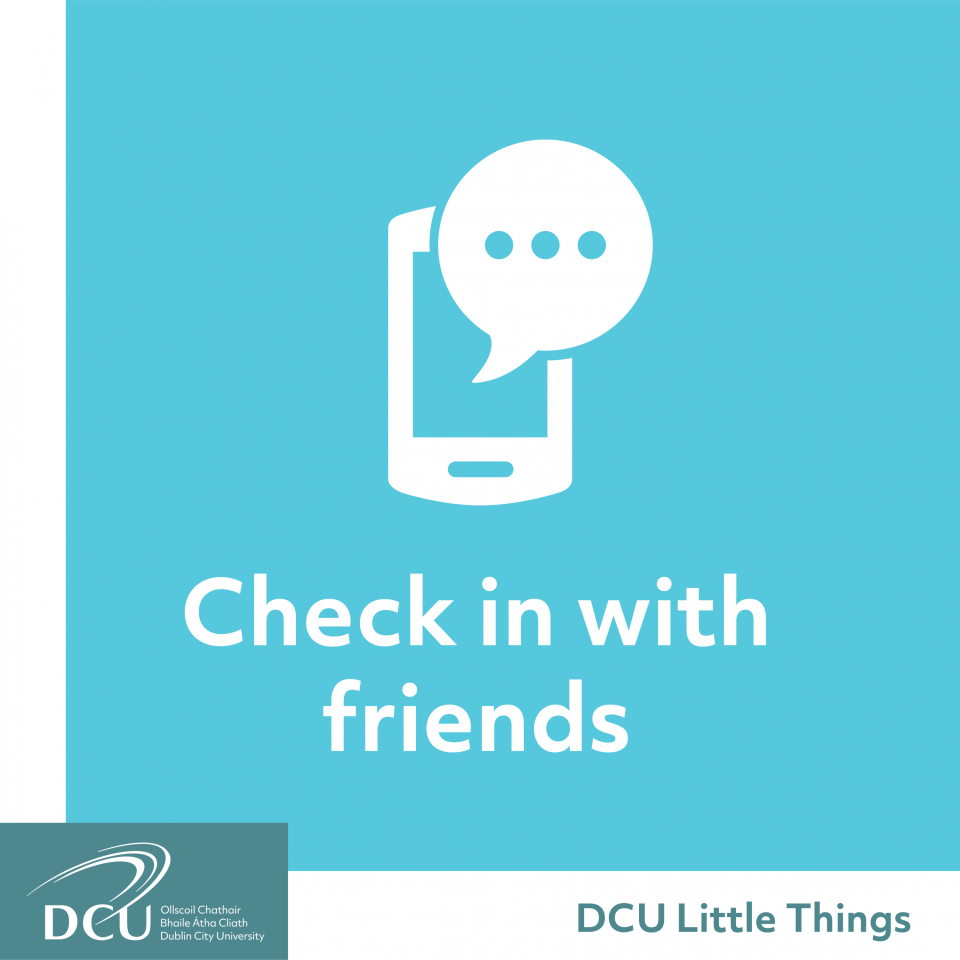 We're in an unusual time in our lives, and now more than ever we need to check in with each other. Listening can really help support a friend and remember you don't have to fix anything. Being there for friends can also support your wellbeing by increasing things like your self-confidence.
Spend quality time with friends
Reach out, message or call a friend you haven't talked to in a while
Be open, ask simple questions
If someone is talking about a problem try not to give advice
If you're concerned about your friend chat to someone, another friend or family member
Home STI Test Kits of Dublin, Cork and Kerry 
The HSE and SH:24 are partnering to offer free chlamydia, gonorrhoea, hepatitis B, hepatitis C, syphilis and HIV home test kits as part of a new pilot project, which aims to find out how online services can help support people's sexual health.
Home STI tests will be available to order online for residents of County Dublin, Cork and Kerry until 9th May 2021. After this the project will then be evaluated.
A minimum of 200 home tests will be available every day (7 days a week). 
Order a test kit here.
If you are outside these counties or have any other sexual wellbeing related questions please contact your local STI clinic. 
Find out more about SH:24 
Who can access postal STI testing as part of this pilot? 
People aged 17+ in County Dublin, Cork or Kerry can access a postal STI test while the pilot is live, from January 2021 until Spring / Summer 2021. An STI test kit can be ordered on the SH:24.ie website and sent to a person's home. Instructions are provided on how to complete the test kit, with support available from SH:24's clinical team by phone or text message. A stamped addressed envelope is provided to post the completed test kit back to the lab. People will receive their results within 72 hours of their samples arriving at the lab.
Anyone who has a positive result will be supported by SH:24's clinical team to access one of the participating clinics in this pilot:
Dublin:
GUIDE Clinic, St. James's Hospital
Mater Misericordiae University Hospital (MMUH)
St. Vincent's University Hospital (SVUH)
Cork and Kerry:
South Infirmary Victoria University Hospital (SIVUH)
Why is the pilot project only available in Dublin, Cork &Kerry? 
The pilot project is designed to look at the feasibility and impact of online sexual health services, which will give us information on whether a national online service might be the type of service we provide in the future.
The pilot sites were selected to ensure a mix of urban and rural settings so that data could inform decisions about what a service available across Ireland may look like.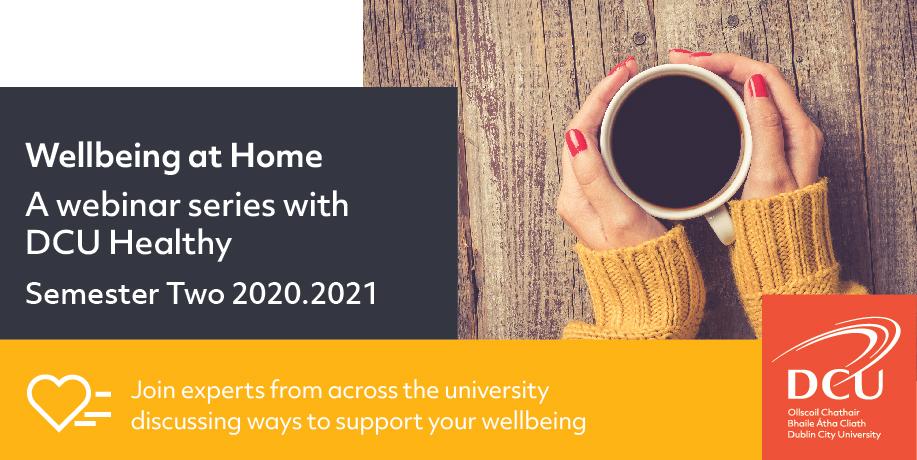 Wellbeing at Home - a webinar series with DCU Healthy
DCU Healthy hosted a series of 30 minute lunchtime webinars, every Tuesday and Thursday, throughout semester one.
We have so many valued experts across the University that we wanted to share some useful information and tips that you can use to support your own wellbeing. 
We hope these sessions provide you with valuable information, motivation or at least an enjoyable 30 mins!
Enjoyed our sessions? Please take 2 minutes to support the work we do 'Wellbeing at Home - Survey'
Top 5 Tips for University from Home
Now more than ever we all be spending more time studying and working from home.
Check out these 5 top tips from our Occupational Therapist Susan Madigan, it's really helpful on guiding you through your day!
A routine is a balanced mix of activities, which for students usually means classes, group work, library, work, sports and socialising. Lots of people are missing their normal routine, and it's really important that you create your own. 
Expect that your productivity may fluctuate, but don't let the perfect be the enemy of progress. It's easy to fall into the trap of "I got nothing done today, the whole week is ruined, I'm going to fail" instead, try and get things finished, rather than make things perfect. Here are some tips:
Identify what you absolutely need to get done. Also what you'd like to get done. You may not know everything yet, but stick down what you do know on a big list. 

Use your best time of day to study. You don't have to work around the clock, if afternoons are good for you, work then, and maybe get a good walk in the morning. You should also consider your online lectures schedule and work around that. 

Use a whiteboard/diary/planner or google calendar to begin to plan your time. Start with what you'll do today, and then tomorrow, and work out from there. 

The more specific the better. If you're not specific, you're more likely to procrastinate. Don't just say "I'll do french", plan what module, assignment, or question you'll work on. 

Build in breaks and movement. Try out these 10 minute stretching videos we have developed 

Plan breaks
All this planning can help with motivation - when you plan your day, you can see that you have the time and opportunity to get things done.
Staying active is more important than ever. With gyms closed and most of us at home, you might find your day more sedentary. Stretching and exercising will be a valuable tool looking after your physical and mental wellbeing. It is also a great time to look at your relationship to exercise and try out new things. You can use this time to explore your motivations for exercise, what works for you and new ways of motivating yourself. Habits you create now will benefit you now but also when we return to our normal routines. 
Add it to your plan and do something you enjoy!
 
Here are some tips to staying active:
Think about what time of day suits you best, then add it in your schedule or to do list

Mix up your days, maybe walk every second day

Do yoga, it will really support your emotional wellbeing

Go for a walks near your home

Video call a friend and time your walk together

Follow reputable personal trainers

Join live workouts on Instagram

Challenge yourself, download a couch to 5km or 10,000 steps challenge

Set up WhatsApp Workout group with friends for motivation and ideas

Have fun, listen to your favourite tunes
Some recommendations: 
During this time of uncertainty it's important to focus on the here and now which will help you manage feelings of worry. It will also help you focus, clear your mind and lower your heart rate. 
Breathing
A great place to start is with the breath. Try this one minute breathing exercise https://www.youtube.com/watch?v=u9Q8D6n-3qw. 
Managing worry or anxiety:
If you are worrying a lot at the moment, firstly, that is normal, we are in a very unusual situation. But that doesn't mean that worry should take over. If your worry is getting in the way of you doing things, it's time to take action. Try one of the following out - Try to reframe this time to look at the benefits: more time, and the opportunity to create healthy habits and develop personal skills
Mindfulness - discussed in more detail below. If you're having trouble getting started, just breathe along with this video for 1 minute, twice a day

video

Sensory Activities are key to managing worry. They can help bring us from a dysregulated state to a regulated state (from being too agitated to just right)

Visit a virtual museum to feed your visual sense

listen to relaxing music to help bring the heart rate down

Have a bath or shower - the pressure of the water is scientifically calming

light a scented candle, appreciate the smell, and watch the flame for 1 minute of mindfulness

Proprioception is one of our seven senses, it means our awareness of the position and movement of our body, and how our muscles work. When we use our muscles, messages are sent to our brain that we are grounded, making it especially calming. Doing any proprioceptive work (heavy muscle work), is very calming. Examples include swimming, running, weights, yoga and pilates. Most of which we can do anywhere! Another good example is deep breathing. Deep breathing engages several muscle groups around the ribcage and stomach, and breathing out through pursed lips, likewise engages all the small muscles of the bottom part of the face. That is why deep breathing is calming.  

Talk to someone. Discuss your worries with someone that is calm, and won't exacerbate your feelings. Don't forget about the phone, stay in touch with friends and family. Remember DCU Student Support & Development is open throughout the current situation, just get in touch by phone or email, or check out the individual websites. 
It's a really important time to connect and stay in touch with friends, virtually.
Use your DCU Zoom to organise a lunch date with friends, whatsapp and where possible meet friends for walks, check current public health guidelines and use these to guide how to connect.
However it may also be important to establish boundaries around the time you spend on social media. Try putting your phone away for half hour blocks and restrict the amount of times you check the news or put your phone on flight mode while you study.
Remember there are lots of support services available to you through Student Support & Development, even though we are not physically together on campus you can still access these virtually, email or phone. Services include:
Check out SS&D for more information. 
DCU Sports and Wellbeing through DCU Athletics and DCU Healthy have set up a virtual walking/ running/ cycling community on Strava.
We aim to motivate staff and students to move more both on campus or at home. This is a community for everyone, no matter your level, everyone is welcome!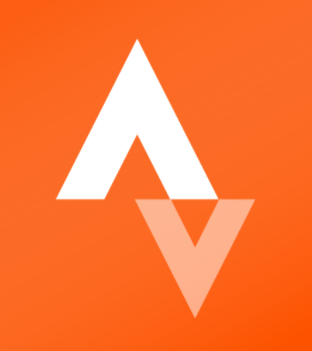 Studying and working from home more means we are sitting more. We've collaborated with DCU Sport to get you moving. 
Have you moved from your desk? try out these 10 minute stretching videos
10 min stretch with Denise
10 minute pilates stretch with Denise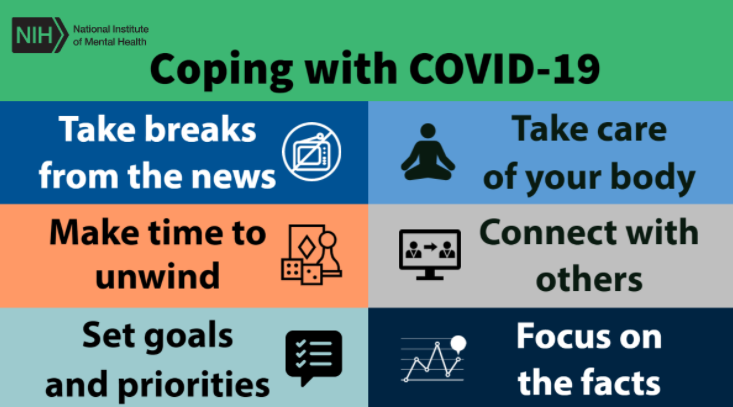 Technology is an amazing thing, it's brought so much to enhance our lives. During this pandemic it has been an important source of connection as well as a means for us to study or work remotely.
However we must remember there is a downside. It is important that we balance our use of technology and social media in a way that bests supports us.
DCU Healthy Tips:
Consider all the applications you have, do you need them all?

Remove notifications, including daily COVID cases

Delete social media applications but not your account

Unfollow or mute people or pages that do not make you feel good

Try reading a book or listening to music last thing at night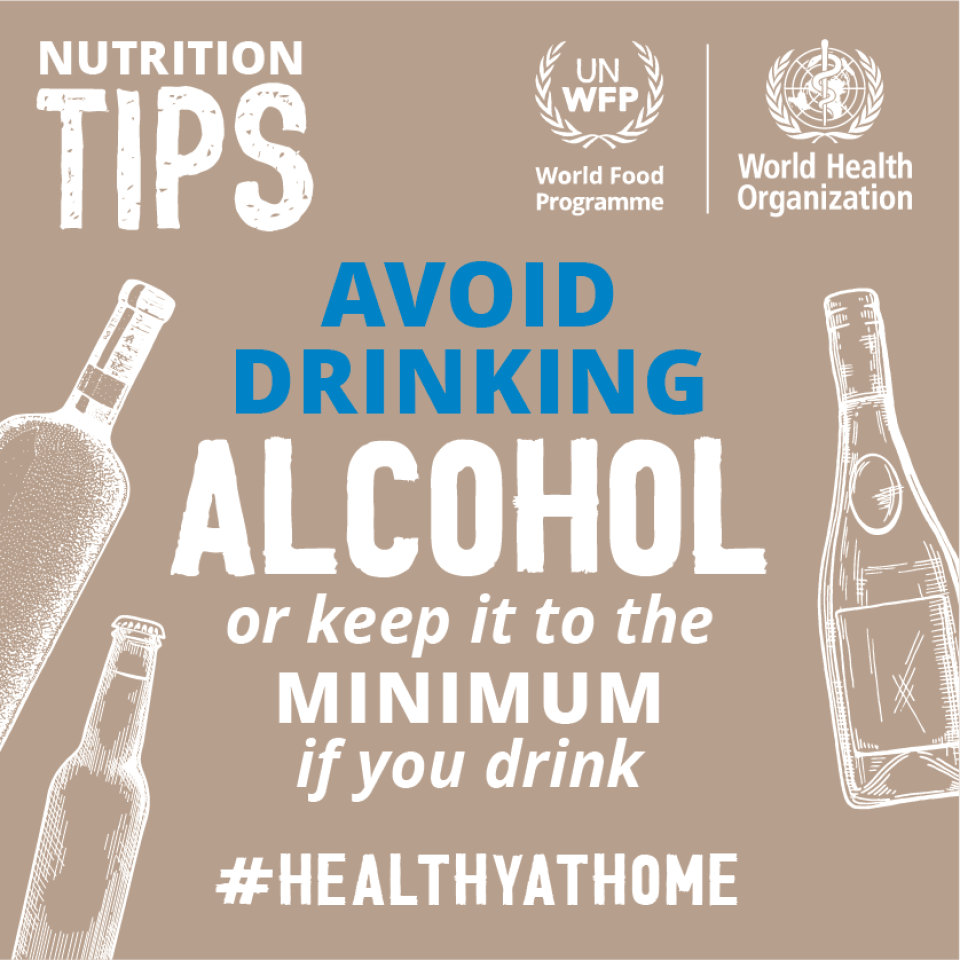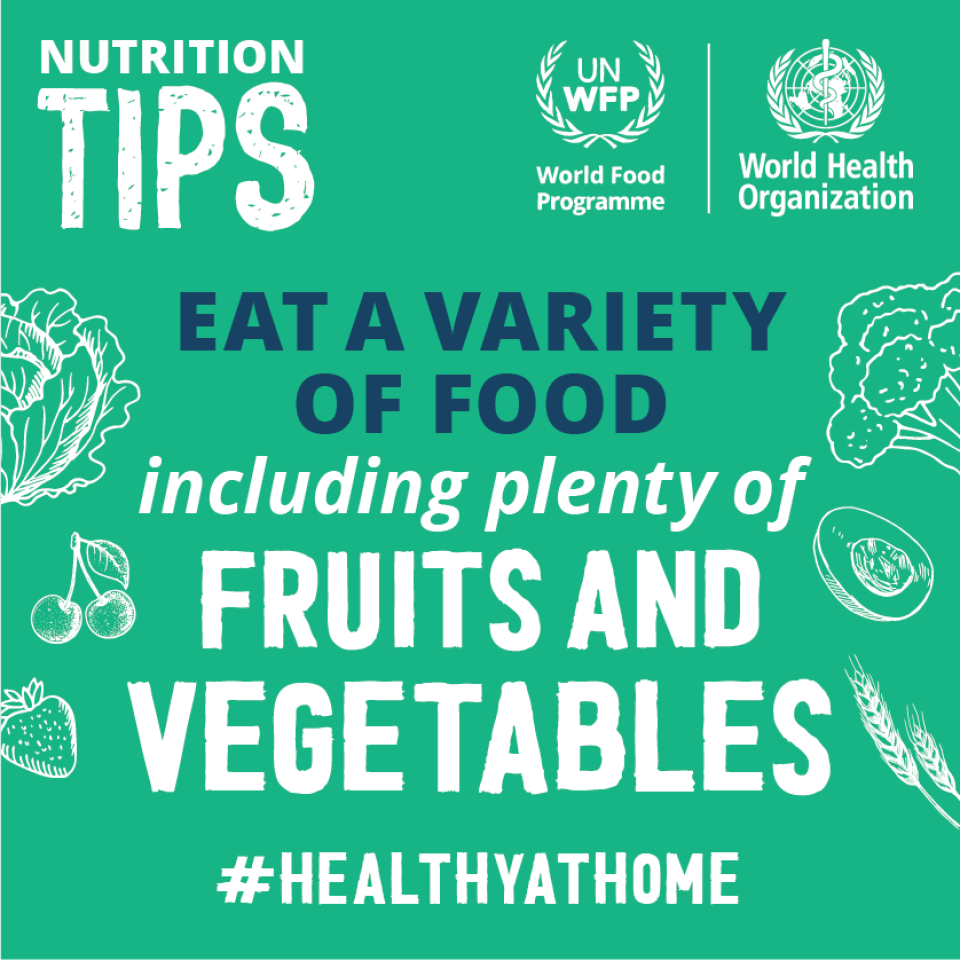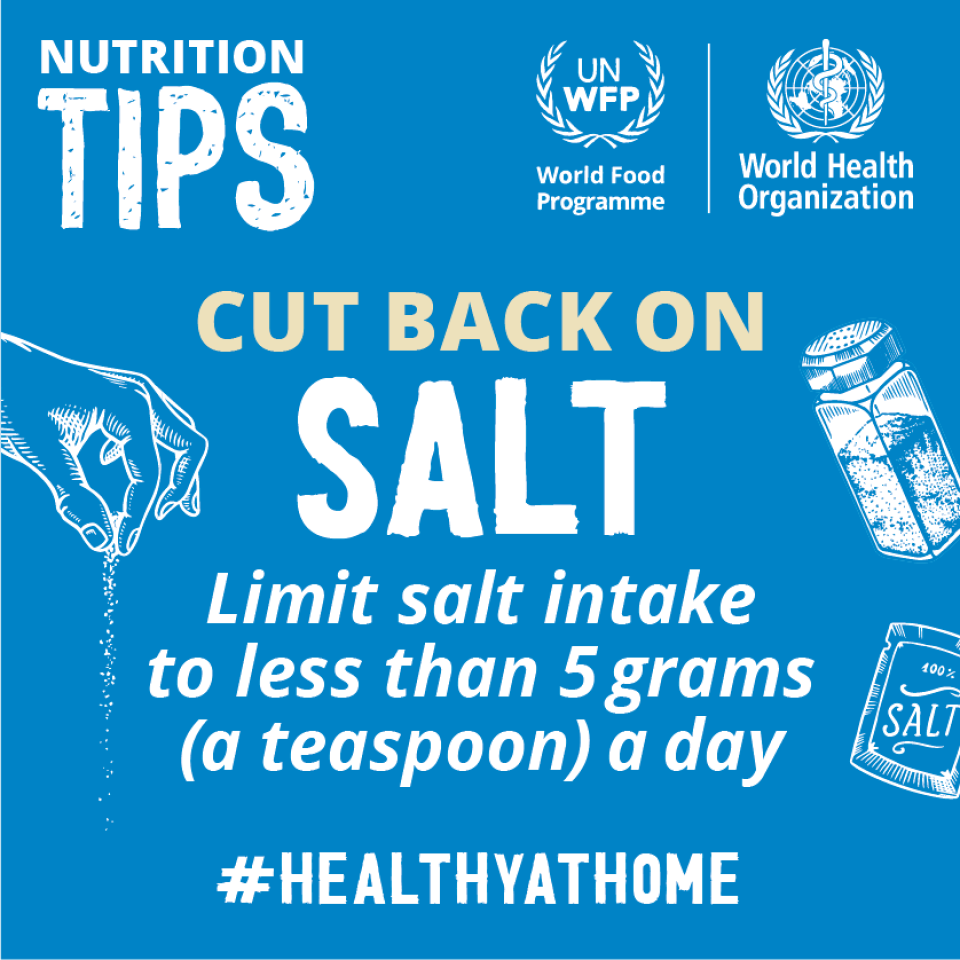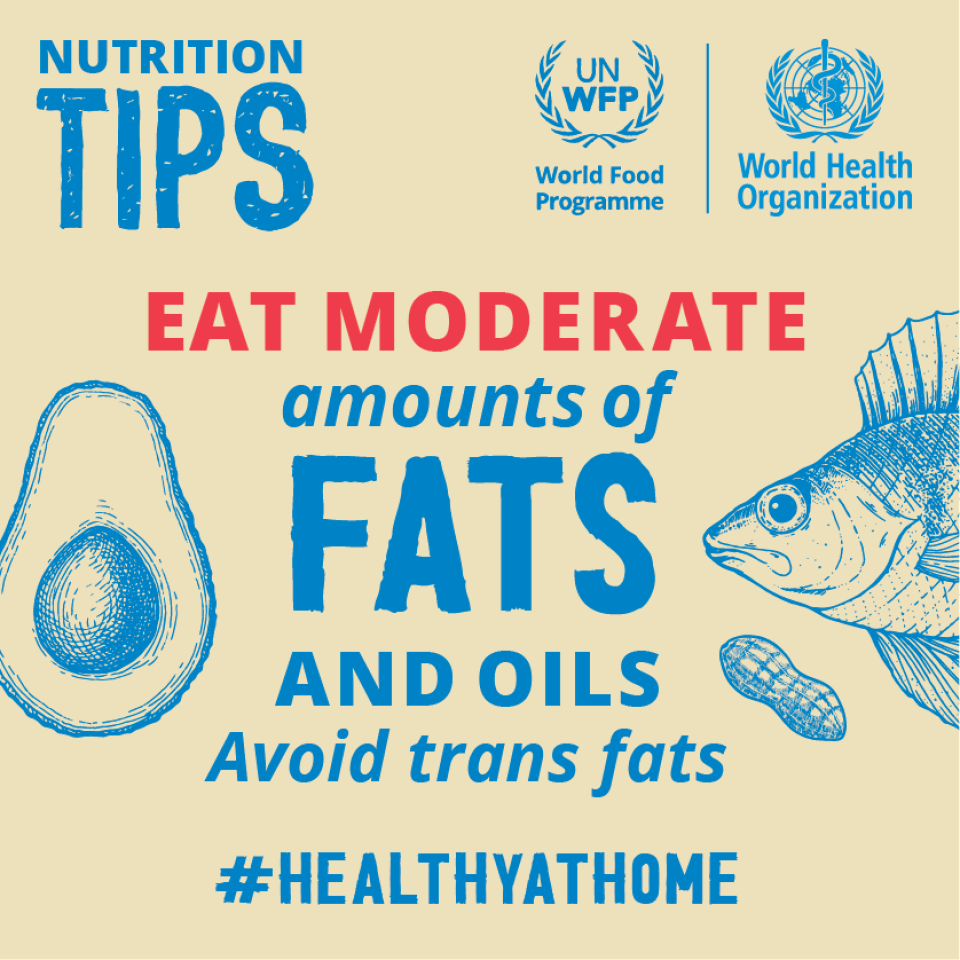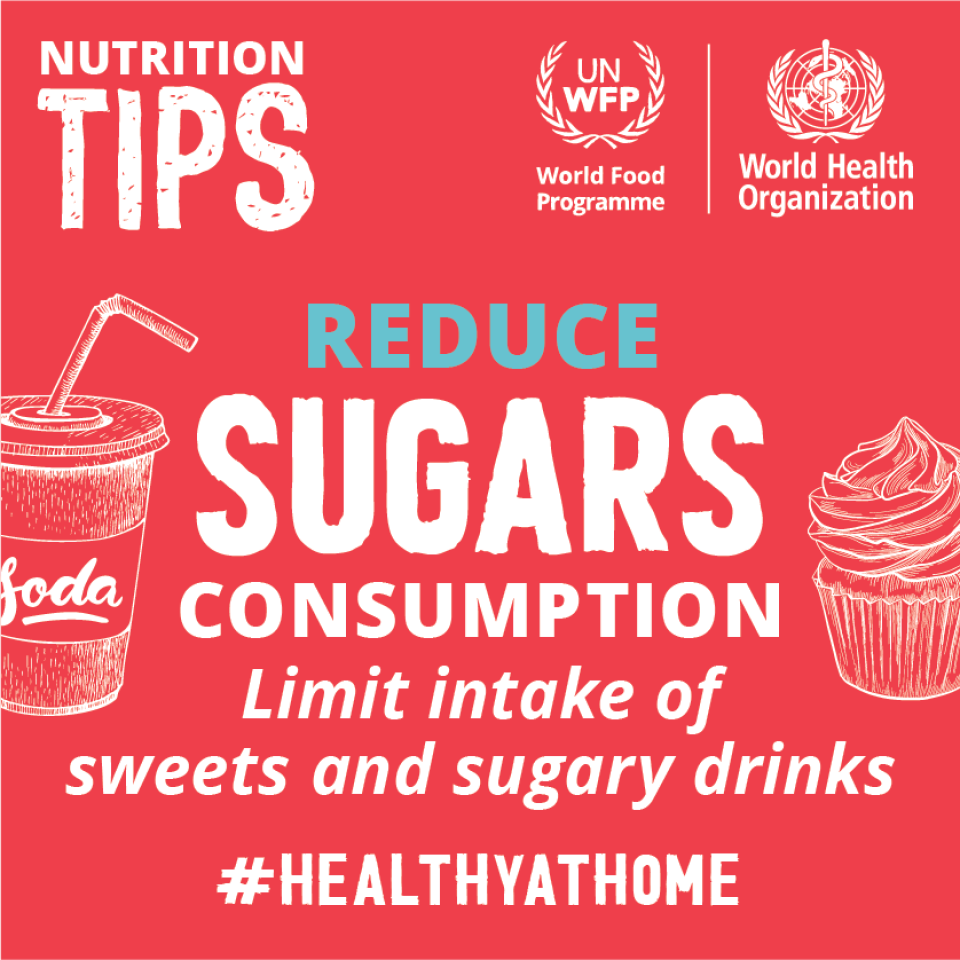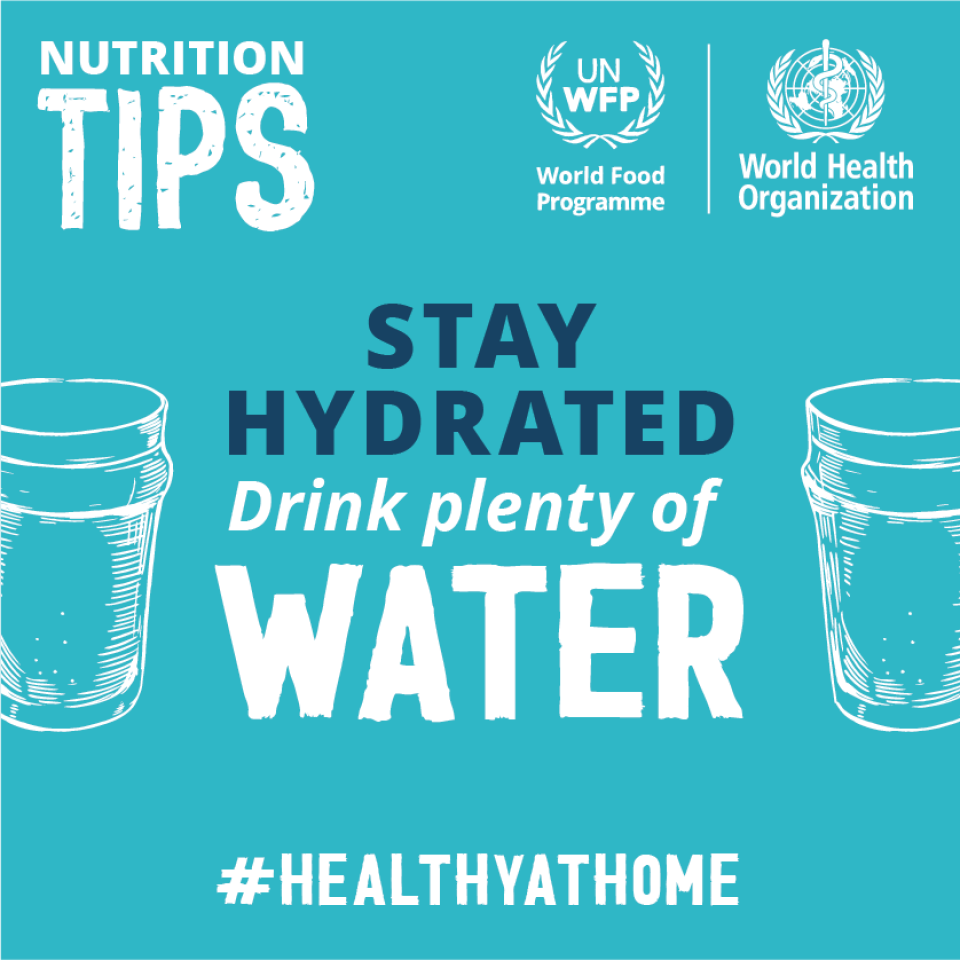 DCU Marchathon 2021
DCU Healthy, DCU Sustainability and DCU Sports & Wellbeing
This year's Marchathon ran from 1st - 28th of March, a fun step challenge aimed at getting you moving this Spring. 
Overall, DCU had the most ever participants for an NTA walking challenge and we would like to thank all of you for taking part and making this a great Marchathon!
DCU Winners
A huge congratulations to Insight-DCU-S.W.A.T.T who are our overall DCU winners and who have won this year's top prize -  Smart Watches! 
A further congrats to Declan Hynes who won the Week 4 Challenge: 70,000 steps.
The Best Photo for Daffodil Day prize goes to Eabhnat Ní Fhloinn. A DCU Marchathon Pack is on it's way to you. We raised over 40e for Daffodil Day so a huge thank you to everyone who posted pictures of their daffadoils. 
Suggestions Form:
The Suggestions Form is still open so please send us any and all feedback.
Prizes
Week 1 Challenge Winners - Best Team Name
Le Cirque du Sore Legs'  - congrats to Eugenio, Alessia, Christian and Nickolas - we will contact you directly about your prize packs sponsored by DCU Healthy, DCU Sports and Wellbeing and DCU Sustainability.
Follow Marchathon on Social Media:
Our Top Tips for Walking
Wear comfy shoes

Listen to music or a podcast

Make a playlist to share with your team

Spread your steps out over the day (morning and evening walks)

Create a 'virtual travel' goal with your team (i.e walk from Dublin to Cork/New York!)
For information on the benefits of physical activity go to DCU Sports and Wellbeing/Move Healthy
Walking Podcasts
Here are some suggestions for things to listen to while walking
Have a journal article to read but want to get some steps in?
The library offers Sensus Access. This is an auto document converter that allows users to convert slides/images of text/pdf/journal articles into a more accessible format. There is a range of formats that can be accessed including MP3.
Have your say:
We have created a survey where you can add in your suggestions for podcasts or things to listen to while walking.
It includes a few quick questions on how we are doing - Do you like our tips of the week, podcast suggestions…? 
Your suggestions here.