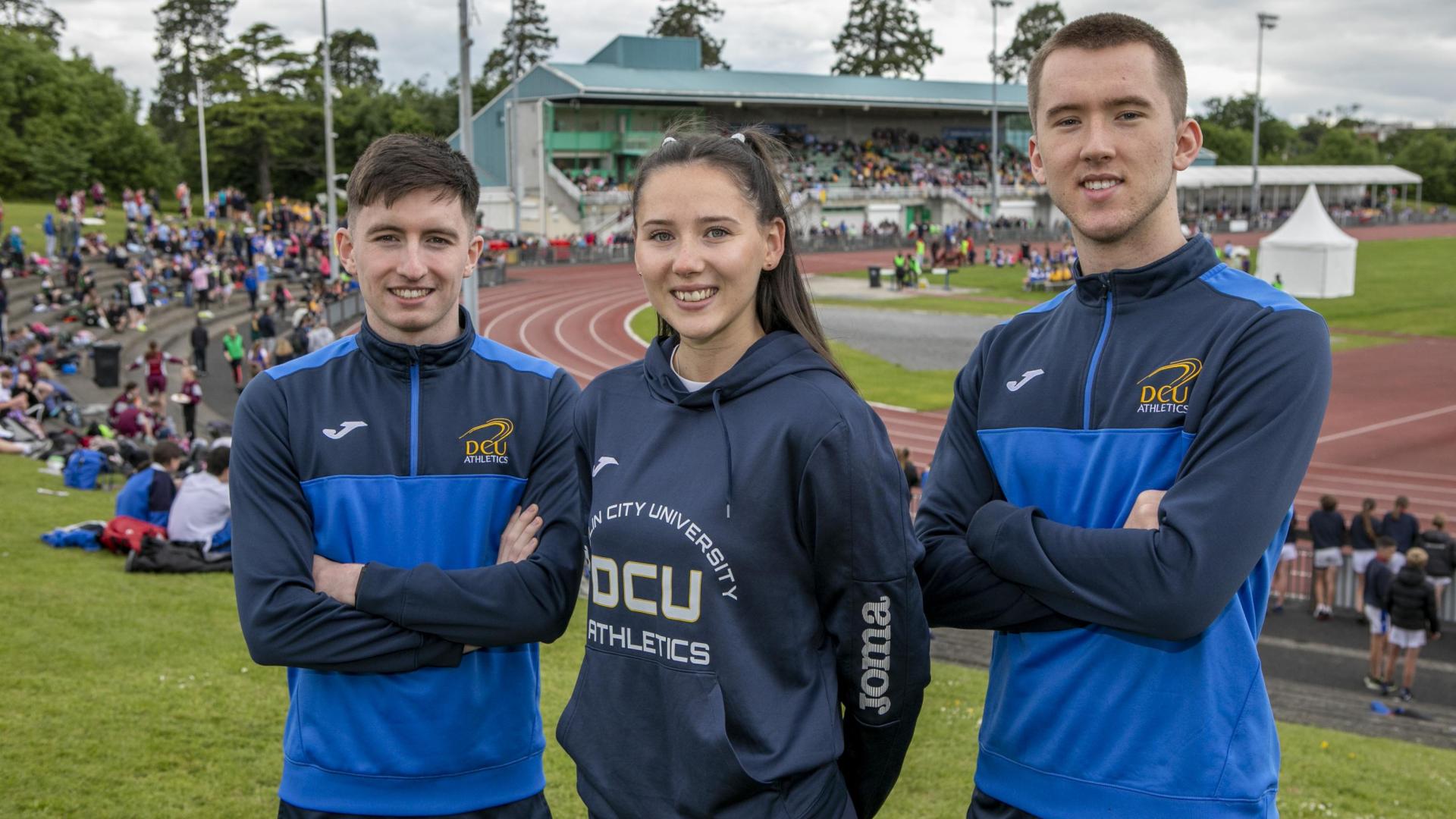 Dublin City University takes over running of Morton Stadium
Under an agreed 40-year lease on the facility from Fingal County Council, DCU will now be responsible for operations of the stadium and leading the development of a capital investment programme which will include a new track and upgrade to the gym facilities to the benefit of local and national athletes, with work beginning immediately.
Longer-term plans will include further development of the stand, potential research collaborations and enhanced opportunities for educational and community collaboration
The move has been welcomed by key stakeholders including Fingal County Council, Sport Ireland, Athletics Ireland and Clonliffe Harriers AC, a club which itself has a proud and distinguished history at Morton Stadium and will continue to be the host club. 
DCU is renowned for its strong contribution to Irish sporting life, to sport within communities and in particular athletics. Located just 2.6km from the stadium, the facility will support DCU's athletics club – one of the most successful in the country – to attract, recruit and retain student athletes across all event groups, while enhancing the overall student experience. 
Professor Daire Keogh, President of Dublin City University, said
"This partnership is an example of DCU's commitment to people and place.  It is an exciting opportunity to enhance the National Athletics Stadium for the benefit of athletes across Ireland, in north Dublin, and at DCU. Morton Stadium is an iconic venue and we look forward to engaging with the athletics community to ensure that we develop a top class facility that meets the highest standards."
James Galvin, Director of Sport and Wellbeing at DCU said
"Morton Stadium has played a significant role in the sporting, cultural and economic life in the North Dublin region and beyond since 1958 and DCU looks forward to playing an active role, with key project partners and community groups in maintaining and enhancing this."