Primary Department
School of Arts Education & Movement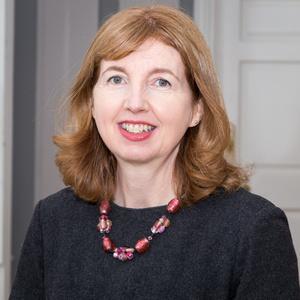 Phone number:
Email Address
Regina.Murphy@dcu.ie
Campus
St Patrick's Campus
Academic biography
Regina Murphy, PhD, is Head of the School of Arts Education and Movement at DCU Institute of Education. Prior to assuming this role she was Director of Inservice Education at St Patrick's College during which she initiated several innovative courses for teachers and led the accreditation of a diverse suite of programmes including the postgraduate Certificate/Diploma in Ethical and Multidenominational Education (a partnership with Educate Together), and the Certificate/Diploma in Choral Conducting in Education and in the Community (in collaboration with the Association of Irish Choirs). She also initiated the Master of Teaching programme, a blended approach to teacher professional learning. Each of these was the first of its kind in Ireland.

Current teaching encompasses music education in the Bachelor of Education and Bachelor of Early Childhood Education degrees, together with teaching and supervision on the MTeach, MEd and EdD programmes. She leads a strand on the professional doctorate in education (EdD) on Arts, Creativity and Imagination in Education. In July 2016 she hosted the International Society for Music Education (ISME) Commission Seminar: Music in Schools and Teacher Education (MISTEC) at St Patrick's College and was an elected board member of the International Society for Music Education from 2008-2010 and again 2010-2012. She is currently Assistant Chair of the Society for Music Education in Ireland and co-editor of the British Journal of Music Education: An International Journal (Cambridge).

As a former primary school teacher, principal, arts education officer with the National Council of Curriculum and Assessment (NCCA), and researcher with the Educational Research Centre (ERC) her research interests continue to focus on the expertise of the generalist teacher/early years educator in arts education, embodied knowledge, teacher identity, reflective practice, and arts based research. She also leads a research team at DCU Institute of Education on school placement with Professor Kathy Hall (PI) UCC, on behalf of the Teaching Council.
Research interests
socially inclusive music education, creativity, embodied knowledge, teacher identity, reflective practice, eportfolios, formative assessment, arts based research, expertise of the generalist teacher/early years educator in arts education, school experiences, school placement