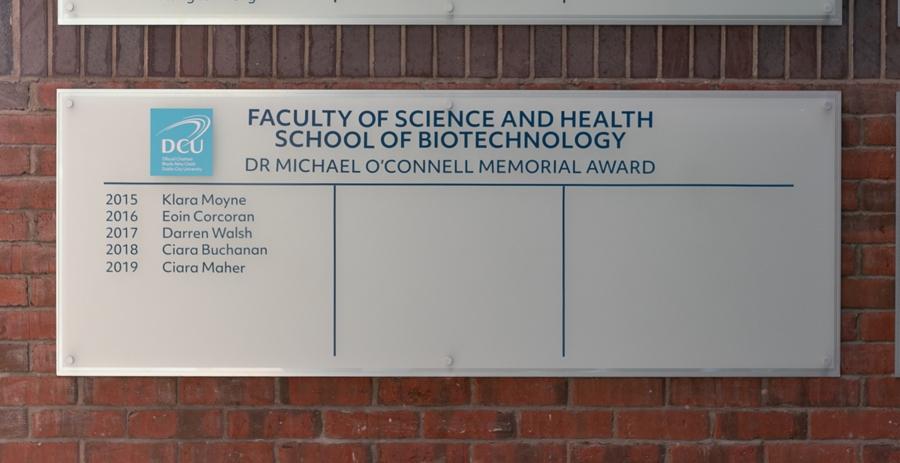 Below Image
Dr. Michael O'Connell Memorial Award 2019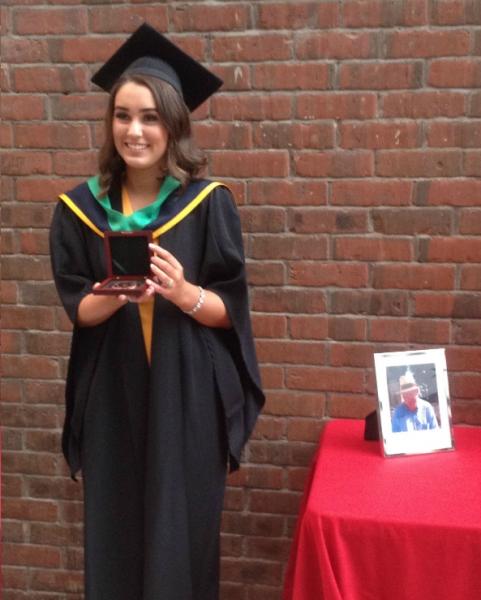 The 2019 winner of the Dr. Michael O'Connell Memorial Award is Ciara Maher.
In the lead up to the DCU autumn graduation, the School of Biotechnology undergo a review process to identify an individual within the Class of 2019 who has demonstrated a clear passion, commitment and dedication for the duration of their studies within the School of Biotechnology.
As such, Ciara Maher; a student of the BSc. in Genetics and Cell Biology program, was selected after a rigorous review process. Ciara was awarded the medal by Dr. Dermot Walls in front of her family, classmates, and School staff, at the School of Biotechnology graduation reception held in the Lonsdale Building after the graduation ceremony on November the 7th.
The School of Biotechnology would like to extend our congratulations once again to Ciara in receiving this prestigious award.
The Dr. Michael O'Connell Memorial Award is named in honour of Mick O'Connell; an esteemed member of the School of Biotechnology who sadly passed away in 2014.