Welcome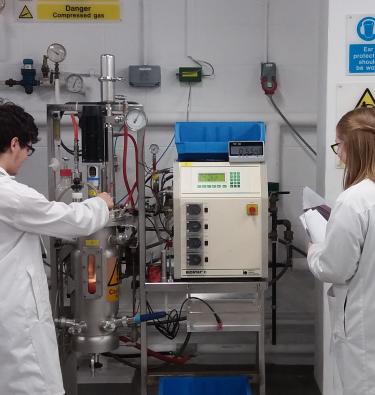 As a strategic unit located within the Faculty of Science and Health at Dublin City University, the School of Biotechnology boasts state-of-the-art teaching, research, and pilot plant facilities. The School is unique in having established expertise across a broad range of scientific disciplines contained within a single departmental unit, thereby encouraging innovative approaches to teaching and research. Areas of expertise include Bioprocess Engineering, Biochemistry, Microbiology, Genetics, Bioinformatics, Immunology, Microbiology and Molecular Cell Biology.
The School is an active centre of basic and applied research. Members of staff have collaborative links with national and international research laboratories, and also work in close collaboration with centres of excellence based at DCU, such as the National Institute for Cellular Biotechnology (NICB), the National Centre for Sensor Research (NCSR), and the Biomedical Diagnostics Institute (BDI). Academic School members are also involved in teaching at both undergraduate and postgraduate level in various undergraduate degree and graduate training programmes.
Take a virtual tour of our School laboratories.