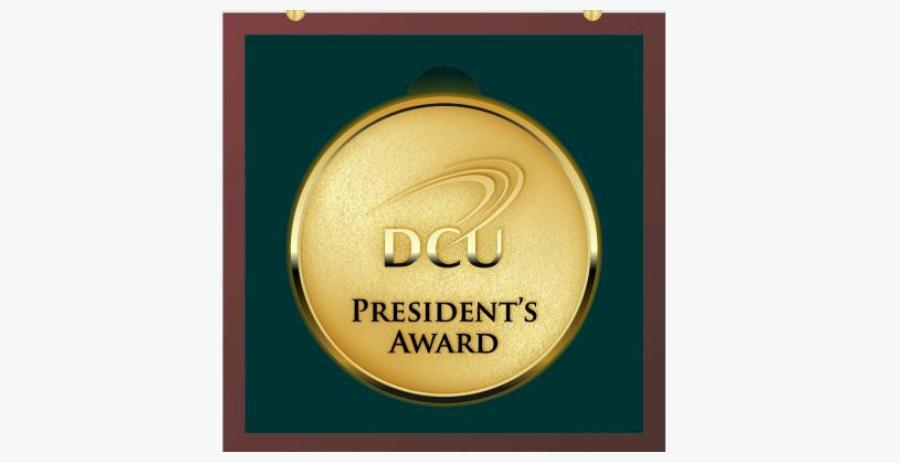 Below Image
President's Award for Innovation 2020
School of Biotechnology members Dr. Caroline Murphy and Prof. Richard O' Kennedy are the recipients of the DCU President's Award for Innovation 2020.
Established in 2013 by DCU President Prof. Brian MacCraith, the President's Award for Innovation has been awarded to students, researchers, administrative and support staff who have made outstanding research contributions with social, educational, clinical or industrial impact.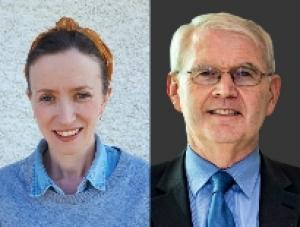 This year, Dr. Murphy and Prof. O' Kennedy were awarded the prestigious prize for their work on their BEACONS project. The Science Foundation Ireland-funded BEACONS or 'Biosafety for Environmental Contaminants using Novel Sensors' project utilises a highly sensitive antibody-based biosensor designed to test and monitor water purity in settings where contamination by algal toxins are problematic.
'The need for on-site algal-toxin monitoring has become increasingly urgent in settings such as those where there is an increased demand for fresh water, or farms for fish and shellfish which will eventually be prepared for human consumption' described Dr. Murphy, one of the joint award winners, 'our efforts have yielded an antibody which can detect several variants of the key causative algal species known as microcystins which are responsible for releasing biotoxins into these water supplies'.
Microcystins are a class of biotoxins which are produced by blue-green algae in freshwater sources. During seasons of algal bloom, large quantities of microcystins are released by these algae into the ecosystem in which they reside. If ingested, they are incredibly toxic to the liver upon breakdown, and can lead to abdominal pain, vomiting and nausea, amongst other debilitating effects. Therefore, should these biotoxins make it into water supplies upon which ecosystems and populations are dependent, the consequences of such could have devastating health, economic, and societal impacts.
'The World Health Organisation have policies on what concentration these biotoxins can be in water sources. Therefore, as global demand for safe, clean water increases, so too does the demand for quick, reliable means of testing for such'.
'The sensitivity of our antibody is such that it can detect the toxin at concentrations much lower than that of the World Health Organisation's recommended limit'.
'By incorporating this level of sensitivity into a fluorescence-based biosensing platform we have not only produced a device which is not only easy to deploy and simple to use in the field, but it can also produce a reliable, reproducible result in 20 minutes'.
'We're proud that the work of the BEACONS project contributes to this in providing a reliable, energy-efficient system for not only allowing one to monitor and preserve the health of aquatic ecosystems, but also a means to test and provide safe and secure drinking water'.
The School extends its congratulations to both Dr. Murphy and Prof. O' Kennedy on their success.